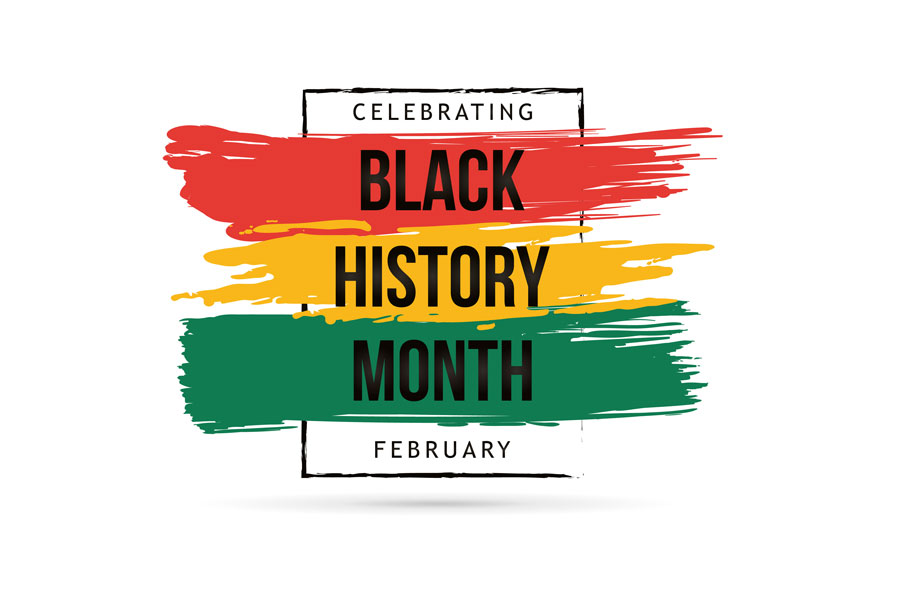 Celebrating Black History Month 2022
SAIS is honored to celebrate Black History Month with a variety of virtual and in-person events and activities across Johns Hopkins, presented by the Student Diversity Coalition (SDC), Black Student Union (BSU), SAIS Dean's Office, JHU Office of Multicultural Affairs, and Black Faculty Staff Association. We will continue to update this list as new opportunities arise.
JHU Chat with a Counselor for Black Students
Wednesday, February 2 | Biweekly on Wednesdays, 3:00 p.m. – 4:00 p.m. ET
Chat with a Black Counselor is an online drop-in service mental health service that offers informal, confidential, and one-on-one visits for students to meet with a Johns Hopkins University Counseling Center staff member. These hours are open to students who identify as members of the African diaspora to meet with a Black counselor who can talk with you about mental health, strategies for managing stress/academics/life, and resources that fit your needs and identities.

Open to Johns Hopkins students only.

---
Identity Through Art: Black Heritage Celebration
Tuesday, February 8 | 6:00 p.m. – 7:00 p.m. ET
Come join the Office of Multicultural Affairs in exploring Black Heritage and Identity Through Art with Stephen Newbold.

Open to Johns Hopkins students, faculty, and staff. Please note this event has a 15-person limit.

Register
---
Heritage 365 Cultural Experience Series: Black Heritage Celebration (Part I)
Thursday, February 10 | 6:00 p.m. – 7:00 p.m. ET
Heritage365 initiative observes the cultural heritage and history beyond the month and recognizes such heritage month from a year-long format. The Office of Multicultural Affairs presents this Heritage365 Cultural Experience sponsored by Black Heritage Celebration.

Come join a cultural experience shared by students as well as external performing artists, witness the talents of poet Ladan Osman, and engage in what this event will highlight about the cultural vibrancy at Johns Hopkins.

Open to Johns Hopkins students, faculty, and staff.

Register
---
Critical Black Film Studies: Part I (Course Offering)
February 10 – March 17 | Thursdays, 6:30 p.m. – 8:30 p.m. ET
This course will focus on select film projects which provide a unique lens through which we may analyze both the oppressive nature of Black life in America and the resounding spirit that fashions the improvisation and accompaniment, representation, participation, and creative agency necessary for survival in this ever-changing disunited America.

Part II of this course will be offered in the Fall 2022 semester.

Click here to learn more and register.
---
SAIS Black Student Union Presents: Diversity, Equity, and Inclusion in Policy, Black History Month Panel 2022
Tuesday, February 15 | 11:00 a.m. – 12:45 p.m. ET
The SAIS Black Student Union will host a Black History Month virtual panel of esteemed guests for a conversation about the intersections of race, gender, and access in various areas of policy including environmental, cultural, and social policy within the US and abroad.

Panelists will share their experiences navigating white-dominated spaces and how we can enact change starting at SAIS. The event will be live streamed.

Open to all members of the Johns Hopkins community.

Register
---
SAIS Dean's Speaker Series: A Conversation with Minnesota Attorney General Keith Ellison
Wednesday, February 16 | 11:00 a.m. – 12:00 p.m. ET
Join SAIS Dean Jim Steinberg and Minnesota Attorney General Keith Ellison for a conversation on politics, law, and democracy.
Keith Ellison was sworn in as Minnesota's 30th attorney general on January 7, 2019. As the People's Lawyer, Attorney General Ellison's job is to help Minnesotans afford their lives and live with dignity, safety, and respect. His guiding values are generosity and inclusion. Read more about Attorney General Ellison here.

Open to all members of the Johns Hopkins community.

Register

---
Heritage 365 Cultural Experience Series: Black Heritage Celebration (Part II)
Thursday, February 24 | 6:00 p.m. – 7:00 p.m. ET
The Office of Multicultural Affairs and the Black Faculty Staff Association are excited to present Crystal Valentine, a former New York City Youth Poet Laureate and two-time winner of the College Union Poetry Slam Invitational who has been offered fellowships from Callaloo, Tin House, and the Bread Loaf Writers' Conference.

Heritage 365 Initiative observes the cultural heritage and history beyond the month and recognizes such heritage month from a year-long format.

Open to Johns Hopkins students, faculty, and staff.

Register