Robert D. Blackwill
Diller–von Furstenberg Family Foundation Distinguished Scholar
Biography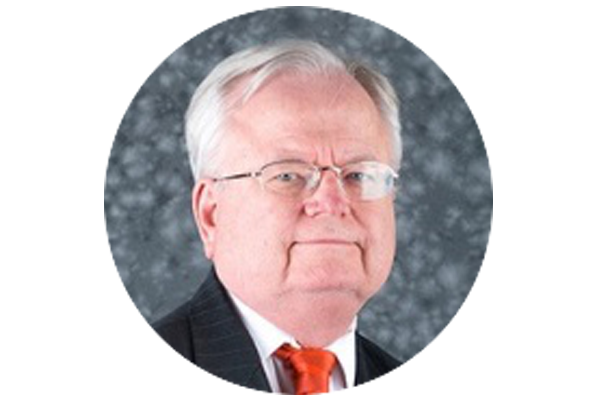 Robert D. Blackwill is the Diller–von Furstenberg Family Foundation Distinguished Scholar at the Henry A. Kissinger Center for Global Affairs at the Johns Hopkins School of Advanced International Studies and the Henry A. Kissinger senior fellow for U.S. foreign policy at the Council on Foreign Relations (CFR) in New York. Before joining CFR, Blackwill served as the U.S. ambassador to India from 2001 to 2003. He was then the National Security Council's deputy national security advisor for strategic planning from 2003 to 2004.

From 1989 to 1990, he was special assistant to President George H.W. Bush for European and Soviet affairs, during which he was awarded the Commander's Cross of the Order of Merit by the Federal Republic of Germany for his contribution to German unification. In 2016 he became the first U.S. Ambassador to India since John Kenneth Galbraith to receive the Padma Bhushan Award from the government of India for distinguished service of a high order.

Blackwill edited the CFR book Iran: The Nuclear Challenge (June 2012). His best-selling book, Lee Kuan Yew: The Grand Master's Insights on China, the United States, and the World (MIT Press, February 2013), coauthored with Graham Allison of the Harvard Kennedy School, has sold 300,000 copies. He has coauthored the Council Special Reports, Revising U.S. Grand Strategy Toward China (April 2015) with Ashley J. Tellis of the Carnegie Endowment, Xi Jinping on the Global Stage: Chinese Foreign Policy Under a Powerful but Exposed Leader (February 2016) with Kurt M. Campbell of The Asia Group, Repairing the U.S.-Israel Relationship (November 2016) with Philip H. Gordon of CFR, and Containing Russia: How to Respond to Moscow's Intervention in U.S. Democracy and Growing Geopolitical Challenge (January 2018) with Philip H. Gordon. His latest book, War by Other Means: Geoeconomics and Statecraft (Harvard University Press, April 2016), coauthored with Jennifer M. Harris, was named one of the best foreign policy books of 2016 by Foreign Affairs. His latest Council Special Reports are Trump's Foreign Policies Are Better Than They Seem (April 2019), Implementing Grand Strategy Toward China: Twenty-Two U.S. Policy Prescriptions (January 2020), and The End of World Order and American Foreign Policy (May 2020), coauthored with Thomas Wright of the Brookings Institution.