Lyndsay C. Howard
Distinguished Scholar and Executive Director of the America and the Future of World Order Project
Biography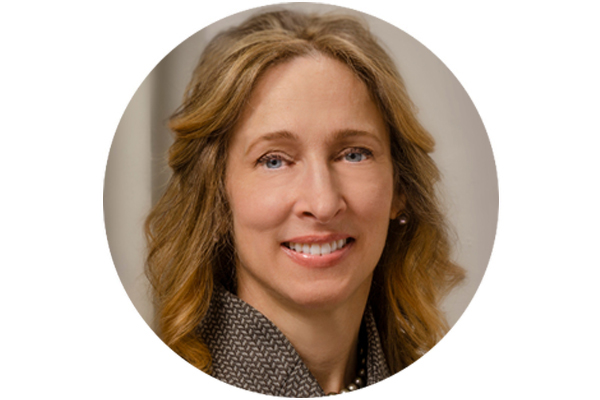 Lyndsay C. Howard is a Distinguished Scholar at the Henry A. Kissinger Center for Global Affairs at Johns Hopkins SAIS, and is the Executive Director of the Center's Project on America and the Future of World Order.  Ms. Howard worked for a decade in the U.S. Intelligence Community and was assigned to American Embassies in Kazakhstan, Uzbekistan, Kyrgyzstan, and Tajikistan, among others.  During this period, she was a member of the Intelligence Community Working Group that traced Islamic terrorist activities and identified their specific locations in Central Asia, Afghanistan, and Pakistan; and also served on Secretary James A. Baker's staff; in the Office of the White House Legal Advisor; and on the Delegation of the Conventional Forces in Europe Treaty negotiation in Vienna.  One of two Western representatives who attended the decommissioning of the Semipalatinsk Soviet nuclear weapons test facility, Ms. Howard also led a research team on the UN/World Bank/USAID multibillion-dollar cleanup of the Aral Sea.  While in government, she received several Superior Honor and Achievement awards.

After leaving government, she founded and for ten years led Pangaeia Group, a boutique strategic communications firm.  She worked for, inter alia, the chairmen or principals of Access Industries, Lehman Brothers, the World Economic Forum, Lockheed Martin Telecommunications, the Albright Stonebridge Group, and NYC's Randall's Island Park Alliance.  In that context, Ms. Howard was the architect and organizer of the annual Caspian Corridor Conference summits for energy ministers and business leaders which were held in London and co-sponsored by the EBRD, the London Stock Exchange Group, TheCityUK, the Office of the Lord Mayor, various British government agencies and Asia House.  She has served as a foreign policy advisor in the UK House of Lords and worked with the UK Prime Minister's Trade Envoy to the Caspian Region.

Ms. Howard is foreign policy advisor to Mayor Michael R. Bloomberg at Bloomberg LP in New York.  She is a founding delegate in the Bloomberg New Economy Forum; is on the boards of the Hermitage Museum Foundation, People's Symphony Concerts of New York, environmental advisory boards of Circle of Blue and Vector Center; and is a life member of the Council on Foreign Relations and the International Institute for Strategic Studies (IISS).

Ms. Howard graduated cum laude from Vassar College's Science, Technology, and Society program.  She studied international relations, history and defense policy at Sciences Po and the Sorbonne in Paris; and at the Graduate Institute for International and Development Studies in Geneva.
Expertise
American Foreign Policy
Climate Change
Cold War
History & Statecraft
International Monetary Policy
NATO
Nuclear Proliferation
Public Policy
U.S. Grand Strategy