Gaining Expertise on Latin America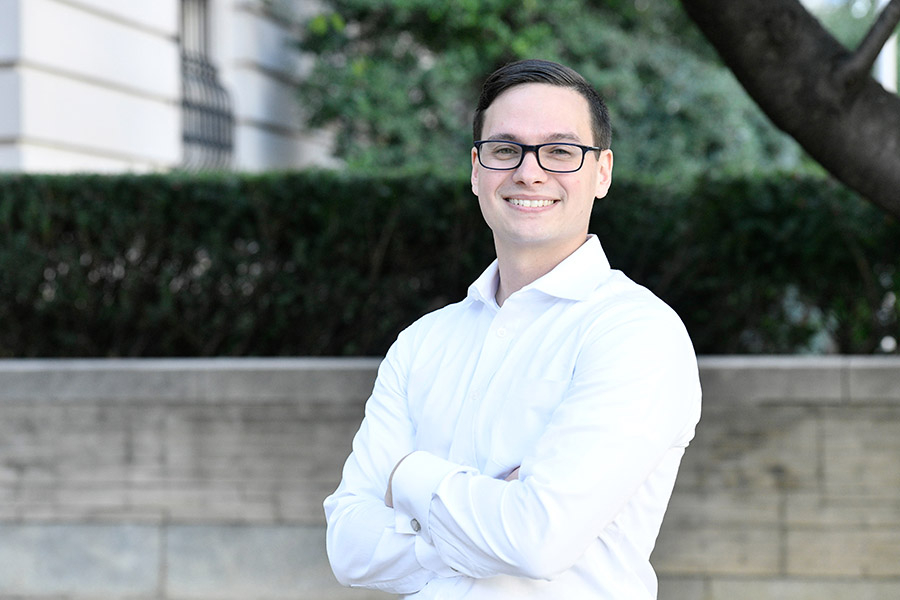 Matt Eiss
MA '20
Latin American Studies
 
Q: Why did you choose to attend Johns Hopkins SAIS?

A: When I was applying to graduate school, I looked for curriculums that offered both economics and a strong focus on Latin American. Having studied Spanish in both high school and college and traveling abroad to Argentina, I knew I wanted to focus my international relations studies around discussing the difficult economic and political questions that currently confront the region. Johns Hopkins SAIS was my clear top choice because the design of its curriculum would allow me to both gain a strong economics foundation, while at the same time explore different aspects of the Latin America region. 

Q: What have been some of the highlights of studying in the Latin American Studies (LASP) program?

A: LASP is a fun program. Outside of class, we tend to have a lot of events over the course of the semester, including a music night. I have thoroughly enjoyed my classes, especially my Brazil and Financial Crises classes, where I gained new perspectives on issues such as the development of Brazil's Real Plan in the 1990s and the many Balance of Payments crises that occurred during the 1980s.    

Q: Could you tell us about opportunities you have had to learn outside the classroom?

A: I went with LASP on a study trip to Beijing and Shanghai in January 2019. In speaking with NGOs, private businesses, and think tank researchers, we explored the growing economic and political relationship between the Chinese government and businesses and Latin American countries. 

Q: What do you hope to do after you graduate?

A: I am planning on either pursuing a career in a think tank or working in political risk analysis. At some point in the future, I would like to get a PhD.

Fun Fact:
My parents met at SAIS Europe in the 70s and, after graduating, they held jobs with different departments in the US federal government, particularly the Office of the United States Trade Representative.