The Future of US-China Relations with Sheena Greitens and Zack Cooper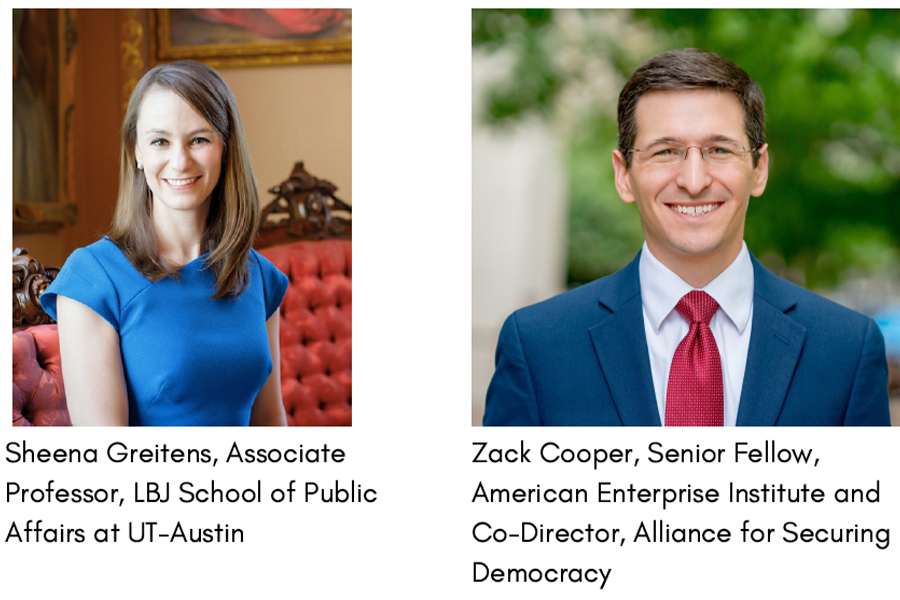 On February 1, Professor Sheena Greitens and Dr. Zack Cooper joined Professor Hal Brands and the Kissinger Center for a discussion focused on how the new Biden Administration could navigate and evolve the future US-China relationship.
Professor Greitens and Dr. Cooper traced the changing strategic situation in East Asia from the mid-2010s, when Chinese President Xi Jinping began China's more aggressive external and domestic policy, to last minute policy moves emplaced by the Trump administration. Both speakers focused on the importance of coalition building to handle the complex relationship that has emerged. Dr. Cooper made special mention that President Biden's commitment to human rights may provide a common, consistent, and unifying issue among world partners regarding China. Professor Greitens recognized the importance of America's role in creating a positive economic situation in East Asia to moderate Chinese behavior on the margins. Both speakers agreed that the U.S. – China relationship is as complicated as ever, and that Biden's team will face many challenges over the next few years. 
Sheena Greitens is an Associate Professor at the LBJ School of Public Affairs at the University of Texas at Austin. Dr. Zack Cooper is a Senior Fellow at the American Enterprise Institute and Co-Director of the Alliance for Securing Democracy.