2021 Commencement Ceremony
Join us as we celebrate The Johns Hopkins University School of Advanced International Studies Class of 2021. Although public health guidelines prohibit us from celebrating in-person, we seek to honor the hard work, perseverance, and accomplishments of the Class of 2021 through a special virtual commencement ceremony.

Wednesday, May 26, 2021
10:00 a.m. (EDT)
 
Alternative Viewing Options 
In addition to broadcasting the commencement ceremony from this webpage, we will also broadcast the ceremony via Zoom and will stream on YouTube.
 
Links for both Zoom and YouTube will be available prior to the start of the ceremony.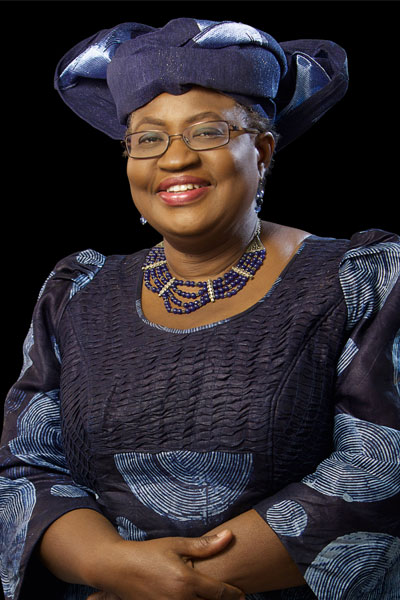 Commencement Speaker
Johns Hopkins SAIS is pleased to announce the 2021 commencement speaker, Director-General of the World Trade Organization, Ngozi Okonjo-Iweala.
Dr. Ngozi Okonjo-Iweala is the former Managing Director of the World Bank and immediate past chair of the board of the Global Alliance for Vaccines and Immunizations (GAVI).
A native of Nigeria, Okonjo-Iweala is a development economist who has devoted her career to working on economic development programs and policy reforms, including trade policy, in middle and low-income countries. She was named by Forbes as one of the Top 100 Most Powerful Women in the World for four consecutive years and by Time as one of the Top 100 Most Influential People in the World.
Okonjo-Iweala was recently appointed as the African Union's COVID-19 Special Envoy and the World Health Organization's COVID-19 Special Envoy. She is the first woman and African national to lead the World Trade Organization.
JHU Commencement
Learn more about the university-wide JHU Commencement, taking place on Thursday, May 27, 2021.


Q&A
The virtual ceremony is not mandatory. If you are able, we hope that you will join. Even if you do not virtually attend, if you have been approved to graduate, your degree will be conferred, and you will receive your diploma by mail.
All degrees across the school's three campuses will be conferred during this ceremony. Family, friends, and guests of graduating students are encouraged to join in the celebration via Livestream.
Links to the Commencement ceremony will be posted here in advance of the ceremony.
Yes, captions and an ASL interpreter will be available during the ceremony.

Washington DC Graduates: Diplomas will be mailed after the conferral date in May. Please be sure your mailing address in SIS is up to date. If you need to adjust the mailing address, please contact the registrar at sais.dc.registrar@jhu.edu.

Contact Us
We are here to help. Contact us at saiscommencement@jhu.edu or call +1 (202) 999-3332.