Sheltering in Place: American Foreign Policy in Crisis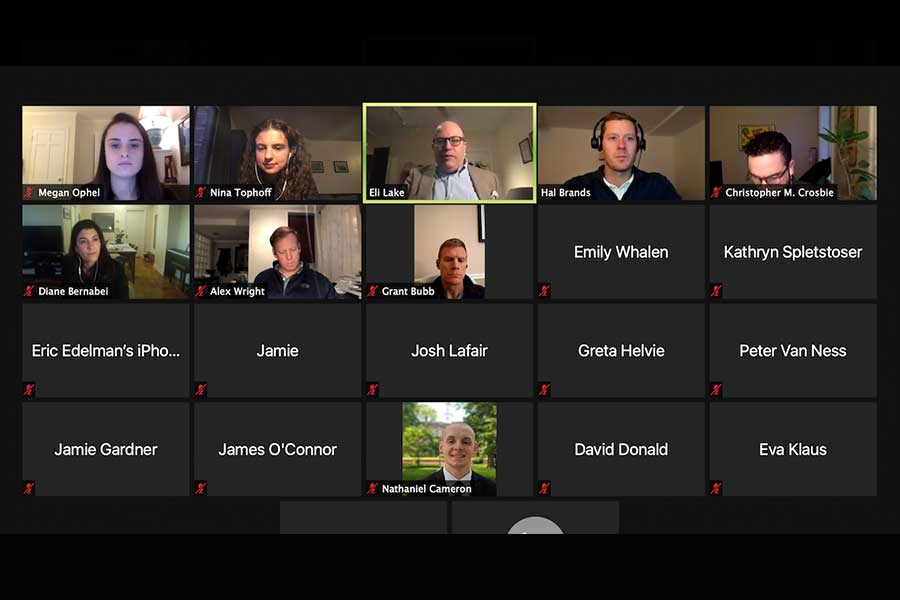 On November 19, national security journalist and Bloomberg opinion columnist Eli Lake joined Professor Hal Brands for a discussion on the future of US foreign policy. Lake discussed the prospects for ending "endless wars" and American withdrawal from the Middle East and argued that American leadership, both in the Middle East specifically, and in the post-Cold War order generally, has been largely to America's benefit.
 
In his talk, he identified some of the Trump administration's most successful foreign policies – such as the Abraham Accords and resetting expectations for NATO allies' defense spending – and least successful policies – such as its actions in Iraq and Afghanistan, including the recent decision to pull thousands of America troops from the region. He also discussed the challenges the incoming Biden administration would face in foreign policy, why previous attempts by the US to turn away from the Middle East have failed, and how the American reputation abroad can be restored. 

Eli Lake is a Bloomberg Opinion columnist covering national security and foreign policy. He was the senior national security correspondent for the Daily Beast and covered national security and intelligence for the Washington Times, the New York Sun, and UPI.