Is it Time for A Grand Strategy of Restraint? A Debate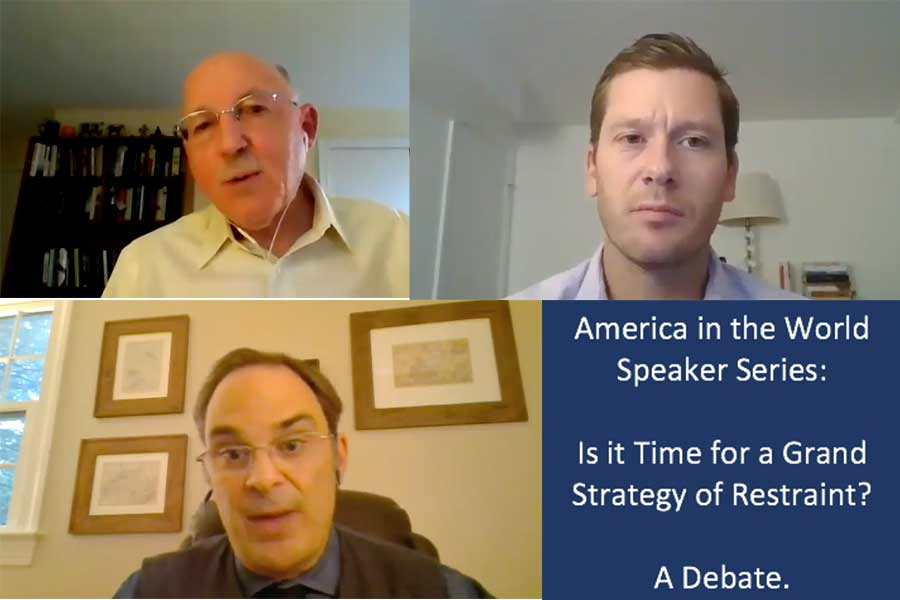 One of the biggest debates in foreign policy today is over whether the US should continue to lean forward in the world or whether it should pull back and adopt a more restrained foreign policy.  Barry Posen and Michael Mazarr layout their cases in opposing sides to this debate on whether the United States should embrace a grand stragy of restraint or not. Barry Posen is the Ford International Professor of Political Science at MIT. Michael J. Mazarr is a Senior Political Scientist and Affiliate Faculty at the Pardee RAND Graduate School.

This event is part of a broader speakers series, the America in the World Speaker Series, sponsored by the America in the World Consortium (AWC), looking at some of the big questions around America's role in the world pertaining to 2020 Election, US-China Relations, and the role of advanced technologies in American foreign policy. This event is also being sponsored by the Alexander Hamilton Society.