Philip Zelikow Presents: The US, China, and Taiwan: A Strategy to Prevent War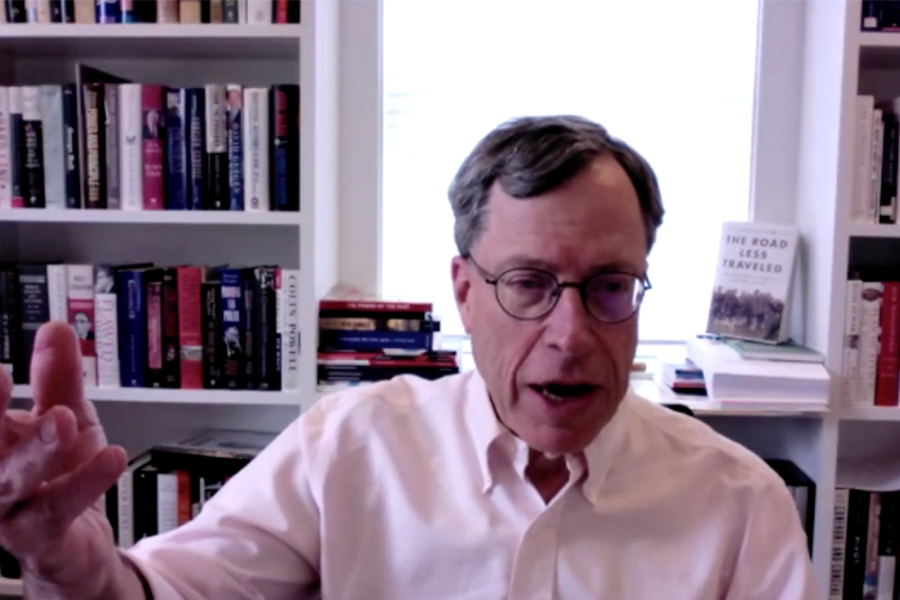 Dr. Zelikow hosted a Carnegie Squares session on his latest Council on Foreign Relations report, co-authored with the Kissinger Center's Diller-von Furstenberg Family Foundation Distinguished Scholar, Robert D. Blackwill, The United States, China, and Taiwan: A Strategy to Prevent War.  In the report, Zelikow and Blackwill propose the U.S. make clear that it will not change Taiwan's status but that it simultaneously prepare with allies for any Chinese agression and work with allies to help Taiwan defend itself. Zelikow framed this approach as one out of four options the U.S. can pursue. 

Philip Zelikow is a senior scholar in the Kissinger Center's IPSCON program, former Miller Center director, former Executive Director of the 9/11 Commission, and White Burkett Miller Professor of History and J. Wilson Newman Professor of Governance at the University of Virginia. You can read his full bio here. 

This lecture was part of the ongoing Carnegie Squares Seminar Series for members of the IPSCON program, a project funded by the Carnegie Corporation of NY, that seeks to bridge the policy-academy divide.  If you are interested in learning more about IPSCON, visit the IPSCON webpage here.