International Policy Scholars Consortium and Network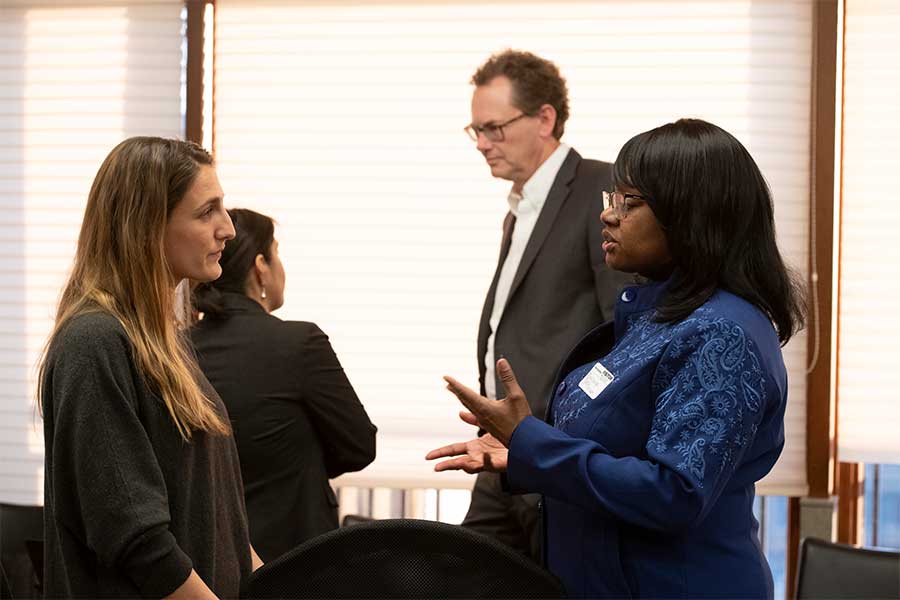 The Kissinger Center is pleased to host the International Policy Scholars Consortium and Network (IPSCON), a multi-year initiative funded by the Carnegie Corporation of New York. 
At the core of the many "bridging the gap" efforts over the past several years is the conviction that foreign policymaking in the United States and elsewhere is seriously compromised by the disconnect between the academy and the world of practice. The challenge is especially acute in doctoral programs in history, political science, and related disciplines. Many students begin their studies with a strong interest in policy and a significant number look to have a policy dimension to their subsequent careers. Yet few schools are able to give those students the coursework and mentoring they need to perform at a high-level in senior policy roles, or to address their research to the real-world problems policymakers confront.
Application Information
Applications for the 2024 – 2025 Carnegie International Policy Scholars Consortium and Network (IPSCON) cohort will open on December 15, 2023 and close on on February 28, 2024. Candidates will be notified by April 1, 2024.

Supported by the Carnegie Corporation of New York, IPSCON is dedicated to helping current emerging scholars from different disciplines navigate between the worlds of scholarship and policy in their research, teaching, and careers. Over the course of the academic year, IPSCON participants may engage in a three-day retreat in the Adirondacks, a two-day policy workshop in Washington, DC, and a webinar during the semester that brings together students and preeminent scholars and current and former senior government officials. IPSCON members will also have access to the IPSCON alumni community for networking and mentorship. 
IPSCON is looking for excellent applications from current PhD students. Our ideal candidates will have finished or be in the process of finishing their comprehensive exams when they take up the fellowship. We welcome applications from candidates from a diverse array of intellectual backgrounds, including history, political science, public policy, information and data science, biology, engineering, public health, environmental studies, etc., who are interested in making their research more accessible to policymakers and/or serving in government. Preference will be given to current PhD students with a demonstrated interest in policy-relevant research on a key topic in international affairs. Applicants who are committed to promoting a sense of belonging and contributing to an equitable and inclusive learning environment for all are strongly encouraged to apply. 
 
Please email IPSCON[email protected] with any questions.
Building a Network of Scholar-Practitioners
IPSCON aims to create a cohort of scholar-practitioners who understand the problems and perspectives of each world and can successfully pursue careers in both. Now in its eleventh year, the network includes more than 100 graduate students at seven top universities for the study of international affairs: Duke, Johns Hopkins SAIS, MIT, Stanford University, Syracuse University, and the University of Virginia. In parallel, IPSCON supports innovative research and curriculum development to help reshape the way we teach and learn about international affairs. 
IPSCON connects graduate students interested in conducting scholarly research on key policy questions, working directly in policymaking roles, or both. These aims are rarely celebrated in traditional programs, which tend to bifurcate into two distinct tracks – a professional masters degree program and an academic PhD program. IPSCON junior scholars are typically PhD students nominated by one of the consortium institutions. By linking junior scholars to senior faculty from across the network, IPSCON's unique consortium model draws on the diverse strengths of its constituent institutions, while cultivating a robust network of scholars with a shared interest in international affairs and policy. Key activities for junior scholars include the Minnowbrook retreat, virtual seminars, and the DC Policy Workshop.
I have met many excellent scholars outside of my own field, which has expanded the way I think about history and its function. I have also learned of new employment opportunities beyond academia and the federal government that interest me. Finally, and most importantly, I have a better understanding of how to frame my own research questions to make them more appealing to an audience outside of the Academy.

Alexandra Lauren Sukalo, PhD Candidate, Stanford University
The unofficial kick-off to each academic year is a three-day retreat in June to Syracuse University's Minnowbrook Conference Center in upstate New York. The retreat focuses on strategies to make academic research policy-relevant, the use of case studies and other methods to better understand problems in history and international relations, and a dissertation workshop for junior scholars to solicit feedback from senior scholars and practitioners. These sessions challenge participants to sharpen their scholarship and consider how their work might be applied to particular policy debates. Minnowbrook also offers a host of social activities and an informal salon designed to cultivate and deepen relationships across the network. At our 2023 Minnowbrook Retreat, IPSCON scholars workshopped their dissertation projects, learned strategies for bridging the academic-policy gap and succeeding as early-career policy scholars, debated the impact of AI on international relations through an interactive exercise, and discussed contemporary issues in civil-military relations as well as what we've learned about international politics from the ongoing war in Ukraine.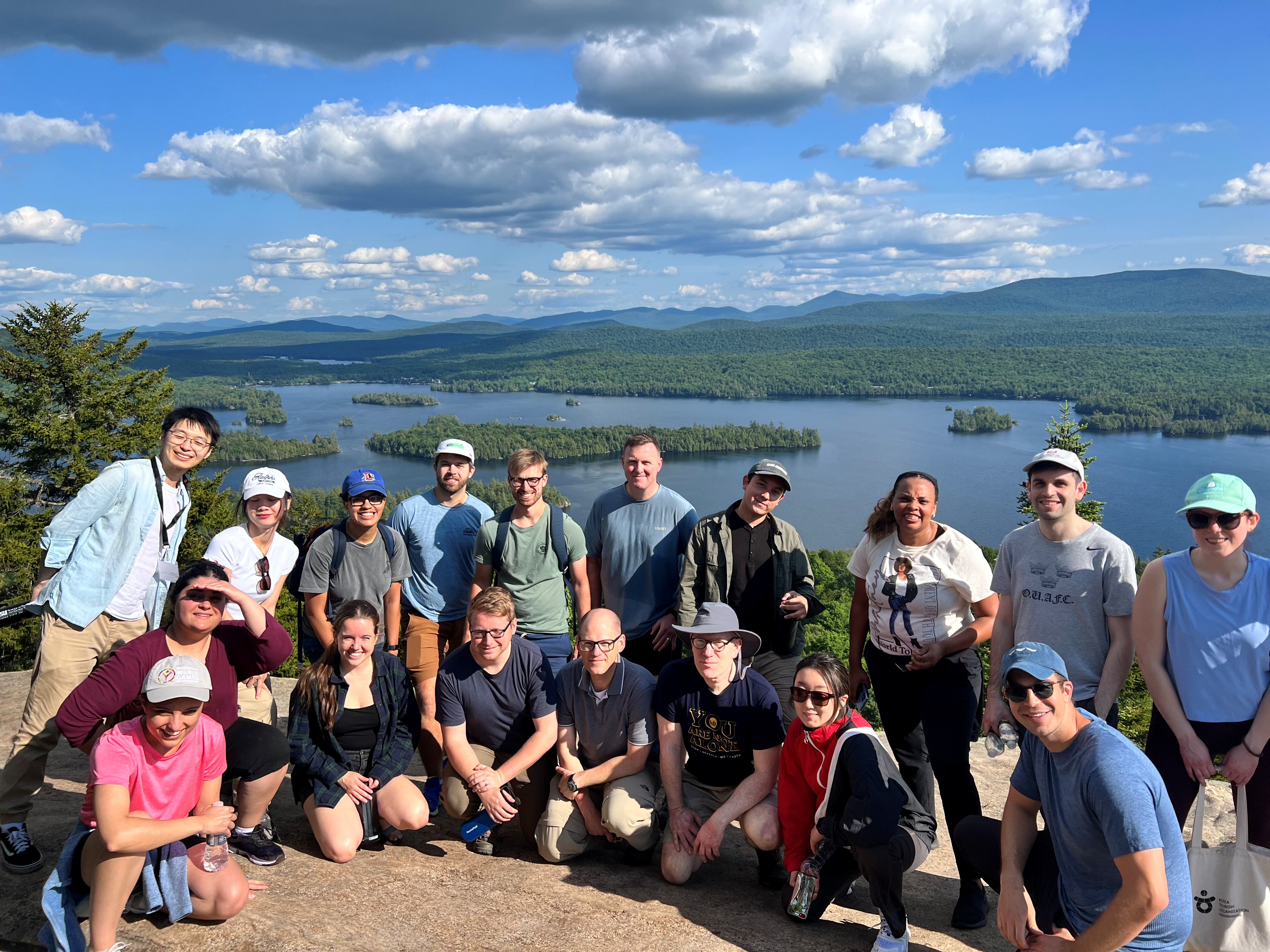 During the academic year, IPSCON organizes a monthly video teleconference that considers a timely foreign policy issue through the lens of the latest academic research. Recent topics have included, "the Future of U.S.-Middle East Policy," "Evaluating Trends in Nationalism," and "Engagement vs. Restraint." Each 90-minute meeting is co-facilitated by senior and junior scholars.
Anchoring the fall semester is a two-day workshop hosted by Johns Hopkins SAIS in Washington, DC. The workshop is focused on expanding junior scholars' exposure to how foreign policy is crafted and implemented inside the Beltway. Current and former senior policymakers have offered sessions on topics ranging from U.S. grand strategy vis a vis China to the challenges of working on the foreign policy team for a presidential campaign. Typically, the workshop also includes a simulation or other participatory exercise that provides insight into the structure of the national security bureaucracy. In 2016, for example, junior scholars played the role of staffers on the National Security Council responsible for evaluating and presenting to the National Security Advisor alternative strategies to counter the Islamic State.In 2017, a highlight of the workshop was an exchange between Professor Peter Feaver of Duke University and Brian Hook, Senior Policy Advisor to the Secretary of State, and Director of the Secretary's Policy Planning Staff at the U.S. Department of State. In 2018, students participated in a historical exercise with Dr. Philip Zelikow playing the roles of key decision makers during President McKinley's decision to seize the Philippines. Our 2020 workshop gave students the opportunity to discuss strategies for governing distruptive technologies with experts in the field and to design a mock policy for US involvement in Syria. 

Most recently at the 2023 workshop, participants immersed themselves in a historical exercise exploring the end of the Second World War, gained insights into publishing for policy impact, and delved into crucial topics such as nuclear arms control, COVID pandemic responses, and technology policymaking.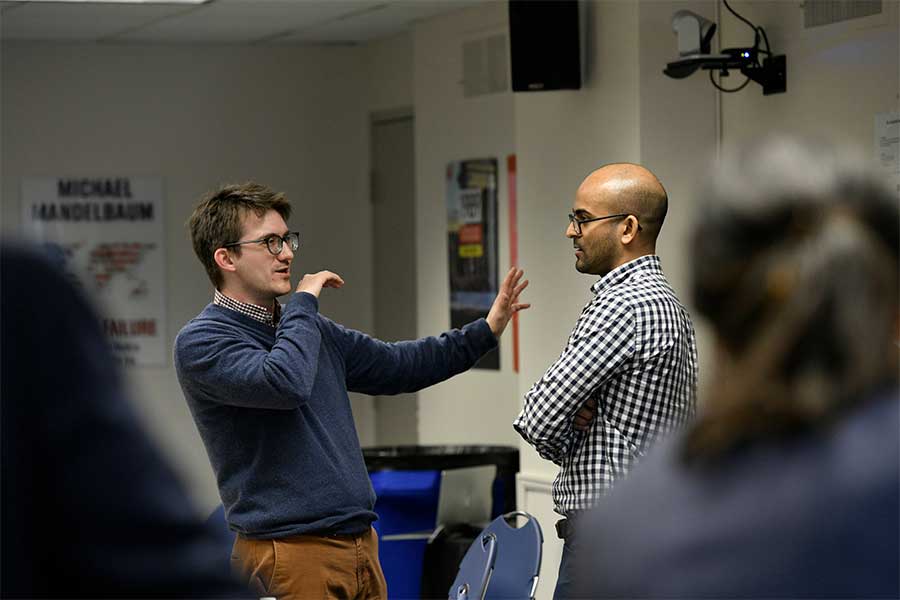 Research and Curriculum Development
IPSCON also supports research and curriculum development focused on historically-informed statecraft and policy design. In contrast to models that focus on disciplinary or technical training, IPSCON is developing rigorous, policy-relevant curricula designed to prepare current and future practitioners for high quality work that blends cutting edge research with an understanding of the needs and exigencies of practice. The courses will be made available in formats that are flexible to accommodate a range of consumers – from graduate students in international relations who plan careers in the academy but will be teachers of future generations, to graduate students in other fields (law, business and applied sciences like engineering and health), advanced undergraduates, and current government officials and staff at multilateral or nongovernmental organizations.

Looking Forward
In the initial grant, IPSCON focused on generating content, increasing exposure, and building networks – both vertical (mentors with students) and horizontal (among young scholars and practitioners), to provide support and synergy in navigating this challenging career track. With the second grant, IPSCON aims to broaden and deepen the reach of this work by generating innovative curricula and content that can be emulated by other programs in international affairs and by bringing more young scholars into the network. Despite its growth, the focus of IPSCON remains the cultivation of a strong and enduring network of scholar-practitioners. Its success can be measured by the success of its alumni, who have secured prestigious positions in the academic and policy worlds, collaborated on publications, and utilized the network to develop joint research projects or confer on pressing policy challenges. Ultimately, the project aims to produce students who will become leaders both in and outside the academy, able to improve the quality of statecraft and better equipped to face the international challenges that lie ahead.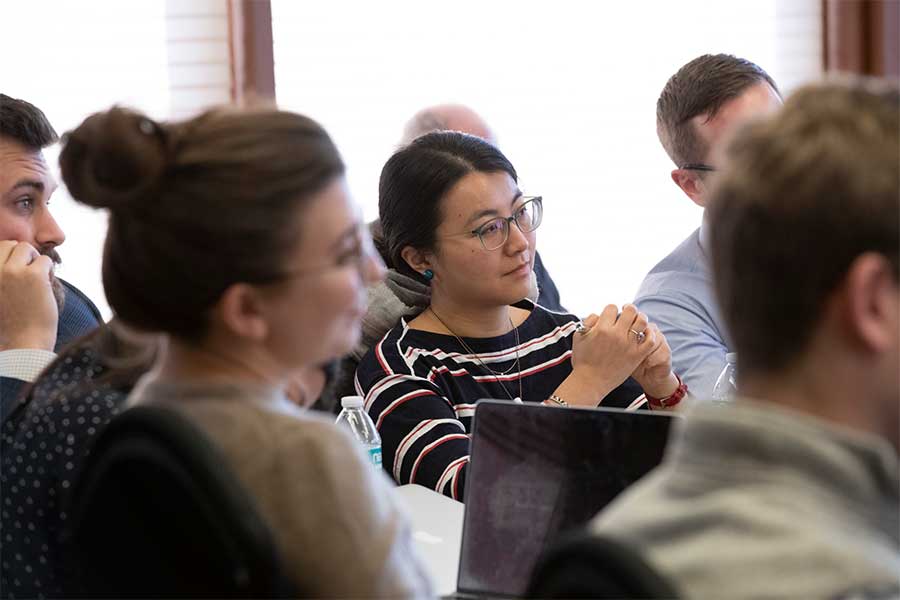 Getting Involved
If you're intersted in learning more about our program, activities, and upcoming opportunities, email
[email protected]
.
Program Leaders:


Francis J. Gavin: Giovanni Agnelli Distinguished Professor, Director of the Henry A. Kissinger Center for Global Affairs, Johns Hopkins SAIS


James Steinberg: Dean, Johns Hopkins SAIS

 
Current Senior Scholars:


Hal Brands: Henry A. Kissinger Distinguished Professor, Johns Hopkins SAIS


Peter Feaver: Professor of Political Science and Public Policy and Director of the Duke Program in American Grand Strategy, Duke University


Naima Green-Riley: Assistant Professor of Politics and International Affairs, Princeton University 


Rachel Myrick: Douglas and Ellen Lowey Assistant Professor of Political Science, Duke University


Lainie Rutkow: Professor of Health Policy and Management and Vice Provost for Interdisciplinary Initiatives, Johns Hopkins University


Janice Stein: Belzberg Professor of Conflict Management, University of Toronto


Brian Taylor: Professor of Political Science and Director of the Moynihan Institute of Global Affairs, Syracuse University


Jeremy Weinstein: Professor of Political Science and Fisher Family Director of Stanford Global Studies, Stanford University


Philip Zelikow: White Burkett Miller Professor of History and J. Wilson Newman Professor of Governance, UVA


Former Senior Scholars: 


Alexander Bick: Director for Strategic Planning, National Security Council


Lee Feinstein: Dean of the Hamilton Lugar School of Global and International Studies, Indiana University Bloomington


Margaret Hermann: Professor, Syracuse University


Kathleen Hicks: Senior Vice President, Henry A. Kissinger Chair, Director, International Security Program, Center for Strategic & International Studies


Bruce Jentleson: William Preston Few Distinguished Professor of Public Policy, Duke University


Rebecca Lissner: Assistant Professor, U.S. Naval War College


Vipin Narang: Associate Professor, MIT