December 2019 AFWO Meeting with the Chinese People's Institute of Foreign Affairs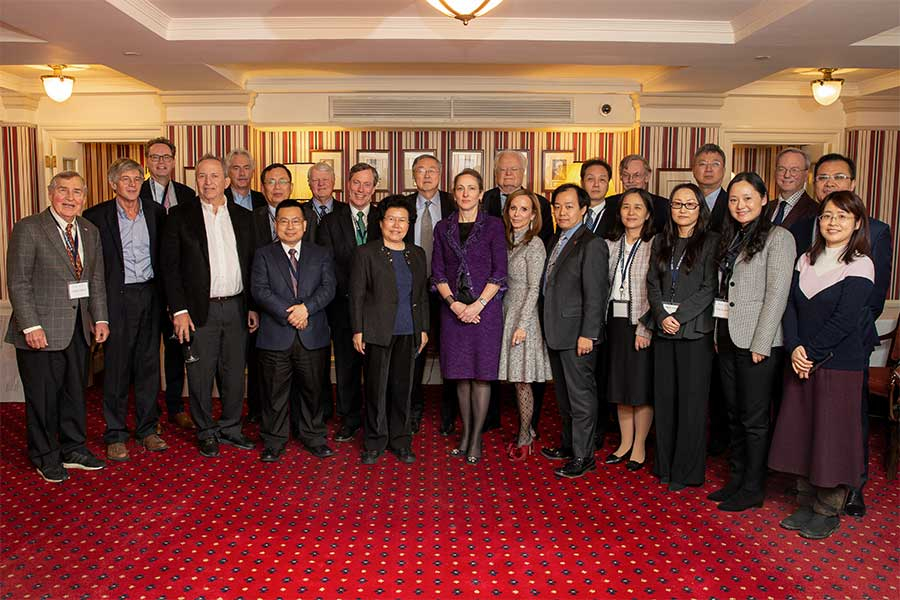 December 6, 2019

Building on its March and September meetings of the America and the Future of World Order Project (AFWO), the Kissinger Center convened a bilateral meeting from December 6 to December 7, 2019 of the AFWO Study Group and a delegation from the Chinese People's Institute of Foreign Affairs (CPIFA) to discuss the American and Chinese views of world order.
Over the course of two days in New York City, participants engaged in a frank, constructive, and valuable exchange of views on a number of subjects. Sessions covered the state of regional order in Asia, the state of the global economy, developments in technology, trends in foreign policy, and the prospects of potential collaboration and conflict between the United States and China in a variety of areas.
Led by Dr. Zhou Xiaochuan and Professor Francis J. Gavin and Ambassador Robert Blackwill, the meetings began with remarks from Dr. Henry Kissinger on the evolution of the relationship between the United States and China. Those remarks served as a foundation for subsequent presentations and conversations on the first day of the conference. Members of each delegation described how they saw the elements of stable world order, the evolution of American and Chinese politics, economic development, and foreign policy, the state of Asian and global order, the outlook of the 2020 elections in the United States.
The second day of the meeting focused on China's approach to world order as understood by the Chinese and American delegations, alternative U.S. approaches to world order, and current trends in American foreign policy. Drawing on the expertise of leading scholars and policy practitioners such as Robert Zoellick, William J. Burns, Gary Roughead, Philip Zelikow, Graham Allison and Chen Xiaogong, Ruan Zongze, Zhu Min, and Chen Wenling, these discussions highlighted areas of tension as well as areas of common ground. 
By convening such meetings under the auspices of the American and the Future of World Order Project, the Kissinger Center continues to establish space for leading scholars and practitioners of foreign affairs to consider the global environment and the United States' direction. Focused on answering the most vital questions on world order and grand strategy in the service of the United States and informed by dialogue with alternative perspectives, the Study Group's recent meetings are poised to sharpen diagnoses and refine our prescription in challenging times.