Kissinger Center Hosts 2021 Nuclear Studies Research Initiative Conference at Nemacolin Resort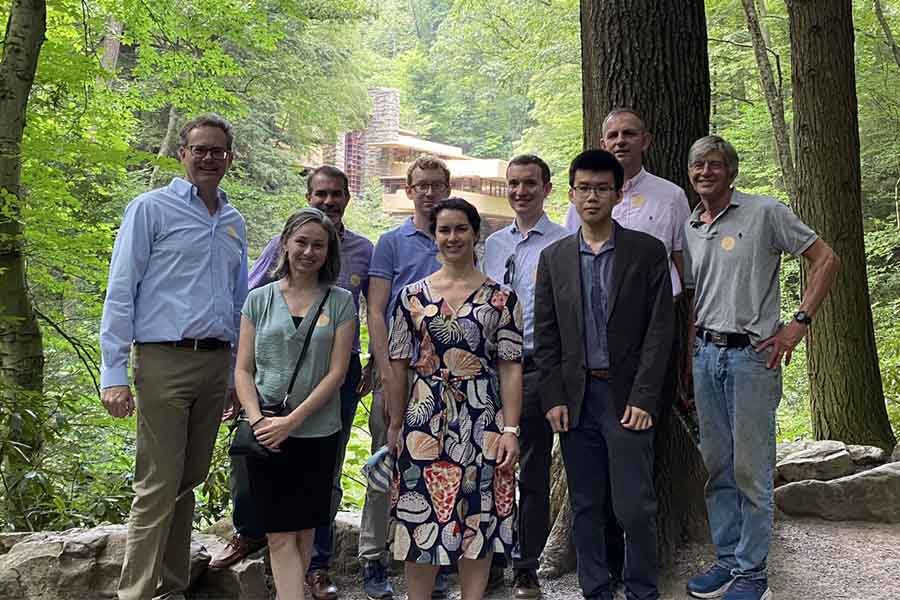 From August 2-5, 2021, the Kissinger Center's 
Nuclear Studies Research Initiative (NSRI)
 hosted a workshop for professor participants at the Nemacolin Resort in Farmington, PA, to consider and challenge some long-held beliefs and assumptions about international politics in the nuclear age and identify future avenues of research. During the three-day event, "Slaying Shibboleths," 
Kissinger Center Director, Professor Francis J. Gavin 
(Johns Hopkins School of  Advanced International Studies) moderated the presentations in the workshop's first theme—international relations theory and arms control. 
Professor Nicholas Miller
 (Dartmouth College) presented his paper on China and the United States as nuclear powers, 
Professor Jane Vaynman
 (Temple University) presented her paper on arms control and the circumstances under which it may not be an optimal policy. 
Professor Mark S. Bell
 (University of Minnesota) concluded the session with his paper presentation on the problematic nature of realist approaches to nuclear weapons.
Moderated by 
Professor Jane Vaynman
, the workshop's second session theme—history, intelligence, and world politics—featured presentations from 
Professor Francis J. Gavin
 about the US in the future global order, 
Professor Joshua Rovner
 (American University) on the relationship between intelligence and the propensity for war, 
Professor Sergey Radchenko
(Johns Hopkins School of  Advanced International Studies) on the future world order as a cold war, and
Professor Fiona Cunningham
 (University of Pennsylvania) on understanding and setting thresholds.
About the Nuclear Studies Research Initiative (NSRI)
The Nuclear Studies Research Initiative (NSRI) was created in 2013 to bring together young scholars working on nuclear issues from different disciplines and methodological traditions and encourage collaboration and community-building. The NSRI seeks to expand connections between these scholars, improving cutting edge research, and promoting broader attention for the work of younger scholars. The NSRI is grateful for the generous support of the Carnegie Foundation, the MacArthur Foundation, RMIT University, MIT's Security Studies Program, and the Robert S. Strauss Center for International Security and Law at the University of Texas.