Evaluating Trends in Nationalism: A Carnegie Squares Session with Dr. Alina Polyakova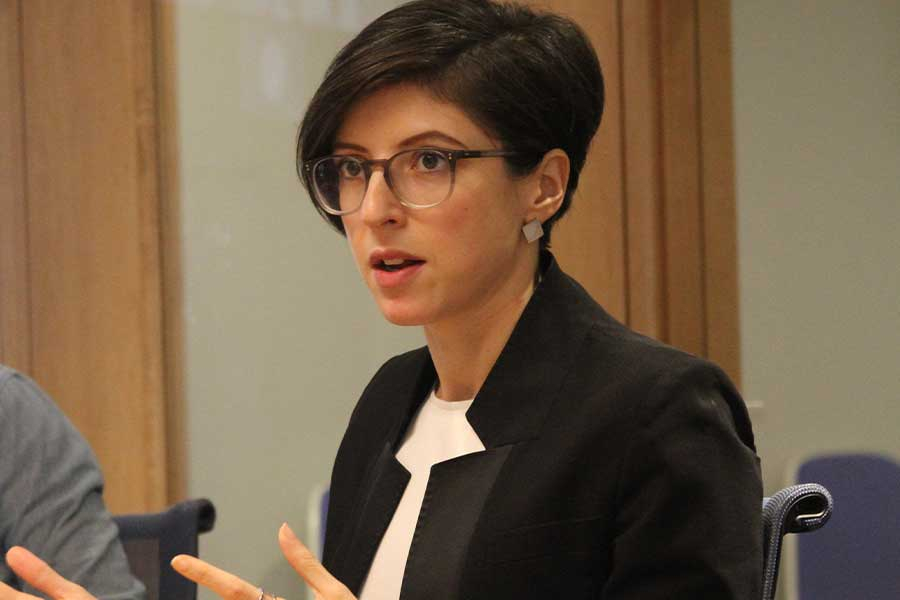 October 30, 2019
Dr. Alina Polyakova spoke on the rise of nationalism in Europe in a seminar for IPSCON Junior Scholars interested in translating their PhD research into policy-making and policy-relevant careers. Dr. Polyakova addressed how the rise of nationalism has changed the US foreign policy posture towards Europe, how the role of international institutions has changed in an era of nationalism, and how Europeans are experiencing this change.  She also argued against several theories used to explain the rise of nationalism, including economic downturns, an influx in immigration and the lack of materialization of charisma in political leaders.
Dr. Polyakova is the founding director of the Project on Global Democracy and Emerging Technology and a fellow in the Center on the United States and Europe at the Brookings Institution where she leads the Foreign Policy program's Democracy Working Group.  She was part of the inaugural class of David M. Rubenstein fellows at Brookings and is also an adjunct professor of European studies at the Paul H. Nitze School of Advanced International Studies at Johns Hopkins University.
The IPSCON initiative is sponsored by the Carnegie Corporation of New York. You can learn more about the program
here
.