The Future of US-Middle East Policy: A Carnegie Squares Session with Dr. Tamara Wittes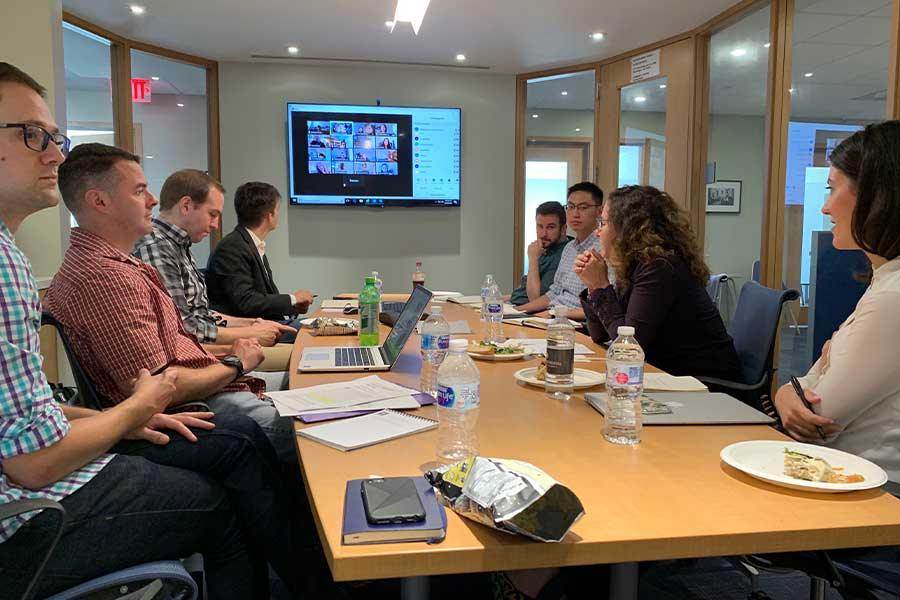 September 18, 2019
Dr. Tamara Wittes, Senior Fellow at the Center for Middle East Policy at the Brookings Institution and former Deputy Assistant Secretary of State for Near Eastern Affairs, addressed the challenges in crafting impactful Middle East Policy in her seminar with IPSCON Junior Scholars. 
Her talk focused on how to balance US interests in the region with US values – including protecting human rights and promoting democracy – and how think tanks can influence policy decisions by promoting and explaining their research conclusions to policy-makers.  She also spoke on trends in policy towards the Middle East and questions concerning the region's relevance. Dr. Wittes provided insight into how to translate the skillset PhDs acquire in their studies to policy-making and how to make their research policy-relevant.
Dr. Wittes served from November 2009 to January 2012 as the Deputy Assistant Secretary of State for Near Eastern Affairs, where she coordinated U.S. policy on democracy and human rights in the Middle East during the Arab Spring. She previously worked at the U.S. Institute of Peace and the Middle East Institute and has taught at Georgetown, where she earned her PhD in 2000. She also hosts the regional Security podcast with Shane Harris, Susan Hennessy and Benjamin Wittes through Lawfare.
The IPSCON initiative is sponsored by the Carnegie Corporation of New York. You can learn more about the program
here
.