FSF 2020: Covid-19 and National Security with Michèle Flournoy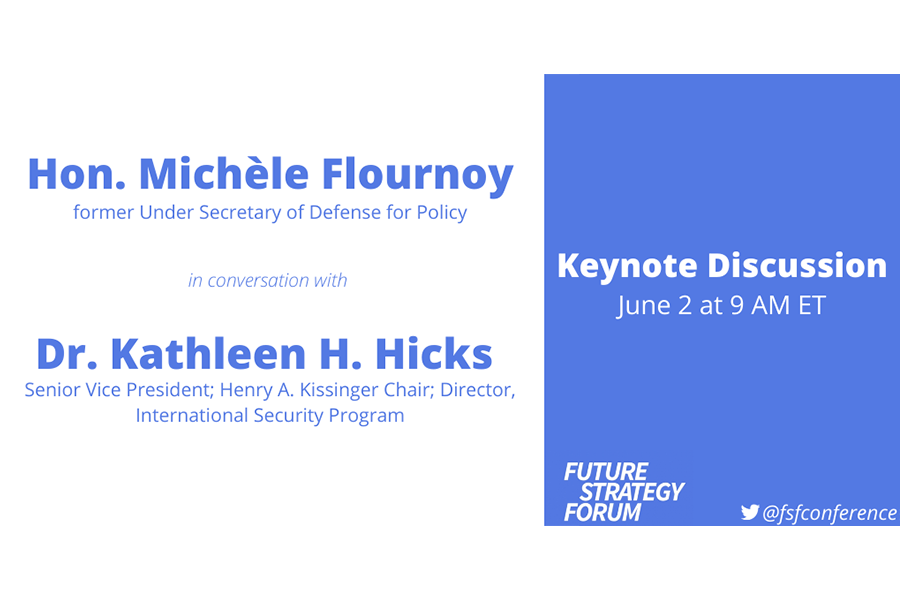 The Center for Strategic and International Studies (CSIS) and the Henry A. Kissinger Center for Global Affairs at Johns Hopkins School of Advanced International Studies (SAIS) were pleased to host the 2020 Future Strategy Forum's keynote discussion with virtual keynote discussion with the Hon. Michèle Flournoy.  FSF is an initiative that connects scholars who research national security with its leading practitioners. Future Strategy Forum: Cooperation and Conflict in the Time of Covid-19 will feature a series of panels over three days exploring how Covid-19 will impact national security.

The Kissinger Center's Donald Marron Scholar and  senior vice president, Henry A. Kissinger Chair and director of the International Security Program at CSIS, Kath Hicks, moderated the talk with the Michèle Flournoy.  They discussed questions around the use of force, the changing nature of military doctrine, challenges to US foreign policy and national security and the changing world order.  You can hear more from Flournoy and Hicks and watch their full discussion on these topics at the link above.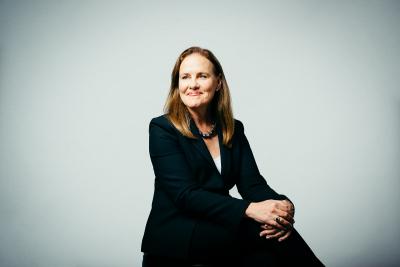 Hon. Michèle Flournoy served as the Under Secretary of Defense for Policy from February 2009 to February 2012. She was the principal advisor to the Secretary of Defense in the formulation of national security and defense policy, oversight of military plans and operations, and in National Security Council deliberations. She led the development of the Department of Defense's 2012 Strategic Guidance and represented the Department in dozens of foreign engagements, in the media and before Congress. Ms. Flournoy is is co-founder and managing partner of WestExec Advisors, and former co-founder and chief executive officer of the Center for a New American Security (CNAS), where she currently serves on the board.



Click below for our other events:
Wednesday, June 3 at 1 pm: Covid-19 and Grand Strategy
Thursday, June 4 at 1 pm : Covid-19 and the Military
Friday, June 5 at 1 pm: Covid-19 and Democracy and Governance