The Future Strategy Forum: The Future of Statecraft with Susan Rice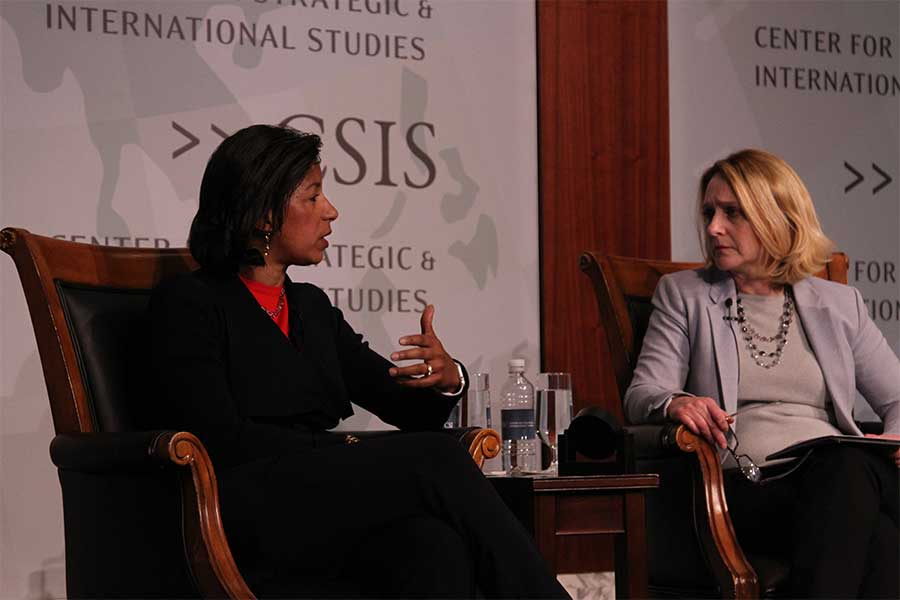 April 2, 2019
Dr. Kathleen Hicks, Donald Marron Scholar at the Kissinger Center for Global Affairs at Johns Hopkins SAIS, and senior vice president, Henry A. Kissinger Chair, and director of the International Security Program at the Center for Strategic and International Studies moderated a keynote discussion with Susan Rice, former National Security Advisor and U.S. Ambassador to the United Nations. 
Rice spoke on her graduate research, early interests in peacekeeping and security, early career trajectory and applying policy research in government through every stage in her career.  She also offered comments on the role of history for policymakers' use and misuse, as well as the reality of influencing policy from a think tank or research institution. Rice also addressed key challenges she faced during her time at the NSC and UN, highlighting the constraints and practical limitations on what the international community can do, regardless of its will, to lead humanitarian interventions or deploy peacekeepers in certain complex situations.
You can listen to a podcast recording of the keynote discussion
here
. You can also learn more about the Future Strategy Forum and our upcoming FSF conference on our FSF
page
.