FSF 2021: Panel on Emerging Tech and Statecraft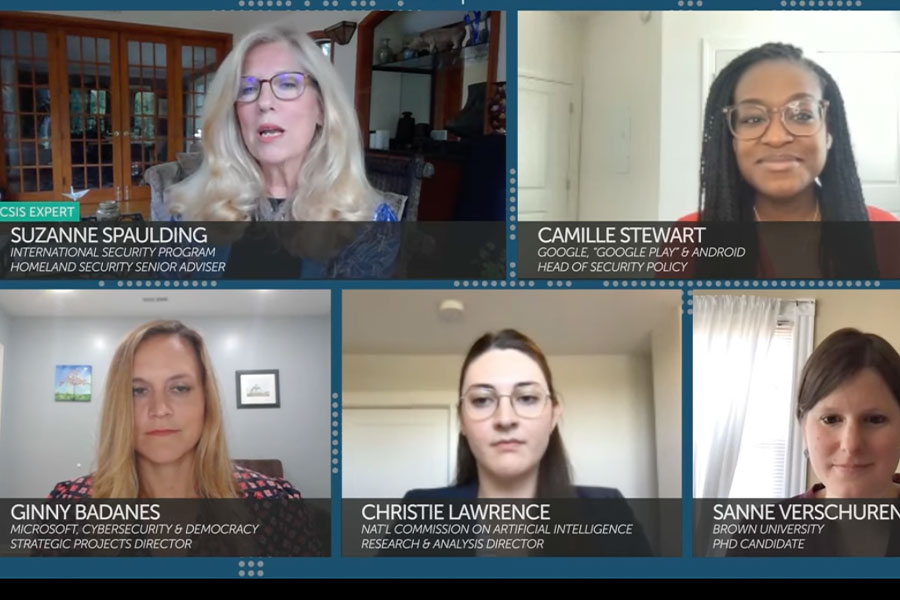 FSF 2021's Panel 2 on "Emerging Technologies and Statecraft" considers the ways in which emerging technologies are shaping interstate interactions across the spectrum short of kinetic action, from statecraft and diplomacy to information operations, and more. Which elements of emerging technologies are driving cooperative behaviors, and which are driving competitive behaviors? Are emerging technologies increasing the risks of misperception and miscalculation or contributing to deterrence? How successful have efforts been to establish laws or norms governing the use of emerging technologies? Does the emergence of these technologies suggest a need to restructure the national security apparatus and the responsibilities assigned to different bureaucracies? How does emerging technology impact the relationship between states and non-state actors, like private sector companies?
Speakers included, Ginny Badanes (Director of Strategic Projects, Cybersecurity and Democracy, Microsoft), Christie Lawrence
(Director, Research and Analysis, National Commission on Artificial Intelligence), Camille Stewart (Head of Security Policy - Google Play & Android, Google), Sanne Verschuren (PhD Candidate, Brown University) and was moderated by Suzanne Spaulding (Senior Advisor, Homeland Security, International Security Program).
Panel 2: Emerging Technology and Statecraft