The State-of-Play in Transatlantic Relations with German Ambassador Emily Haber and Professor Kristina Spohr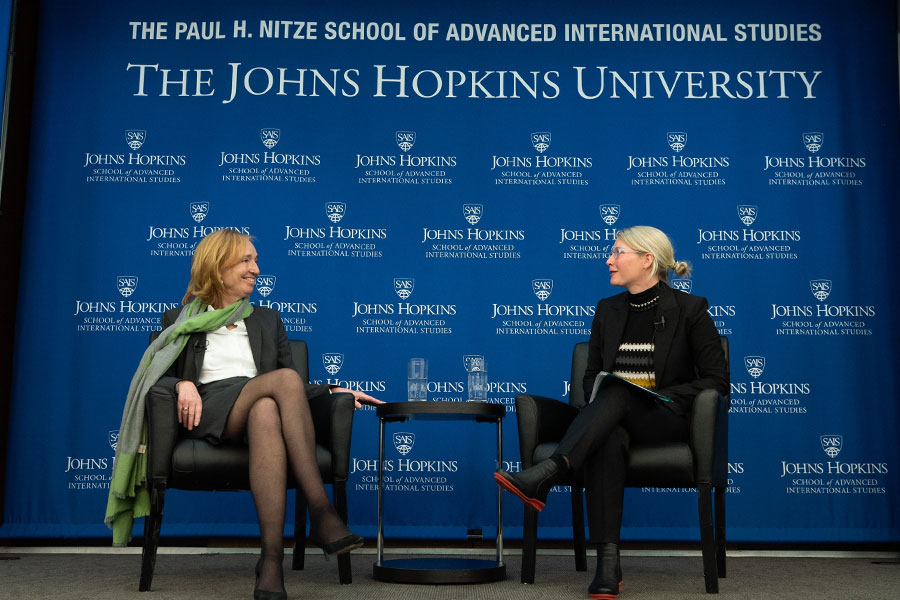 December 2, 2019

The Kissinger Center's Helmut Schmidt Distinguished Visiting Professor, Dr. Kristina Spohr, moderated a discussion with the German Ambassador to the United States, Emily Haber, on transatlantic relations and German-American relations.
 
Ambassador Haber is a career diplomat who has been the German Ambassador to the United States since June 2018. Prior to this role, she was deployed to the Federal Ministry of the Interior, serving as State Secretary overseeing security and migration at the height of the refugee crisis in Europe. In 2009, she was appointed Political Director and, in 2011, State Secretary at the Foreign Office, the first woman to hold either post.