FSF 2021: Panel on Emerging Tech and Warfighting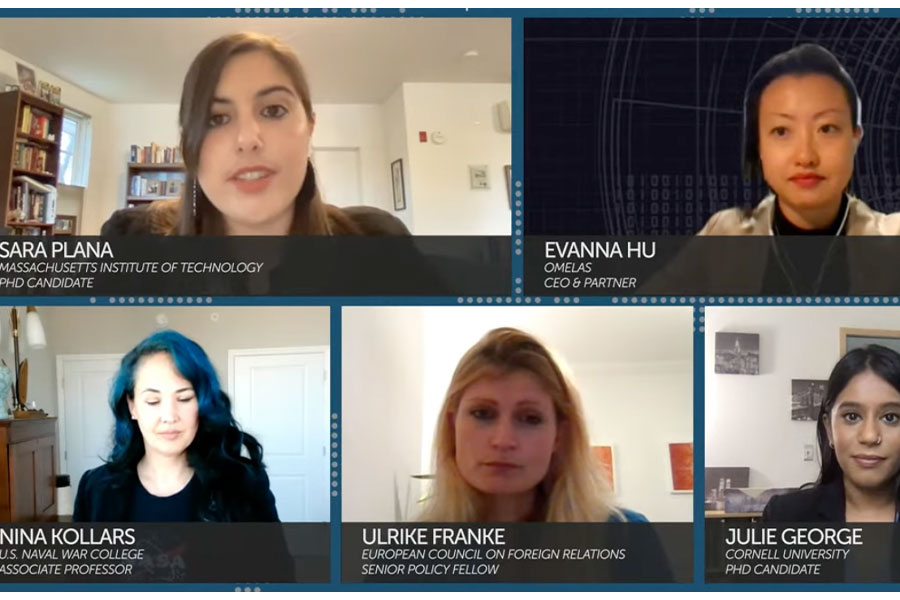 FSF 2021's opening panel on "Emerging Technologies and Warfighting considered the ways in which emerging technologies are shaping the battlespace and changing the nature of warfare. The panel discussed several questions such as: What are the most important emerging technologies for warfighting? What impact will emerging technologies have on the traditional domains of conflict (e.g. air, sea, and land) and on emerging ones (e.g. space and cyberspace)? Do the benefits and costs of these technologies accrue differently to state and non-state actors, or across political systems?

This panel assesses how prepared the U.S. military is to acquire, integrate, and adapt these technologies into warfighting, and how prepared competitors such as China and Russia are able to do the same. Speakers include Ulrike Franke (Senior Policy Fellow, European Council on Foreign Relations), Julie George (PhD Candidate, Cornell University), Evanna Hu, (CEO and Partner, Omelas) Nina Kollars Associate Professor, U.S. Naval War College and was moderated by Sara Plana (PhD Candidate, MIT).



Panel One on Emerging Technologies and Warfighting: