Professor Mary Elise Sarotte's contributions to the commemoration of the 30th anniversary of the fall of the Berlin Wall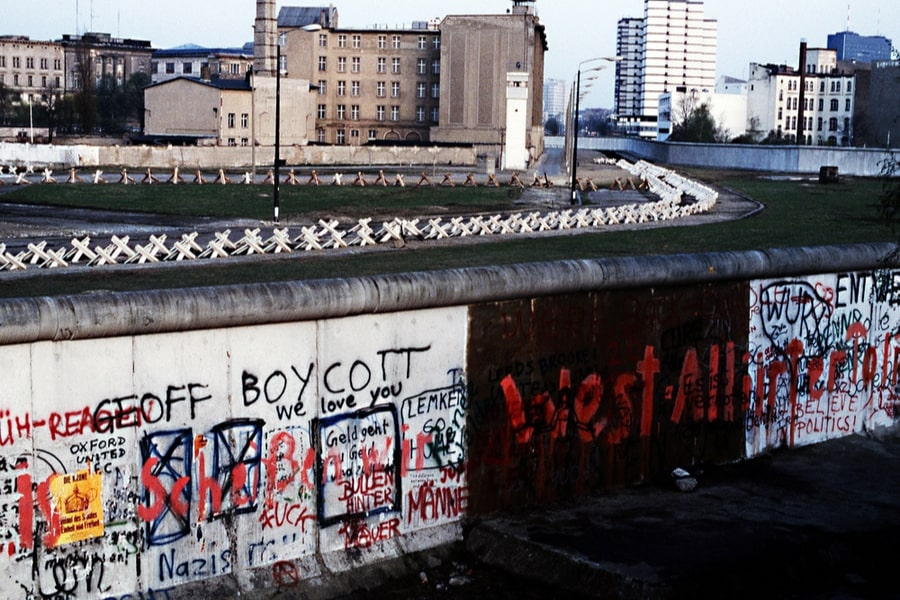 November 9, 2019


For the 30th anniversary of the fall of the Berlin Wall, Marie-Josée and Henry R. Kravis Distinguished Professor of Historical Studies, Mary Elise Sarotte spoke at a series of events and was featured in major publications in the US and Germany. Sarotte's The Collapse: The Accidental Opening of the Berlin Wall and 1989: The Struggle to Create Post-Cold War Europe are considered the definitive accounts of the fall of the wall and its aftermath. Both books, alongside Helmut Schmidt Distinguished Professor's Kristina Spohr's Post Wall, Post Square: How Bush, Gorbachev, Kohl, and Deng Shaped the World after 1989, appeared on the Brookings Institution's reading list on the fall of the Berlin Wall and the end of the Cold War.

Professor Sarotte spoke at the Harvard Kennedy School, Yale, and MIT about the fall of the wall and the 1993-1995 debate over NATO expansion within the Clinton administration before spending the week of the anniversary in Berlin. On November 6th, Professor Sarotte met with scholars at the Berlin Center for Cold War Studies for a discussion on the controversy over NATO expansion. On November 8th, Professor Sarotte spoke in a panel discussion at the Berlin Wall Foundation on the fall of the wall from an international perspective.

Professor Sarotte wrote about the fall of the wall in the Saturday Essay of the Wall Street Journal and was featured in a Hub article on the event. She also published an article on NATO enlargement in the German newspaper Tagesspiegel.