Kissinger Undergraduate Seminar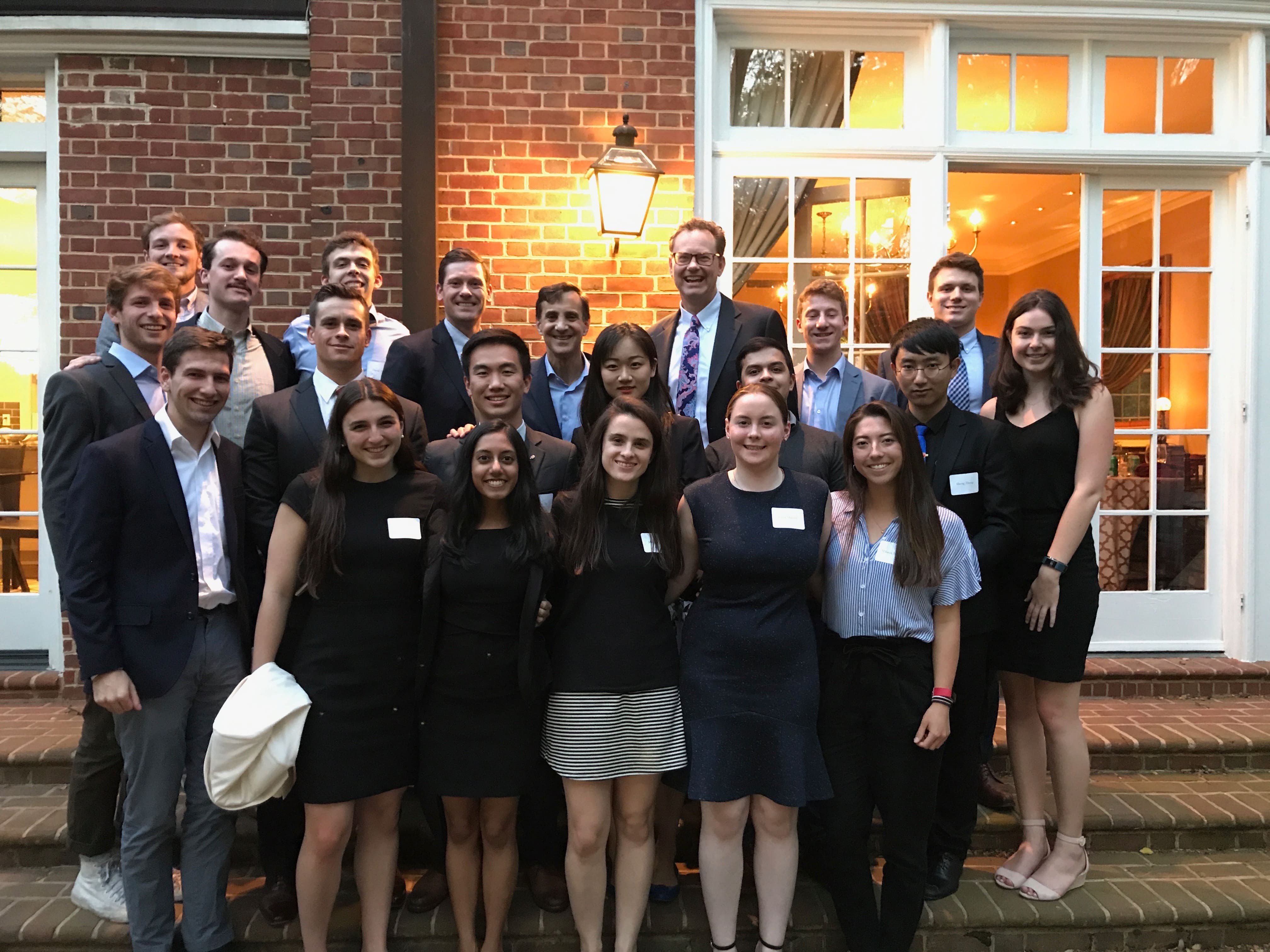 The Center's Kissinger Seminar on American Grand Strategy

 engages Johns Hopkins University undergrdaute students in the enriching study and practice of U.S. foreign policy. Apply Now! Deadline is Sunday, October 24th, 2021
An initiative of the Henry A. Kissinger Center for Global Affairs at Johns Hopkins SAIS, the Kissinger Seminar exposes exceptional undergraduate students to the study of grand strategy and the history of U.S. foreign policy by exploring critical moments, themes, and people in the history of American grand strategy, from Washington's Farewell Address to the statecraft of Donald Trump, and by engaging with experts and practitioners across government and academia. Rooted in applied history - the study of the past as a way of better understanding the challenges and opportunities of the present and future, - the seminar equips students to evaluate and contribute to intense debates about the future of American grand strategy. The seminar will also consider key issues in U.S. grand strategy today, from climate change to the challenge of an assertive China. 

Taught by Professor Hal Brands, this course links SAIS with the Intenraitonal Studies Program at our Homewood Campus. The course will meet 9 times at Homewood and 4 times at the SAIS campus in Washington, D.C. Transportation between Homewood campus and SAIS will be provided, and the Washington, DC, sessions will take place on February 8, March 1, April 12, and April 26, 2022.
I am so grateful to have had the opportunity to take this course, especially since it emphasized learning through applied history, unlike any undergraduate course. I was constantly amazed by my professors and peers, whose insights on and passion for the course material challenged and inspired me every day. I left every lecture eager to learn more, and the course reaffirmed my desire to work in the realm of foreign policy in the future.

Carmela Irato, BA '21
Application Instructions
Learn about the history of American grand strategy and engage personally with leading experts and practitioners in policy, government, academia in seminars this spring by applying for a place in our Kissinger Undergraduate Seminar APPLICATIONS DUE SUNDAY, OCTOBER 24TH, 2021, by 5:00 PM ET. Space in the course is limited. To apply, email a one-page resume, a one-page personal statement on why you want to take this class, including how it contributes to your professional interests, and a writing sample of less than ten pages to KissingerCenter@jhu.edu.