Alexander Bick
Research Scholar
Biography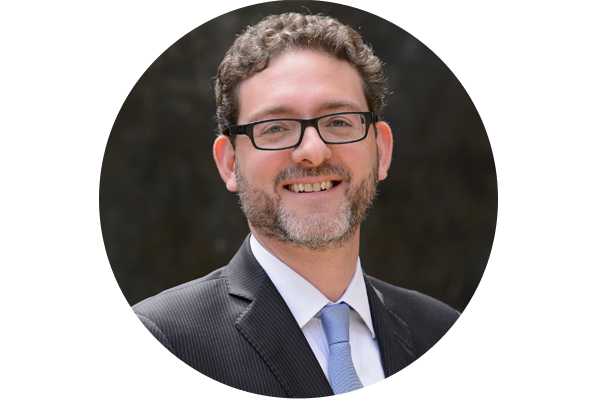 Alexander Bick is a Research Scholar at the Henry A. Kissinger Center for Global Affairs at Johns Hopkins SAIS and a Global Fellow at the Woodrow Wilson International Center for Scholars. A trained historian, he has nearly two decades of experience in international affairs and national security policy. During the Obama administration he served as Syria director at the National Security Council, where he played a lead role developing and coordinating the U.S. strategy to defeat the Islamic State. Previously, he served at the U.S. Department of State, first as a presidential management fellow in the new Bureau of Conflict and Stabilization Operations and then on the Secretary of State's Policy Planning Staff. 
 
Earlier in his career, Alex supported former U.S. president Jimmy Carter's peace efforts in Liberia, Sierra Leone, Sudan, and Venezuela, and later directed the Carter Center's international election observation missions in Liberia and Libya. While studying in London, he was a researcher in the office of Julia Drown MP, a leading parliamentary advocate for international development and debt relief.

Alex's scholarly research focuses on politics and strategy in early modern Europe. His book manuscript, Minutes of Empire, tells the story of a single meeting of the board of directors of the Dutch West India Company, as a lens on the changing relationship between corporation, state, and war on the eve of Westphalia. The project draws on archival research supported by a Brill fellowship at the University of Leiden and a Fulbright, as well as a research fellowship at the Folger Shakespeare Library. With Bea Brommer, Henk den Heijer, and Jaap Jacobs, he edited the Comprehensive Atlas of the Dutch West India Company. Alex has published in the Erasmus Journal of Philosophy and Economics and Omslag. His policy writing has appeared in publications by the Carnegie Endowment for International Peace, the Center for American Progress, CSIS, and the National Intelligence Council, as well as Foreign Policy, Just Security, The SAIS Review, and War on the Rocks.

Alex studied political science at the University of Chicago and economics and economic history at the London School of Economics, before earning a PhD in history from Princeton University.

Publications
"A New Cold War in the Middle East?" in Dafna Rand and Andrew Miller (eds.), Re-Engaging the Middle East: A New Vision for U.S. Policy (Washington, DC: Brookings Institution Press, 2020) 
 
"Westphalia: Beyond the Myth," in Seth Center and Emma Bates (eds.), After Disruption: Historical Perspectives on the Future of International Order, Center for Strategic and International Studies, September 2020. 
 
"Assad the Spoiler," Viewpoints, The Wilson Center, April 30, 2020. 

"Could U.S. Withdrawal from Syria Lead to War Between Russia and Turkey?" Just Security, December 26, 2018.

With Brian Katulis, "Trump Should Work with Putin to Develop a New Framework for Syria," Foreign Policy, July 23, 2018.

With Brian Katulis, Daniel Benaim, and Peter Juul, "Seizing the Diplomatic Initiative in Syria," Center for American Progress, July 19, 2018.

"Strategic Dimensions of Forced Migration in Syria," SAIS Review of International Affairs, Vol. 37, No. 2 (Summer/Fall 2017), pp. 25-32.

"Syria Is Sliding Towards Partition," War on the Rocks, November 2, 2017.

With Lisa Roman, "It's Time for a New Syria Peace Process," Foreign Policy, September 15, 2017.

With Salman Ahmed, "Trump's National Security Strategy: A New Brand of Mercantilism,"

Carnegie Endowment for International Peace, August 17, 2017.

"General National Congress Elections in Libya: Final Report," The Carter Center, May 2013.

"National Elections in Liberia: Final Report," The Carter Center, March 2012.

With Bea Brommer, Henk den Heijer, and Jaap Jacobs, Comprehensive Atlas of the Dutch West India Company. Voorburg: Asia Maior Publishers, 2011.

"Johannes de Laet's History of the Westindische Compagnie," Omslag, Leiden, Vol. 7, No. 1. (April 2011), pp. 1-2.

"Bernard Mandeville and the 'Economy' of the Dutch," Erasmus Journal for Philosophy and Economics, Vol. 1, No. 1 (Autumn 2008), pp. 87-106

"Foreword" to When I Wished I Was Here: Dispatches from Fallujah. New York: The Crumpled Press, 2007.