Nuclear Studies Research Initiative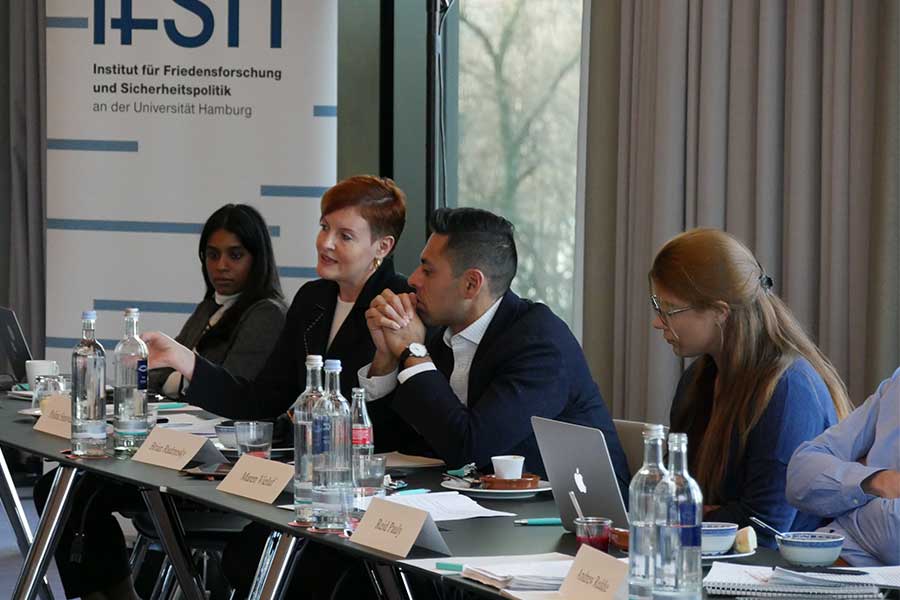 The center is proud to host the Nuclear Studies Research Initiative (NSRI), a major interdisciplinary program led by Professor Francis J. Gavin and Professor Jane Vaynman. NSRI was established to support and expand a renaissance in nuclear studies by creating a platform for intellectual exchange, cross-fertilization, and mentorship. 
The initiative actively promotes work that transcends both national and disciplinary boundaries and seeks to contribute to addressing core policy challenges. Created in 2013, NSRI has been generously supported by both the Carnegie Corporation of New York and the MacArthur Foundation.

Through its workshops and collaborations, the project has been highly effective in improving academic scholarship on nuclear questions; the majority of original research presented at NSRI events has been published in top peer-reviewed journals. NSRI has facilitated unique connections between scholars across fields which have led to fruitful research collaborations and increased participation of younger academics in policy debates.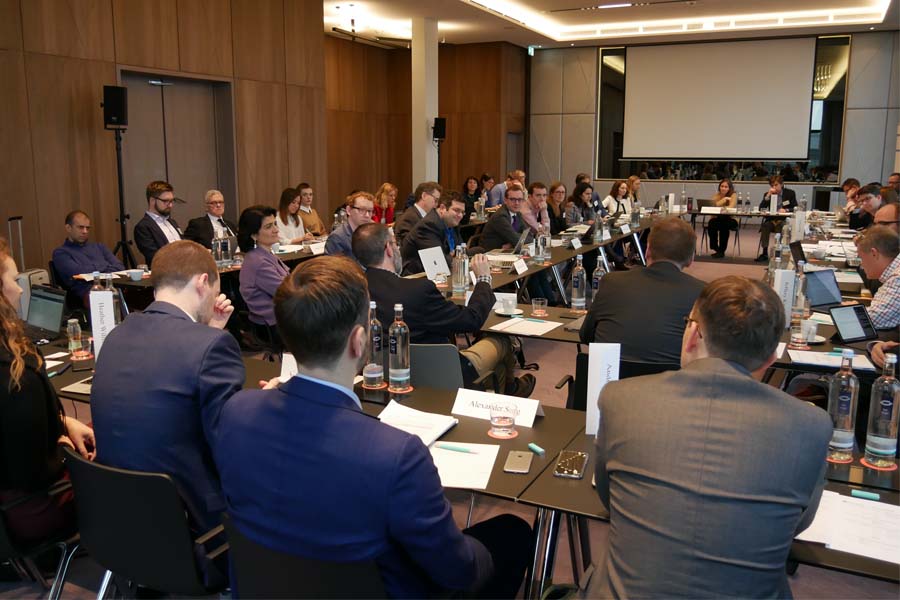 The project seeks to expand upon its previous work by establishing a regular forum for emerging research; promoting further cross-pollination of ideas; and moving to directly facilitate reexamination of common wisdoms through the creation of a focused experts group. We also seek to expand cross-disciplinary connections to include science and technology participants, as well as greater international representation. Going forward, NSRI will identify and support the best cutting edge work in nuclear studies. NSRI will create the intellectual and collaborative space for scholars to step beyond the narrower focus of academic research and tackle the big questions which can impact policy long term.

NSRI recently concluded the 2021 NSRI Conference, Slaying Shibboleths, which took place at the Nemacolin in Farmington, Pennsylvania, from August 2-5, 2021. 


Virtual Learning Exchange:
The NSRI Virtual Learning Exchange is committed to providing professors in the nuclear studies, political science, history, international relations, security, and related fields, with tools to teach in multi-media and engaging ways in the new virtual realties of our time. Members of our exchange share resources, video clips of lectures, and helpful in-class assignments that make virtual teaching and learning more exciting and engaging for students studying nuclear and international security topics. We welcome you to learn more about this initaitive by attending our spring meeting; you can sign-up at the link above. If you have questions about the program, please email [email protected]. 


Featured Events
NSRI Workshop 2013
October 16-17
Cedar Creek, Texas
 
NSRI Workshop 2015
April 30 - May 3
Warrenton, Virginia
 
NSRI Conference 2015
January 8-10
Melbourne, Australia
NSRI Workshop 2016
February 25-26
Austin, Texas
 
NSRI Workshop 2017
September 15-16
White Sulphur Spring, West Virginia
 
NSRI Conference 2019
December 12-15
Hamburg, Germany
NSRI Conference 2021
August 2-5
Farmington, Pennsylvania
Featured Publications


Nuclear weapons have long played a central but often unappreciated role in American grand strategy. In spite of the unimaginable consequences of their use in war, we know far less about how the bomb shapes U.S. national security and the world politics than we should. Both our leading theories and histories have failed to fully explain important choices American leaders have made about the bomb over the past eight decades. This challenge will only deepen, as new geological and technological forces return the critical question of the purpose and consequences of nuclear weapons to the heart of the debate about the future of America's grand strategy.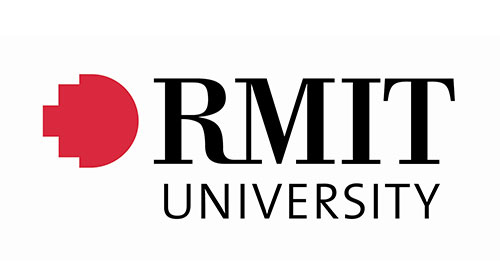 Reassessing the Global Nuclear Order
News: RMIT
The world's top nuclear weapon policy and strategy experts will gather in Melbourne this week to examine the history, current challenges and future threats facing the global nuclear order. Reassessing the Global Nuclear Order – Past, Present, and Future is hosted by RMIT University and the Massachusetts Institute of Technology (8-10 January).