Who We Are

Our Mission
The Future Strategy Forum (FSF) aims to advance intellectual discourse and improve U.S. foreign policy by facilitating the entrance and elevation of under-represented voices. FSF advances three goals:
Amplify women's expertise in international security and help advance their careers through our platform
Bolster mentorship vertically among junior, mid-career, and senior scholars and practitioners, and horizontally amongst doctoral students
Close the academic-policy divide through publications and building networks of scholars and practitioners 
Elevating Women Mentorship Policy-Relevant Research
Our Story
The Future Strategy Forum (FSF) grew out of brainstorming sessions between then-PhD candidates Rachel Tecott and Sara Plana in their shared office space at MIT back in the fall of 2017. As the co-chairs of Women in International Politics and Security, Tecott and Plana developed a concept for a workshop in which women experts in international security would share their expertise to educate, inspire and mentor an audience of rising women scholars who might not otherwise have the opportunity to connect with them. Embracing their germ of an idea, Dr. Kathleen Hicks, formerly of CSIS, encouraged them to "dream bigger." Dr. Hicks and CSIS joined forces with Dr. Frank Gavin and the Kissinger Center at John Hopkins SAIS to jointly sponsor what became the FSF. When the FSF was held in 2018, it was the first time a foreign policy conference had been held in DC that featured all-women speakers.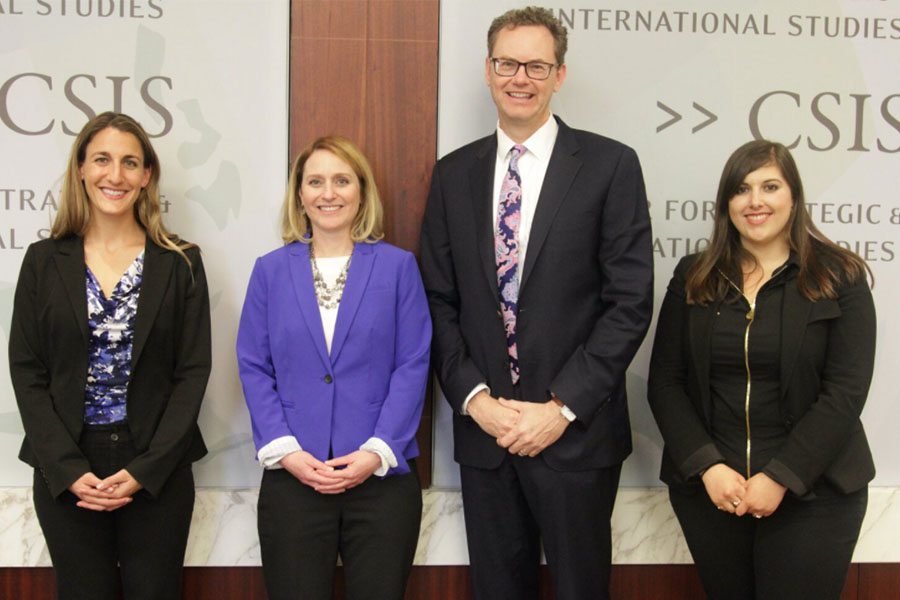 Sara and Rachel with Dr. Hicks and Dr. Gavin at the first FSF.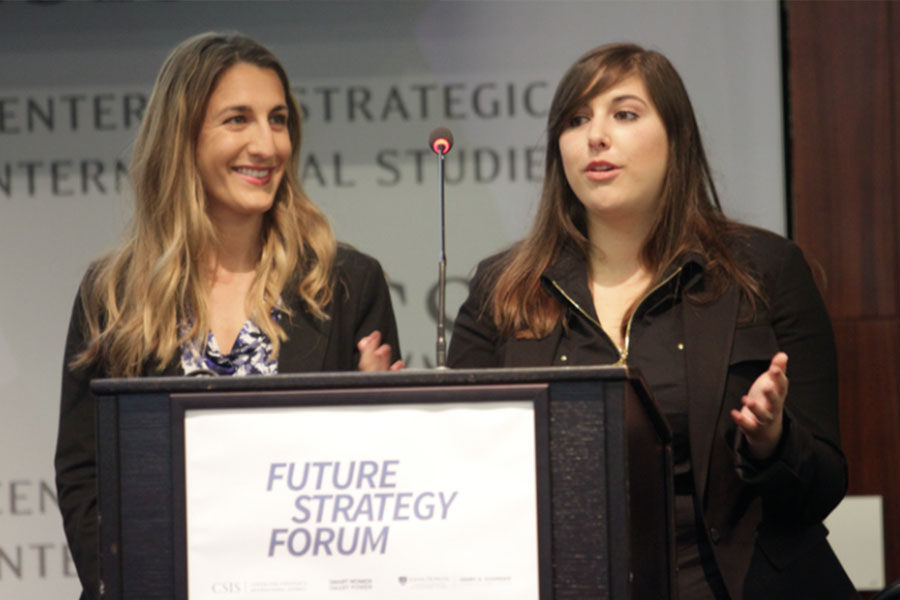 Since then, Tecott, Plana, CSIS, and the Kissinger Center have worked to build a multidimensional initiative encompassing an 
annual conference 
series amplifying women's expertise, opportunities for
professional development
 for policy-interested PhD students, and short- and long-form publication pipelines. The organizing 
team
 has expanded to include PhD students from various different universities, providing concrete management experience to junior scholars. 

FSF continues to experiment with novel ways of advancing its three goals—amplifying the expertise of women in international security; bolstering mentorship; and bridging the academic-policy divide. 
If you are interested in helping FSF in its mission, learn more about how to support FSF here. 

For more about how FSF came to be, its priorities, and its history, see:
Institutional Partners
Henry A. Kissinger Center for Global Affairs at John Hopkins SAIS
The Henry A. Kissinger Center for Global Affairs at Johns Hopkins University School of Advanced International Studies works to generate and apply rigorous historical thinking to the most vexing global challenges and to act as a bridge between the world of ideas and the world of action, bringing together leading thinkers and policymakers. We passionately believe that a deep understanding of the past can provide powerful insights into the pressing threats and opportunities we face today.




CSIS: Smart Women, Smart Power
Founded in 1962, CSIS is ranked the #1 think tank in the United States by the Global Go to Think Tank Index. For eight straight years, CSIS was named the world's number one think tank for defense and national security and is now designated a Defense and National Security Center of Excellence (2016-2018).



Supporters
Bridging the Gap (BTG) is a multi-university initiative for training, research, and outreach to bridge the gap between academia and the policy world, with a focus on foreign policy and international relations.
Meet the Team
Partners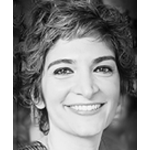 Leila Adler (Bridging the Gap) serves as the Deputy Director of the Bridging the Gap project. For over 12 years, Bridging the Gap has promoted scholarly contributions to public debate and decision making on global challenges and U.S. foreign policy. It is generously funded by Carnegie Corporation of New York. She oversees all aspects of grant management as well as programming and outreach for the project. In her previous role at the School of International Service at American University, Leila served as the first ever Manager for Research Promotion and Outreach. She worked with faculty members and PhD students to raise the profile of SIS research to relevant constituencies, including public policy institutions and potential funders. She closely coordinated with SIS scholars to showcase their work on various online platforms, designed workshops on increasing citations and research impact, as well as orchestrated book launches and manuscript incubators. She previously served as an Assistant Director at the Council on Foreign Relations in Washington, DC, where she managed the Washington Meetings Program in designing and executing events for CFR members, press, and the general public. Prior to her time there, she was a project associate with the RAND Corporation, focusing on the Middle East and Central Asia. Leila graduated from Columbia University's School of International and Public Affairs in 2010 with an M.A. in International Affairs and earned her B.A. in Political Science from the University of California at Berkeley in 2005.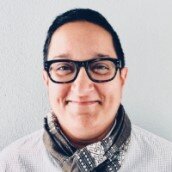 Naazneen H. Barma
(Bridging the Gap)
is a Director of Bridging the Gap, Director of the Doug and Mary Scrivner Institute of Public Policy, Scrivner Chair, and Associate Professor at the Josef Korbel School of International Studies at the University of Denver. She is a political scientist whose work spans topics including peacebuilding, foreign aid, economic development and institutional reform, natural resource politics, and global governance, with a regional focus on Southeast Asia and the Pacific. As a 2019–20 Berggruen Fellow, she is currently working on a collaborative project that aims to develop a principled and pragmatic roadmap for a modern global liberalism. She is author of The Peacebuilding Puzzle: Political Order in Post-Conflict States (Cambridge University Press 2017), co-author of Rents to Riches? The Political Economy of Natural Resource-Led Development (World Bank, 2011), and co-editor of Institutions Taking Root: Building State Capacity in Challenging Contexts (World Bank, 2014) and The Political Economy Reader: Markets as Institutions (Routledge, 2008). Prior to joining the Korbel School faculty, she was Associate Professor of National Security Affairs at the Naval Postgraduate School from 2000–2010 and previously worked from 1998–2001 and 2007–2010 as a development practitioner at the World Bank.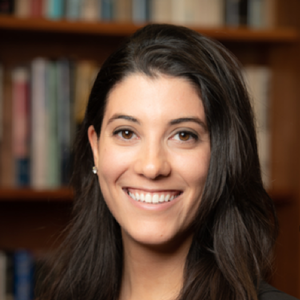 Diane Bernabei
 (Henry Kissinger Center, SAIS) is the Sr. Academic Programs Manager at the Henry A. Kissinger Center for Global Affairs at Johns Hopkins School of Advanced International Studies. She previously worked with Afghanistan's Permanent Mission to the United Nations headquarters in NY, and at Cleary Gottlieb Steen & Hamilton. Diane graduated from Boston College, cum laude, and holds an M.A. in International Relations from Johns Hopkins SAIS where she was a W.W. Norton Foundation fellow and a James S. Lipscomb Fellow.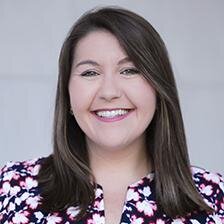 Christine Brazeau
 (CSIS) is the outreach manager for the International Security Program and the program manager for the Smart Women, Smart Power Initiative at CSIS. Prior to this role, she was development coordinator and executive assistant to the chief development officer in the Office of Development at CSIS. Before joining CSIS, Christine was a graduate assistant at Seton Hall University where she pursued her M.A. in diplomacy and international relations with specializations in foreign policy analysis and global health and human security. Christine also holds a B.A. from Hofstra University in public relations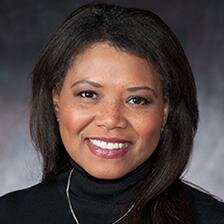 Beverly Kirk
 (CSIS) is a fellow and former director for outreach in the CSIS International Security Program and director of the CSIS Smart Women, Smart Power Initiative. She previously was director of the iDeas Lab, the multimedia production and design studio at CSIS. Before joining CSIS, Kirk was a journalist and worked for local and national news organizations, including NBC, NPR, and PBS. Beverly also hosts the Smart Women, Smart Power podcast, which features powerful conversations with women leaders from around the globe who are experts in foreign policy, national security, international business, and development.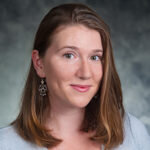 Kathryn Urban
 (Bridging the Gap) is the Program Specialist with Bridging the Gap and a master's candidate of Global Security at American University's School of International Service. She has an extensive professional background in foreign policy and national security issues, having previously held positions with Crowell & Moring International and the Department of Homeland Security. Additionally, Kathryn has been involved with academic research projects based at George Washington University. She spent six months in East Africa conducting independent research on China's Belt and Road Initiative and traveled to Alaska and Canada with PIRE Arctic to gather data on Arctic sustainability. Kathryn graduated George Washington University summa cum laude in January 2019 with a B.A. in International Affairs. She is a founding board member of Leading Women of Tomorrow and a staff writer for Charged Affairs.
Graduate Team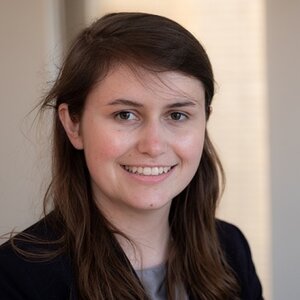 Emma Campbell-Mohn (Graduate Student Outreach) is a PhD student in the Massachusetts Institute of Technology's Political Science Department. At MIT, she studies security studies and political economy, with a focus on China. Prior to joining MIT, she was a research analyst at Goldman Sachs' Global Markets Institute, which operates as Goldman's public policy think tank. She joined Goldman after earning a Masters degree from Tsinghua University in Beijing as part of the inaugural class of Schwarzman Scholars. Prior to Schwarzman, she was a student at Duke University where she was the student leader of Duke's American Grand Strategy Program, as well as a Political Science and Chinese major.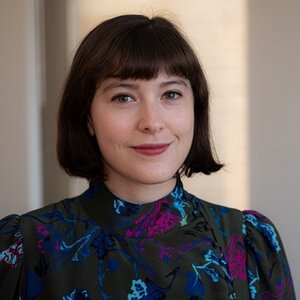 Suzanne Freeman (President (Management)) is a PhD student in Security Studies and Comparative Politics in MIT's Political Science Department. Her research focuses on civil-military relations, deterrence, and grand strategy with Russia as a primary case study. Suzanne holds a B.A. in Slavic Studies from Columbia University and an M.I.A. from Columbia's School of International and Public Affairs. Suzanne previously worked as a Research Associate in the Russia Maritime Studies Institute at the U.S. Naval War College.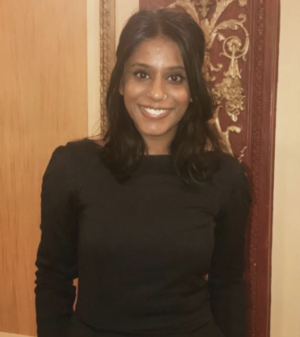 Julie George (President (Strategy)) is a PhD Candidate in the Government department at Cornell University, specializing in international security. Broadly, her doctoral research examines the proliferation of emerging technologies and its impact on the probability and nature of conflict and cooperation in the international system. Prior to her PhD studies at Cornell University, she worked at the Atlantic Council (South Asia Center) and completed a graduate fellowship at the Nonproliferation Education and Research Center (NEREC) housed at KAIST University in South Korea. Julie has a B.A. and M.A. in Political Science from Boston University, where she received the Best Thesis Award and was inducted into Phi Beta Kappa.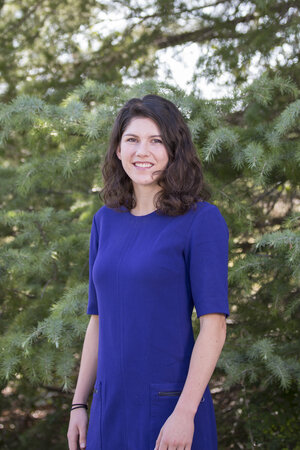 Leah Matchett (Publications and Publicity Lead) is a third year PhD student at Stanford University, where she is also a member of the first cohort of Knight-Hennessy Scholars. She received her Master's of Philosophy in International Relations with Distinction from Oxford in 2018 after two years as a Marshall scholar. She has spent time working at the U.S. Department of State, the Department of Interior, the Harvard Belfer Center, Lawrence Livermore National Laboratory, and the Center for Strategic and International Studies. Her current work focuses on congressional defense policy and the domestic politics of weapons acquisition. You can follow her on twitter at @LeahMatchett1!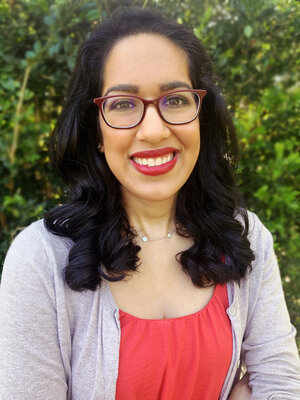 Tara Matchett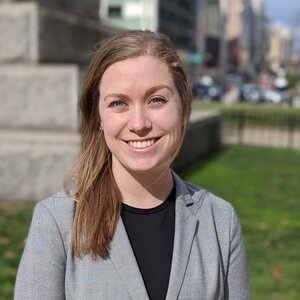 Nina Miller is a PhD student in security studies and international relations in MIT's Department of Political Science. Her research focuses on the intersection of security, technology, and political psychology, including strategic decision-making and autonomous weapons. Nina holds a B.A. (International Honors) in International Relations from the Joint Degree Programme between the College of William & Mary and the University of St Andrews, and graduated summa cum laude with first-class honors. Prior to joining MIT, she worked at the Institute for Security and Technology and the Nuclear Threat Initiative.
Founders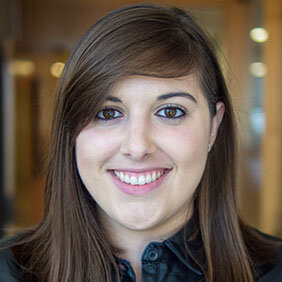 Sara Plana (Co-Founder) is a pre-doctoral fellow at the International Security Program at the Harvard Kennedy School's Belfer Center for Science and International Affairs and PhD candidate in Political Science at MIT. Her research examines proxy warfare, military and armed-group organizational behavior, civil-military relations, and military operations. She graduated with an A.B. in Government from Harvard University. Previously, she worked for the U.S. Department of Defense. Sara co-founded the Future Strategy Forum with Rachel Tecott in Fall 2017. 


Rachel Tecott (Co-Founder) is a PhD Candidate in Political Science at MIT, a member of MIT's Security Studies Program, and a 2020-2021 Predoctoral Fellow at the Institute for Security and Conflict Studies at George Washington University's Elliot School of International Affairs. Rachel's current book project examines U.S. efforts to build militaries in partner states. More broadly, Rachel studies alliance politics, decision-making in conflict, and military operations and strategy. Before MIT, Rachel worked in political risk consulting and studied nuclear proliferation. She holds a BA from Wesleyan University, where she graduated Phi Beta Kappa. Rachel co-founded the Future Strategy Forum with Sara Plana in Fall 2017.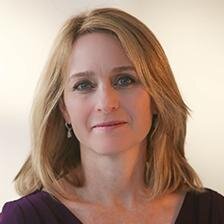 Dr. Kathleen H. Hicks (formerly of CSIS) is the 35th deputy secretary of defense, sworn in on Feb. 9, 2021. Most recently, she served as senior vice president and director of the international security program at the Center for Strategic and International Studies. Previously, she served in varying leadership roles within DOD, including principal deputy undersecretary of defense for policy, leading the development of the 2012 Defense Strategic Guidance.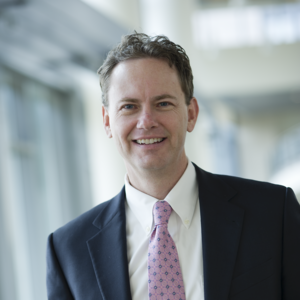 Francis J. Gavin (Henry Kissinger Center) is the Giovanni Agnelli Distinguished Professor and the inaugural director of the Henry A. Kissinger Center for Global Affairs at Johns Hopkins SAIS. In 2013, Gavin was appointed the first Frank Stanton Chair in Nuclear Security Policy Studies and Professor of Political Science at MIT. Before joining MIT, he was the Tom Slick Professor of International Affairs and the Director of the Robert S. Strauss Center for International Security and Law at the University of Texas. From 2005 until 2010, he directed The American Assembly's multiyear, national initiative, The Next Generation Project: U.S. Global Policy and the Future of International Institutions. Gavin's writings include Gold, Dollars, and Power: The Politics of International Monetary Relations, 1958-1971 (University of North Carolina Press, 2004) and Nuclear Statecraft: History and Strategy in America's Atomic Age (Cornell University Press, 2012). He received a PhD and MA in History from the University of Pennsylvania, a Master of Studies in Modern European History from Oxford University, and a BA in Political Science from the University of Chicago. Gavin is an Associate of the Managing the Atom Program at the Belfer Center for Science and International Affairs at Harvard University, Senior Fellow of the Clements Program in History, Strategy, and Statecraft, a Distinguished Scholar at the Robert S. Strauss Center, a Senior Advisor to the Nuclear Proliferation International History Project at the Woodrow Wilson Center, and a life-member of the Council on Foreign Relations.
 
FSF in the News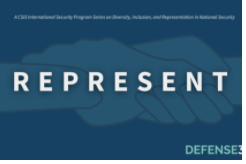 "The Leaky Pipeline," Dr. Naazneen H. Barma, Represent Series, Defense 360°, CSIS, October 27, 2020.











"Mentoring Yourself As A Woman in Academia," Rosella Capella Zielinski, Bridging the Gap, July 2, 2020.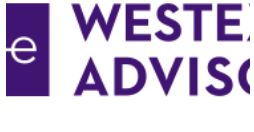 "Michèle Flournoy Keynotes CSIS Future Strategy Forum," Westexec Advisors, June 2, 2020.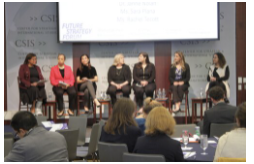 "A Forum for Female Voices in International Security," Leda Zimmerman, MIT News, May 4, 2020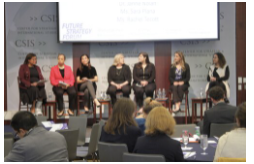 "What We Learned at the Future Strategy Forum," Sara Plana and Rachel Tecott, Bridging the Gap, The Duck of Minerva, June 7, 2018.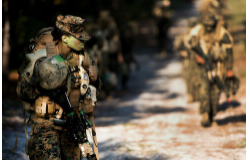 "WOTR Podcast: The Future of Force," Alex Bick, Sara Plana, Alice Friend, Kathleen Hicks, Rachel Tecott, Ryan Evans, and Usha Sahay, War on the Rocks, June 4, 2018.







 
Contact Us
Have questions, or want to know more about how to get involved? We would love to hear from you!

Email: [email protected]
Twitter: @FSFConference