NSRI Keynote by Former German Ambassador to the US, Wolfgang Ischinger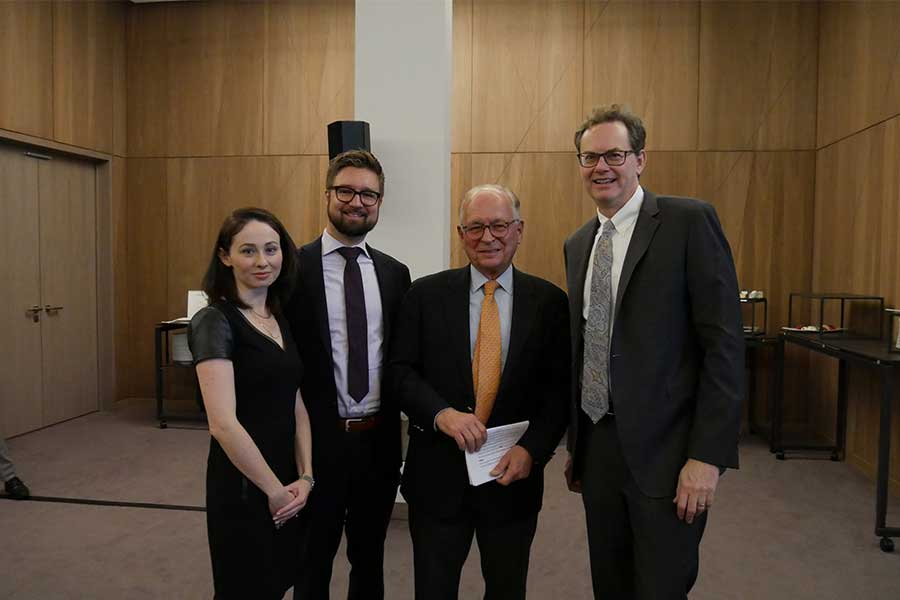 December 12, 2019
Ambassador Wolfgang Ischinger joined nuclear scholars for the opening reception of the NSRI 2019 conference, Rethinking the Nuclear Future: Perspectives from Europe and America to offer a keynote address on nuclear challenges facing policymakers today. As a policy practitioner and negotiator who had been part of the historical change in Europe, Ischinger shed light on the surprising lack of debate about the end of the INF in Europe and ways of interpreting similarities today's post-INF world shares with the conditions of 1972.  
In discussing the lack of political figures similar to those who have historically spearheaded strategic thinking in Europe – such as Helmut Schmidt and Konrad Adenauer – Ischinger addressed the future of strategic thinking in Europe, arguing for a need to induce Europe's strategic culture to confront modern challenges. As part of this effort, he suggests scholars continue to encourage strategic thinking on nuclear issues specifically.
The NSRI Initiative is sponsored by the Carnegie Corporation of New York and the MacArthur Foundation. You can learn more on our Nuclear Studies Research Initiative
page
. Please visit our webpage for recent updates on calls for papers and more information on our upcoming conferences.