World Order after Covid-19 Forum
Day Two: CONVERSATION WITH FORMER U.S. TREASURY SECRETARY LAWRENCE H. SUMMERS
Wednesday, July 1
9:00 a.m. – 9:45 a.m.

Introduction of the Honorable Lawrence H. Summers
John Lipsky, Peter G. Peterson Distinguished Scholar, Henry A. Kissinger Center for Global Affairs; Senior Fellow, Foreign Policy Institute, Johns Hopkins SAIS

Keynote Address
Lawrence H. Summers, President Emeritus and Charles W. Eliot University Professor, Harvard University; 71st U.S. Secretary of the Treasury

Keynote Q & A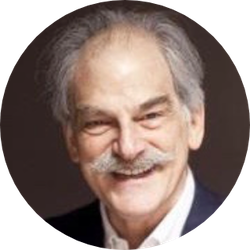 John Lipsky
Peter G. Peterson Distinguished Scholar, Henry A. Kissinger Center for Global Affairs; Senior Fellow, Foreign Policy Institute, Johns Hopkins SAIS
John Lipsky is the Peter G. Peterson Distinguished Scholar at the Henry A. Kissinger Center for Global Affairs of Johns Hopkins University's Paul H. Nitze School of Advanced International Studies (SAIS) in Washington, DC. He also is a Senior Fellow of SAIS's Foreign Policy Institute.
Prior to joining SAIS in January 2012, Mr. Lipsky had served a five-year term as the International Monetary Fund's First Deputy Managing Director. During May-July 2011, Mr. Lipsky was the IMF's Acting Managing Director. Prior to joining the IMF as First Deputy in September 2006, Mr. Lipsky had been Vice-Chairman of the JPMorgan Investment Bank. Previously, he had been JPMorgan's Chief Economist, after having served as Chief Economist and Director of Research for Chase Manhattan Bank. Before joining Chase in January 1997, Mr. Lipsky spent thirteen years at Salomon Brothers – the last five as Chief Economist – following a decade at the IMF.

Mr. Lipsky currently serves as Co-Chair of the Aspen Institute's Program on the World Economy, as Vice Chair of both the National Bureau of Economic Research and of the Center for Global Development. He also is a Director of the Center for Global Development Europe, and of the American Council on Germany, and a member of the Advisory Board of the Stanford Institute for Economic Policy Research (SIEPR). Mr. Lipsky is a Life Member of the Council on Foreign Relations. He received a B.A. in Economics from Wesleyan University, and a Ph.D. in Economics from Stanford University.
---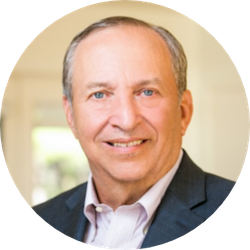 Lawrence H. Summers
President Emeritus and Charles W. Eliot University Professor, Harvard University; 71st U.S. Secretary of the Treasury
Lawrence H. Summers is the Charles W. Eliot University Professor and President Emeritus of Harvard University. During the past two decades, he has served in a series of senior policy positions in Washington, D.C., including the 71st Secretary of the Treasury for President Clinton, Director of the National Economic Council for President Obama and Vice President of Development Economics and Chief Economist of the World Bank. 
He received a bachelor of science degree from the Massachusetts Institute of Technology in 1975 and was awarded a Ph.D. from Harvard in 1982. In 1983, he became one of the youngest individuals in recent history to be named as a tenured member of the Harvard University faculty. In 1987, Mr. Summers became the first social scientist ever to receive the annual Alan T. Waterman Award of the National Science Foundation (NSF), and in 1993 he was awarded the John Bates Clark Medal, given every two years to the outstanding American economist under the age of 40. 

He is currently the Charles W. Eliot University Professor at Harvard University and the Weil Director of the Mossa-var-Rahmani Center for Business & Government at Harvard's Kennedy School. He and his wife Elisa New, a professor of English at Harvard, reside in Brookline with their six children.