World Order after Covid-19 Forum
Grand Strategy and Great-Power Relations after COVID-19

Wednesday, July 1
11:30 a.m. – 12:45 p.m. (EDT)


PANELISTS
Peter Feaver
Professor of Political Science and Public Policy, Duke University 

William J. Inboden
Executive Director and William Powers, Jr. Chair, Clements Center for National Security; Associate Professor of Public Affairs, The University of Texas at Austin

Elizabeth C. Economy
C. V. Starr Senior Fellow and Director for Asia Studies, Council on Foreign Relations 

Admiral Gary Roughead, Chair
Robert and Marion Oster Distinguished Military Fellow, Hoover Institution, Stanford University; Trustee of Johns Hopkins University and member of the Board of Managers of the Applied Physics Laboratory 

Thomas Wright
Director, Center on the United States and Europe; Senior Fellow, Foreign Policy, Project on International Order and Strategy, Brookings Institution 


PARTICIPANT BIOS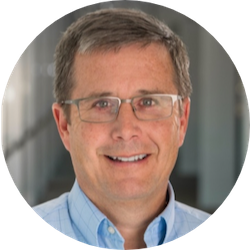 Peter Feaver
Professor of Political Science and Public Policy, Duke University 
Peter D. Feaver (Ph.D., Harvard, 1990) is a Professor of Political Science and Public Policy at Duke University.  He is Director of the Duke Program in American Grand Strategy. Feaver is author of Armed Servants: Agency, Oversight, and Civil-Military Relations (Harvard Press, 2003) and of Guarding the Guardians: Civilian Control of Nuclear Weapons in the United States (Cornell University Press, 1992).
He is co-author: with Christopher Gelpi and Jason Reifler, of Paying the Human Costs of War (Princeton Press, 2009); with Susan Wasiolek and Anne Crossman, of Getting the Best Out of College (Ten Speed Press, 2008, 2nd edition 2012); and with Christopher Gelpi, of Choosing Your Battles: American Civil-Military Relations and the Use of Force (Princeton Press, 2004). He is co-editor, with Richard H. Kohn, of Soldiers and Civilians: The Civil-Military Gap and American National Security (MIT Press, 2001).  He has published numerous other monographs, scholarly articles, book chapters, and policy pieces on grand strategy, American foreign policy, public opinion, nuclear proliferation, civil-military relations, and cybersecurity. 

From June 2005 to July 2007, Feaver served as Special Advisor for Strategic Planning and Institutional Reform on the National Security Council Staff at the White House where his responsibilities included the national security strategy, regional strategy reviews, and other political-military issues. In 1993-94, Feaver served as Director for Defense Policy and Arms Control on the National Security Council at the White House where his responsibilities included the national security strategy review, counterproliferation policy, regional nuclear arms control, and other defense policy issues.  He is a member of the Aspen Strategy Group, blogs at "Elephants in the Room" at ForeignPolicy.com, and is a Contributing Editor to Foreign Policy magazine. 
---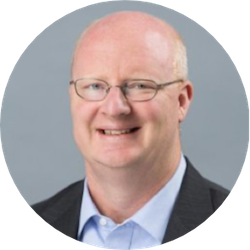 William J. Inboden
Executive Director and William Powers, Jr. Chair, Clements Center for National Security; Associate Professor of Public Affairs, The University of Texas at Austin
William Inboden is Executive Director and William Powers, Jr. Chair at the William P. Clements, Jr. Center for National Security at the University of Texas-Austin.  He also serves as Associate Professor at the LBJ School of Public Affairs, Distinguished Scholar at the Robert S. Strauss Center for International Security and Law, and Editor-in-Chief of the Texas National Security Review.
Inboden's other current roles include Associate with the National Intelligence Council, Member of the CIA's Historical Review Panel, Member of the State Department's Historical Advisory Council, and Non-Resident Fellow with the German Marshall Fund of the United States.  Previously he served as Senior Director for Strategic Planning on the National Security Council at the White House, where he worked on a range of foreign policy issues including the National Security Strategy, strategic forecasting, democracy and governance, contingency planning, counter-radicalization, and multilateral institutions and initiatives. Inboden also worked at the Department of State as a Member of the Policy Planning Staff and a Special Advisor in the Office of International Religious Freedom, and has worked as a staff member in both the United States Senate and the House of Representatives.

Inboden has also served as Senior Vice President of the London-based Legatum Institute, and as a Civitas Fellow at the American Enterprise Institute. He is a life member of the Council on Foreign Relations, a contributing editor to Foreign Policy magazine, and his commentary has appeared in numerous outlets including the Wall Street Journal, New York Times, Washington Post, Los Angeles Times, USA Today, Politico, Weekly Standard, NPR, CNN, BBC, and Sky News.  He has lectured widely in academic and policy settings, testified before the U.S. House Armed Services Committee, and received numerous research and professional development fellowships. Inboden is the author of Religion and American Foreign Policy, 1945-1960: The Soul of Containment (Cambridge University Press), co-editor of The Last Card: Inside George W. Bush's Decision to Surge in Iraq (Cornell University Press), and has published numerous articles and book chapters on national security, American foreign policy, and American history. Professor Inboden has received multiple teaching awards including recognition as a "Texas 10" by the Texas Exes Alumni Association, and his classes Presidential Decision-making in National Security and Ethics & International Relations have been selected in recent years as the "Best Class in the LBJ School" and "Class Most Likely to Challenge Your Assumptions."  His current research includes a book on the Reagan Administration's national security strategy and policy, titled The Peacemaker: The Reagan Presidency from War to Peace.  Inboden received his Ph.D. and M.A. degrees in history from Yale University, and his A.B. in history from Stanford University.
---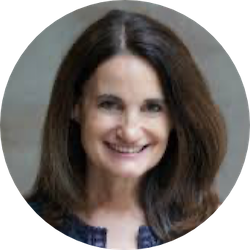 Elizabeth C. Economy
C. V. Starr Senior Fellow and Director for Asia Studies, Council on Foreign Relations 
Elizabeth Economy is C. V. Starr senior fellow and director for Asia studies at the Council on Foreign Relations and a distinguished visiting fellow at Stanford University's Hoover Institution. She is an acclaimed author and expert on Chinese domestic and foreign policy, writing on topics ranging from China's environmental challenges to its role in global governance.
In June 2018, Dr. Economy was named one of the "10 Names That Matter on China Policy" by Politico Magazine.   

Her most recent book, The Third Revolution: Xi Jinping and the New Chinese State, (Oxford University Press, 2018) analyzes the contradictory nature of reform under President Xi Jinping. She is also the author of By All Means Necessary: How China's Resource Quest is Changing the World (Oxford University Press, 2014) with Michael Levi, and The River Runs Black: The Environmental Challenge to China's Future (Cornell University Press, 2004; 2nd edition, 2010; Japanese edition, 2005; Chinese edition, 2011). The River Runs Black was named one of the top fifty sustainability books in 2008 by the University of Cambridge, won the 2005 International Convention on Asia Scholars award for the best social science book published on Asia, and was listed as one of the top ten books of 2004 by the Globalist, as well as one of the best business books of 2010 by Booz Allen Hamilton's strategy+business magazine. Economy also coedited China Joins the World: Progress and Prospects (Council on Foreign Relations Press, with Michel Oksenberg, 1999) and The Internationalization of Environmental Protection (Cambridge University Press, with Miranda Schreurs, 1997).  

She has published articles in foreign policy and scholarly journals including Foreign Affairs, Foreign Policy, and Harvard Business Review,  and op-eds in the New York Times, Wall Street Journal, and Washington Post, among others. Dr. Economy is a frequent guest on nationally broadcast television and radio programs, has testified before Congress on numerous occasions, and regularly consults for U.S. government agencies and companies. She writes about topics involving China on CFR's Asia program blog, Asia Unbound, which is syndicated by Forbes.com.  

Dr. Economy serves on the board of managers of Swarthmore College and the board of trustees of the Asia Foundation and the National Committee on U.S.-China Relations. She has also served on the advisory council of Network 20/20 and the science advisory council of the Stockholm Environment Forum. Previously, she was a member of the Global Agenda Council on the United States at the World Economic Forum (WEF) from 2014 to 2016 and served as a member and then vice chair of WEF's Global Agenda Council on the Future of China from 2008 to 2014. Dr. Economy has also served on the board of the China-U.S. Center for Sustainable Development. She has taught undergraduate and graduate-level courses at Columbia University, Johns Hopkins University's Nitze School of Advanced International Studies, and the University of Washington's Jackson School of International Studies.  

Dr. Economy received her BA with honors from Swarthmore College, her AM from Stanford University, and her PhD from the University of Michigan. In 2008, she received an honorary doctor of laws degree from Vermont Law School. She lives in New York City with her husband and three children.  
---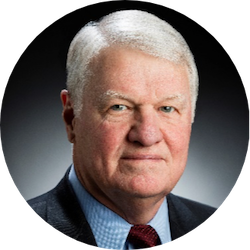 Gary Roughead
Robert and Marion Oster Distinguished Military Fellow, Hoover Institution, Stanford University; Trustee of Johns Hopkins University and member of the Board of Managers of the Applied Physics Laboratory
Admiral Gary Roughead (retired) is a graduate of the U.S. Naval Academy whose naval career culminated in serving as the Chief of Naval Operations, the senior officer in the U.S. Navy.
In that role he was a member of the U.S. Joint Chiefs of Staff. In his career he held six operational commands and is one of only two officers in the history of the Navy to have commanded both the U.S. Atlantic and Pacific Fleets.
Ashore he served as the Commandant, U.S. Naval Academy where he led the strategic planning effort that underpinned the Academy's first capital campaign and he was the Navy's Chief of Legislative Affairs responsible for the Department of the Navy's interaction with Congress. Admiral Roughead was also the Deputy Commander, U.S. Pacific Command during the massive relief effort following the 2004 tsunami in South and Southeast Asia.
Admiral Gary Roughead serves on the boards of directors of the Northrop Grumman Corporation, Maersk Line, Limited, and the Marinette Marine Corporation. He is a Trustee of Dodge and Cox Funds, a Trustee of the Johns Hopkins University, and serves on the Board of Managers of the Johns Hopkins University Applied Physics Laboratory.
In addition to his board responsibilities he is the Robert and Marion Oster Distinguished Military Fellow at the Hoover Institution at Stanford University and advises companies in the defense and medical sectors and the University of Haifa Maritime Center. He recently co-chaired a Congressionally appointed commission that reviewed the current administration's National Defense Strategy and he remains active in non-governmental policy discussions with China, Japan, Canada, and Mexico.
---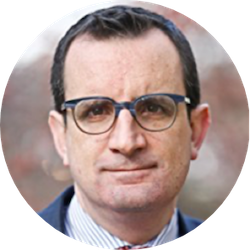 Thomas Wright
Director, Center on the United States and Europe; Senior Fellow, Foreign Policy, Project on International Order and Strategy, Brookings Institution 
Thomas Wright is the director of the Center on the United States and Europe and a senior fellow in the Project on International Order and Strategy at the Brookings Institution. He is also a contributing writer for The Atlantic and a nonresident fellow at the Lowy Institute for International Policy.
He is the author of All Measures Short of War: The Contest For the 21st Century and the Future of American Power which was published by Yale University Press in May 2017. Wright works on great power competition, Brexit and the future of the EU, economic interdependence, Donald Trump's worldview, and U.S. foreign policy. 

Wright has a doctorate from Georgetown University, a Master of Philosophy from Cambridge University, and a bachelor's and master's from University College Dublin. He has also held a pre-doctoral fellowship at Harvard University's Belfer Center for Science and International Affairs and a post-doctoral fellowship at Princeton University. He was previously executive director of studies at the Chicago Council on Global Affairs and a lecturer at the University of Chicago's Harris School for Public Policy.