World Order after Covid-19 Forum
American Statecraft and the Post-COVID World

Wednesday, July 1
1:00 p.m. – 2:15 p.m. (EDT)


PANELISTS
Eliot A. Cohen, Chair
Dean & Robert E. Osgood Professor of Strategic Studies, Johns Hopkins SAIS  

Kathleen Hicks
Senior Vice President, Henry A. Kissinger Chair; Director of the International Security Program, Center for Strategic and International Studies 

Kori Schake
Director, Foreign and Defense Policy Studies, American Enterprise Institute  

James B. Steinberg
University Professor, Social Science, International Affairs, and Law, Syracuse University 

Jake Sullivan
Nonresident Senior Fellow, Geoeconomics and Strategy, Carnegie Endowment for International Peace; Martin R. Flug visiting lecturer in law, Yale Law School 


PARTICIPANT BIOS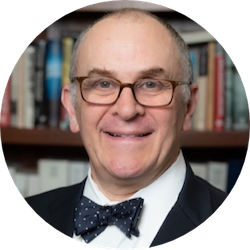 Eliot A. Cohen
Dean & Robert E. Osgood Professor of Strategic Studies, Johns Hopkins SAIS  
In July 2019, Eliot A. Cohen was appointed the ninth dean of the Johns Hopkins School of Advanced International Studies (SAIS). Cohen has been a respected member of the school's faculty since his appointment as the Robert E. Osgood Professor of Strategic Studies in 1990.
Over the years Cohen has held several leadership roles at the school including directing the strategic studies program, founding and directing the Philip Merrill Center for Strategic Studies, and serving as the Executive Vice Dean this past year. He has twice won the school's Excellence in Teaching Award and has extensive experience in executive education, including serving as an adjunct professor at the US Army War College. 

Cohen is a 1977 graduate of Harvard College and earned his PhD in political science from the university in 1982. From 1982 to 1985 he was Assistant Professor of Government at Harvard, and Assistant Dean of Harvard College. In 1985 he became a member of the Strategy Department of the United States Naval War College. In February 1990 he joined the Policy Planning Staff of the Office of the Secretary of Defense, and in July of that year he was appointed Professor of Strategic Studies at Johns Hopkins SAIS. 

From April 2007 through January 2009 he served as Counselor of the Department of State. A principal officer of the Department, he had special responsibility for advising the Secretary on Iraq, Afghanistan, Iran, Pakistan, and Russia, as well as general strategic issues. He represented the Department of State in interagency coordination with senior National Security Council staff, Department of Defense, and intelligence community officials on a number of issues, including the Syrian/North Korean reactor crisis of 2007. 

Eliot Cohen is the author of The Big Stick: The Limits of Soft Power and the Necessity of Military Force (2017), Conquered into Liberty: Two Centuries of Battles along the Great Warpath that made the American Way of War (2011), Supreme Command:  Soldiers, Statesmen, and Leadership in Wartime (2002). His other books are Commandos and Politicians (1978) and Citizens and Soldiers (1985). He is, as well, co-author of Military Misfortunes: The Anatomy of Failure in War (1990), Revolution in Warfare? Air Power in the Persian Gulf (1995), and Knives, Tanks, and Missiles: Israel's Security Revolution (1998), and co-editor of Strategy in the Contemporary World (2002) and War over Kosovo (2001). From 1991 to 1993 he directed and edited the official study of air power in the 1991 war with Iraq. For his leadership of The Gulf War Air Power Survey, which included eleven book-length reports, he received the Air Force's decoration for exceptional civilian service. His articles have appeared in numerous scholarly and popular journals, he publishes often in national newspapers such as the Washington Post, Wall Street Journal, and New York Times and is a contributing editor at The Atlantic. 

In 1982 he was commissioned as a military intelligence officer in the United States Army Reserve. In the past he has served as a member of the Defense Policy Advisory Board and the National Security Advisory Panel of the National Intelligence Council, and of the Council of the International Institute for Strategic Studies, and of the Committee on Studies of the Council on Foreign Relations. He is an Adjunct Senior Fellow at the Center for a New American Security. 
---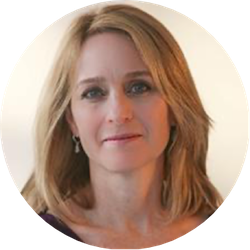 Kathleen Hicks
Senior Vice President, Henry A. Kissinger Chair; Director of the International Security Program, Center for Strategic and International Studies 
Kathleen H. Hicks is senior vice president, Henry A. Kissinger Chair, and director of the International Security Program at the Center for Strategic and International Studies. She leads a bipartisan team of over 50 resident staff and an extensive network of non-resident affiliates dedicated to providing independent strategic insights and policy solutions that shape national security.
Dr. Hicks is concurrently the Donald Marron Scholar at the Kissinger Center for Global Affairs, Johns Hopkins School of Advanced International Studies. She is also a member of the board of trustees for the Aerospace Corporation and the board of directors for the U.S. Naval Institute, in addition to serving on several advisory boards. Dr. Hicks has an extensive national security background, including as a Senate-confirmed leader on policy matters in the Pentagon and an appointed member of two national commissions on defense and security matters. She has received distinguished service awards from three Secretaries of Defense and a Chairman of the Joint Chiefs of Staff, the DOD Senior Professional Women's Association Excellence in Leadership Award, and the 2018 Walter Beach Award from the National Capital Area Political Science Association. She holds a Ph.D. in political science from the Massachusetts Institute of Technology, a master's degree from the University of Maryland, and an A.B. magna cum laude from Mount Holyoke College. 
---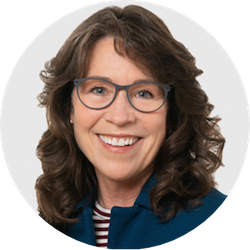 Kori Schake
Director, Foreign and Defense Policy Studies, American Enterprise Institute  
Kori Schake is the director of foreign and defense policy studies at the American Enterprise Institute (AEI). 

Before joining AEI, Dr. Schake was the deputy director-general of the International Institute for Strategic Studies in London.
She has had a distinguished career in government, working at the US State Department, the US Department of Defense, and the National Security Council at the White House. She has also taught at Stanford, West Point, Johns Hopkins University's School of Advanced International Studies, National Defense University, and the University of Maryland. 

Dr. Schake is the author of five books, among them America vs the West: Can the Liberal World Order Be Preserved? (Penguin Random House Australia, Lowy Institute, 2018); Safe Passage: The Transition from British to American Hegemony (Harvard University Press, 2017); State of Disrepair: Fixing the Culture and Practices of the State Department (Hoover Institution Press, 2012); and Managing American Hegemony: Essays on Power in a Time of Dominance (Hoover Institution Press, 2009). 

She is also the coeditor, along with former Secretary of Defense Jim Mattis, of Warriors & Citizens: American Views of Our Military (Hoover Institution Press, 2016). 

Dr. Schake has been widely published in policy journals and the popular press, including in CNN.com, Foreign Affairs, Politico, The New York Times, The Wall Street Journal, and The Washington Post. She is a contributing writer at The Atlantic and War on the Rocks. 

Dr. Schake has a PhD and MA in government and politics from the University of Maryland, as well as an MPM from the University of Maryland School of Public Policy. Her BA in international relations is from Stanford University.
---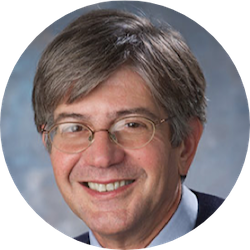 James B. Steinberg
University Professor, Social Science, International Affairs, and Law, Syracuse University 
James B. Steinberg is University Professor of Social Science, International Affairs and Law at Syracuse University and previously served as Dean of the Maxwell School, from July 2011 until June 2016 and Dean of Lyndon B. Johnson School of Public Affairs, University of Texas from 2005-2009. 
His government service includes Deputy Secretary of State (2009-2011), Deputy National Security Advisor (1996-2000) and Director of the State Department Policy Planning Staff (1994-1996). 

Recent publications include "What Went Wrong? US-China Relations from Tienanmen to Trump", Texas National Security Review, Volume 3, Issue 1 (Fall 2019/Winter 2020); "The Good Friday Agreement: Ending War and Ending Conflict in Northern Ireland" Texas National Security Review (May 2019);  "China-Russia Cooperation: How Should the US Respond" in Richard J. Ellings and Robert Sutter, eds. Axis of Authoritarians,  National Bureau of Asian Research 2018; "US versus China: A Technology Cold War" Nikkei Asian Review, March 19, 2019; a "A Glass Half Full? Rebalance, Reassurance and Resolve in the US-China Relationship (Brookings Institution Press, 2017) and "Strategic Reassurance and Resolve: US-China Relations in the 21st Century" (Princeton University Press, 2014) (both with Michael O'Hanlon).  
---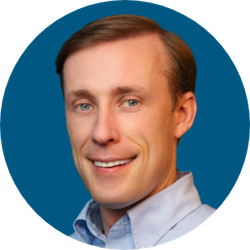 Jake Sullivan
Nonresident Senior Fellow, Geoeconomics and Strategy, Carnegie Endowment for International Peace; Martin R. Flug visiting lecturer in law, Yale Law School  
Jake Sullivan is a nonresident senior fellow at Carnegie Endowment for International Peace's Geoeconomics and Strategy Program and a Magro Family Distinguished Fellow at Dartmouth College. 
Sullivan served in the Obama administration as national security adviser to Vice President Joe Biden and director of policy planning at the U.S. Department of State, as well as deputy chief of staff to Secretary of State Hillary Clinton. He was the senior policy adviser on Secretary Clinton's 2016 presidential campaign. 

Sullivan has also been a senior policy adviser and chief counsel to Senator Amy Klobuchar from his home state of Minnesota.  He clerked for Judge Stephen Breyer of the Supreme Court of the United States and Judge Guido Calabresi of the U.S. Court of Appeals for the Second Circuit. 

Sullivan holds both undergraduate and law degrees from Yale and a master's degree from Oxford.