World Order after Covid-19 Forum
Global Public Health, Ethics, Food Security, and Transnational Mitigation Strategies
Tuesday, June 30 
1:45 p.m. - 3:00 p.m. (EDT)

PANELISTS
Jessica Fanzo
Bloomberg Distinguished Professor, Johns Hopkins University

Jeffrey Kahn
Andreas C. Dracopoulos Director, Johns Hopkins Berman Institute of Bioethics

Anna Mastroianni
Professor of Law, University of Washington  

Sridhar Venkatapuram
Director, Global Health Education & Training, King's College Global Health Institute  

Tom Inglesby
Director of the Center for Health Security & Professor, Johns Hopkins Bloomberg School of Public Health

Lainie Rutkow
Professor, Johns Hopkins Bloomberg School of Public Health

Alexandre White, Chair
Assistant Professor of Sociology and History of Medicine, Johns Hopkins University


PARTICIPANT BIOS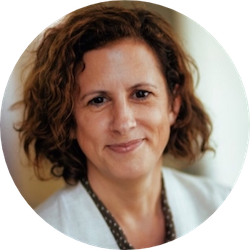 Jessica Fanzo
Bloomberg Distinguished Professor, Johns Hopkins University 
Jessica Fanzo, PhD is the Bloomberg Distinguished Professor of Global Food Policy and Ethics at the Berman Institute of Bioethics, the Bloomberg School of Public Health, and the Nitze School of Advanced International Studies (SAIS) at the Johns Hopkins University in the USA. She also serves as the Director of Hopkins' Global Food Policy and Ethics Program.
From 2017 to 2019, Jessica served as the Co-Chair of the Global Nutrition Report and the UN High Level Panel of Experts on Food Systems and Nutrition.
Before coming to Hopkins, she has also held positions at Columbia University, the Earth Institute, Food and Agriculture Organization of the United Nations, the World Food Programme, Bioversity International, and the Millennium Development Goal Centre at the World Agroforestry Center in Kenya. She was the first laureate of the Carasso Foundation's Sustainable Diets Prize in 2012 for her research on sustainable food and diets for long-term human health. 
Jessica has worked as an advisor for various organizations and governments including DFAT, the Global Alliance for Improved Nutrition (GAIN), the International Food Policy Research Institute (IFPRI), PATH, the Scaling Up Nutrition movement (SUN), the UN Standing Committee on Nutrition (UNSCN), USAID, the World Bank, and the World Health Organization (WHO). 
With twenty years of research and program experience working in the field in sub-Saharan Africa, South and East Asia, her area of expertise focuses on the impact of transitioning food systems on healthy, environmentally sustainable and equitable diets, and more broadly on the livelihoods of people living in resource-constrained places. 
Jessica has a PhD in Nutrition from the University of Arizona and completed a Stephen I. Morse postdoctoral fellowship in Immunology in the Department of Molecular Medicine at Columbia University. 
---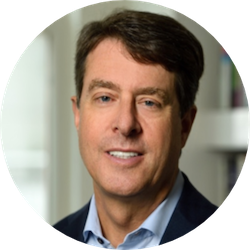 Jeffrey Kahn
Andreas C. Dracopoulos Director, Johns Hopkins Berman Institute of Bioethics
Jeffrey Kahn, PhD, MPH, is the Andreas C. Dracopoulos Director of the Johns Hopkins Berman Institute of Bioethics, a position he assumed in July 2016. Since 2011, he has been the inaugural Robert Henry Levi and Ryda Hecht Levi Professor of Bioethics and Public Policy.  He is also Professor in the Dept. of Health Policy and Management of the Johns Hopkins Bloomberg School of Public Health. 
He works across a variety of areas of bioethics, exploring the intersection of ethics and health/science policy, including human and animal research ethics, public health, and ethical issues in emerging biomedical technologies. 

Prof. Kahn has served on numerous state and federal advisory panels. He is currently chair of National Academies of Sciences, Engineering, and Medicine's Board on Health Sciences Policy, and a member of the National Academy of Medicine Council, and previously chaired its committee on the Use of Chimpanzees in Biomedical and Behavioral Research (2011); the committee on Ethics Principles and Guidelines for Health Standards for Long Duration and Exploration Spaceflights (2014); and committee on the Ethical, Social, and Policy Considerations of Mitochondrial Replacement Techniques (2016).  He also formerly served as a member of the National Institutes of Health (NIH) Recombinant DNA Advisory Committee. 

In addition to committee leadership and membership, Prof. Kahn is an elected member of the National Academy of Medicine and an elected Fellow of The Hastings Center.  He was also the founding president of the Association of Bioethics Program Directors, an office he held from 2006-2010. 

Prof. Kahn has published four books and over 130 scholarly and research articles.  He speaks widely across the U.S. and around the world on a range of bioethics topics, in addition to frequent media outreach.  From 1998-2002 he wrote the bi-weekly column Ethics Matters on CNN.com. Prior to joining the faculty at Johns Hopkins, Prof. Kahn was Director of the Center for Bioethics at the University of Minnesota. 
---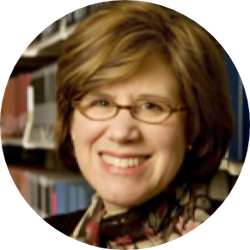 Anna Mastroianni
Professor of Law, University of Washington  
Anna Mastroianni, JD, MPH, is Professor of Law at the University of Washington School of Law and Associate Director of the university's Institute for Public Health Genetics. She holds additional faculty appointments in the UW's School of Public Health and School of Medicine and is Affiliate Faculty at the Treuman Katz Center for Pediatric Bioethics at Seattle Children's Hospital and Research Institute.
Before joining the UW faculty, she worked as a practicing health care attorney and served in a number of legal and governmental policy positions in Washington, D.C. Her scholarly work examines the intersection of law, bioethics, public health, and health policy, with special emphasis on the legal and ethical challenges arising in research with pregnant women, the use of genetic technologies in public health, reproductive rights, and family building through assisted reproductive technologies. 

Professor Mastroianni is an elected Fellow of the American Association for the Advancement of Science, recognized for her contributions to health policy, law, and bioethics. She serves on consensus, advisory, and oversight committees, both nationally and internationally. For the National Academies of Sciences, Engineering and Medicine, that work has included examining:  ethics and policy for oversight of social sciences research, policies for the National Immunization Program's research procedures and data sharing, ethical and policy issues in the introduction of mitochondria replacement techniques, and ethics of health standards for long-duration space flight. She has served as a member of the National Institutes of Health Recombinant DNA Advisory Committee and as Trustee of the Population Council. She is a current member of the Standing Committee on Aerospace Medicine and the Medicine of Extreme Environments, and since 2014 has chaired the Wellcome Trust (UK) Medical Humanities & Social Science Selection Panel. 
---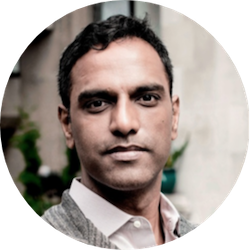 Sridhar Venkatapuram
Director, Global Health Education & Training, King's College Global Health Institute 
Sridhar Venkatapuram is an academic-practitioner of public/global health ethics and justice. His current research includes the following topics: the place of health in theories of social/global justice, with a primary focus on the capabilities approach; the philosophical construction of a moral/human right to health; global justice and health inequalities; the ethics of addressing social determinants of health and social gradient in health; philosophy and ethics of health economics; and philosophy and ethics of epidemiology and evidence-based health policies.
He has been at the forefront of health ethics and global health for over 25 years. He was awarded an honours distinction at Brown University for his undergraduate international relations dissertation on HIV/AIDS and human rights in the early 1990s well before HIV/AIDS was recognized widely as a global health and development issue; he was a pioneer of the health and human rights movement as the first researcher at Human Rights Watch to examine HIV/AIDS and related issues directly as human rights concerns; and at the age of 25 he was supported by the Ford Foundation to provide human rights training to the first cohort of Indian HIV/AIDS organizations. At Harvard, he worked with the late Arjun Sengupta, UN Independent Expert on the Right to Development, in conceptualizing its philosophical and ethical framework.
He has worked as a consultant for organizations including the Open Society Foundations, the Population Council, Doctors of the World-USA, the Health Foundation (UK), and the World Health Organization. He has training in a range of disciplines including international relations (Brown), public health (Harvard), sociology (Cambridge) and political philosophy (Cambridge). Sridhar has won numerous awards, scholarships, fellowships, and grants including exceptional cases where awards have been doubled.
---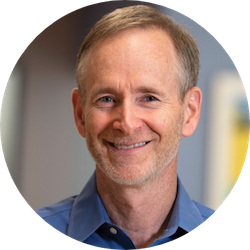 Tom Inglesby
Director of the Center for Health Security & Professor, Johns Hopkins Bloomberg School of Public Health
Tom Inglesby is the Director of the Center for Health Security of the Johns Hopkins Bloomberg School of Public Health. The Center for Health Security is dedicated to protecting people's health from the consequences of epidemics and disasters. Dr. Inglesby is also a Professor in the Department of Environmental Health and Engineering in the Johns Hopkins Bloomberg School of Public Health, with a Joint Appointment in the Johns Hopkins School of Medicine. 
Dr. Inglesby's work is internationally recognized in the fields of public health preparedness, pandemic and emerging infectious disease, and prevention of and response to biological threats. He was Chair of the Board of Scientific Counselors, Office of Public Health Preparedness and Response, US Centers for Disease Control and Prevention (CDC) from 2010-2019. He served as Chair of the National Advisory Council of the Robert Wood Johnson Foundation's National Health Security Preparedness Index. He was a member of the CDC Director's External Laboratory Safety Workgroup, which examined biosafety practices of the CDC, the National Institutes of Health (NIH), and the Food and Drug Administration (FDA) following high-profile laboratory incidents in federal agencies. He was on the 2016 Working Group assessing US biosecurity on behalf of the President's Council of Advisors on Science and Technology (PCAST). He has served on committees of the Defense Science Board, the National Academies of Sciences, and the Institute of Medicine, and in an advisory capacity to NIH, BARDA, DHS, and DARPA. 

Dr. Inglesby has authored or co-authored more than 140 publications, including peer-reviewed research, reports, and commentaries on issues related to health security, preparedness for epidemics, biological threats, and disasters. He is Editor-in-Chief of the peer-reviewed journal Health Security, which he helped establish in 2003. He was a principal editor of the JAMA book Bioterrorism: Guidelines for Medical and Public Health Management. 

Dr. Inglesby completed his internal medicine and infectious diseases training at Johns Hopkins University School of Medicine, where he also served as Assistant Chief of Service in 1996-97. Dr. Inglesby received his MD from Columbia University College of Physicians and Surgeons and his BA from Georgetown University. He sees patients in a weekly infectious disease clinic. 
---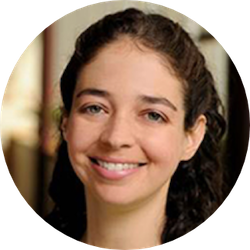 Lainie Rutkow
Professor, Johns Hopkins Bloomberg School of Public Health
Lainie Rutkow is a Professor of Health Policy and Management at the Johns Hopkins Bloomberg School of Public Health, with joint appointments in the Bloomberg School's Department of Health, Behavior and Society and the School of Medicine's Department of Emergency Medicine. 
A leading empirical public health law scholar, Dr. Rutkow uses legal, qualitative, and quantitative methods to determine how law influences public health outcomes in areas including emergency preparedness, opioid use, and food and beverage consumption.
For over 15 years, Dr. Rutkow has worked at the intersection of public policy, law, and health. She is particularly interested in sub-national natural experiments involving public health laws, and has led seminal evaluations of U.S. states' legal efforts to promote emergency preparedness, address opioid use disorders, and mitigate childhood obesity. She has published over 120 articles on these and related topics. Her work has been supported by the National Institutes of Health, National Science Foundation, Centers for Disease Control and Prevention, Robert Wood Johnson Foundation, and American Heart Association. Dr. Rutkow was the inaugural visiting scholar with the Centers for Disease Control and Prevention's Public Health Law Program. 
Dr. Rutkow earned a BA in comparative literature and history of science and medicine from Yale University. She holds a J.D. from New York University School of Law, and an MPH and PhD, in health policy, from the Johns Hopkins Bloomberg School of Public Health. She is a member of the bar in New York. 
---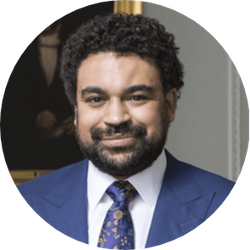 Alexandre White
Assistant Professor of Sociology and History of Medicine, Johns Hopkins University 
Alexandre White is Assistant Professor of Sociology at Johns Hopkins University. Dr. White joined the Johns Hopkins Faculty in 2019 after completing a Provost's Post-Doctoral Fellowship. He earned his B.A. in Black Studies from Amherst College, his MSc. in Sociology from the London School of Economics and Political Science and a PhD  in Sociology from Boston University.
He is also jointly affiliated with the Department of the History of Medicine as an Assistant Professor in the School of Medicine and is Associate Director for the Center For Medical Humanities and Social Medicine. 

Dr. White's work examines the social effects of infectious epidemic outbreaks in both historical and contemporary settings as well as the global mechanisms that produce responses to outbreak. His book project, Epidemic Colonialism: A Social History of International Disease Response, explores the historical roots of international responses to epidemic threats. This book will examine how certain epidemic outbreaks become "global threats", that is, diseases that become the focus of international regulations and organized responses while others do not. To answer this question, this work draws upon archival data collected at the World Health Organization (WHO) archives in Geneva, the Western Cape Archives in Cape Town, the British Library, British National Archives, the Wellcome Library Archives in London, and twelve qualitative interviews with senior global health actors in order to analyze five cases when disease threats were prioritized internationally as well as how these constructions patterned responses to outbreaks.  

Dr. White's published work in the field has demonstrated how differences in the perceived threat of deadly diseases have provoked anomalous responses to outbreaks. Global Risks, Divergent Pandemics: Contrasting Responses To Bubonic Plague And Smallpox In 1901 Cape Town,  in Social Science History explores two simultaneous epidemics that, despite similar pathologies, prompted significantly varying responses from public health actors in 1901 Cape Town: the bubonic plague and smallpox. His work in fields beyond medical sociology has primarily explored questions of racial subjectivities, anti-colonial revolution and uprising and structures of colonial domination and resistance.