Our New Home at 555 Pennsylvania Avenue NW
In fall 2023, Johns Hopkins University's School of Advanced International Studies (SAIS) will welcome students to our new home at 555 Pennsylvania Avenue NW. This state-of-the-art facility—located minutes from the United States Capitol, White House, Treasury Department, Department of Justice, Department of Energy, and National Mall—boasts 420,000 square feet of space.
The building is also conveniently located in walking distance to three Metro stations as well as Amtrak and the MARC train services at Union Station. Designed to foster community and collaboration, 555 Penn includes 38 high-tech classrooms, a 375-seat theatre, numerous areas of group and individual study space, lounges, and several roof terraces, with stunning views of Pennsylvania Avenue and the Capitol grounds.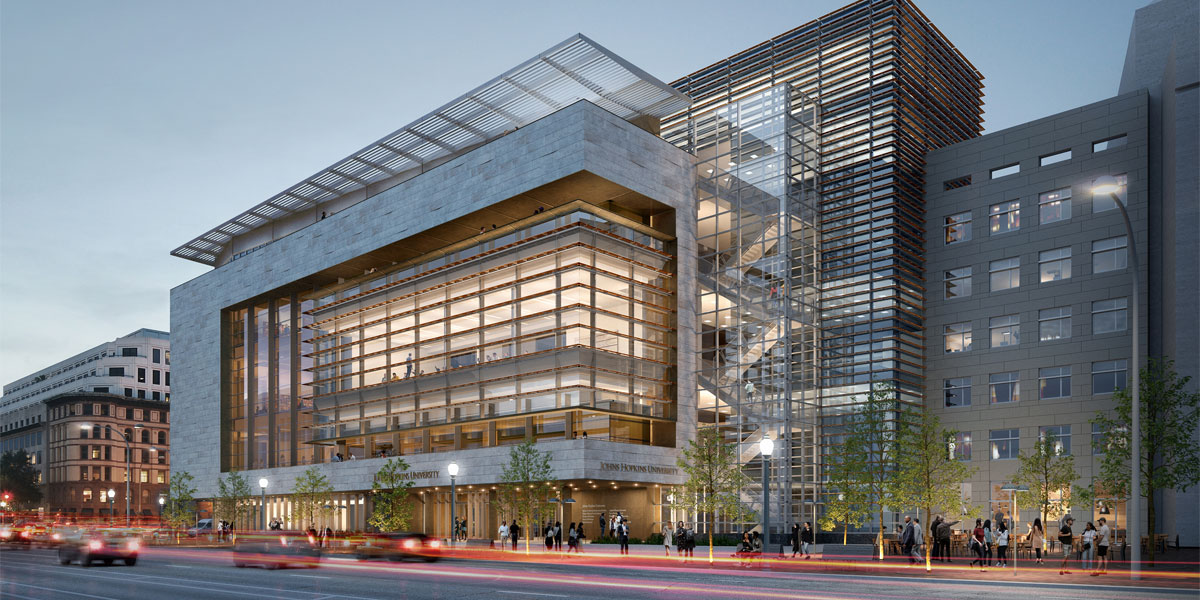 555 Penn will bring all of the school's Washington, DC-based students, faculty, and staff under one roof. The new building will not only be a new home for SAIS, but host other divisions of the university, providing unprecedented opportunities for interdisciplinary collaboration with students and renowned faculty from across Johns Hopkins University and world of public policy.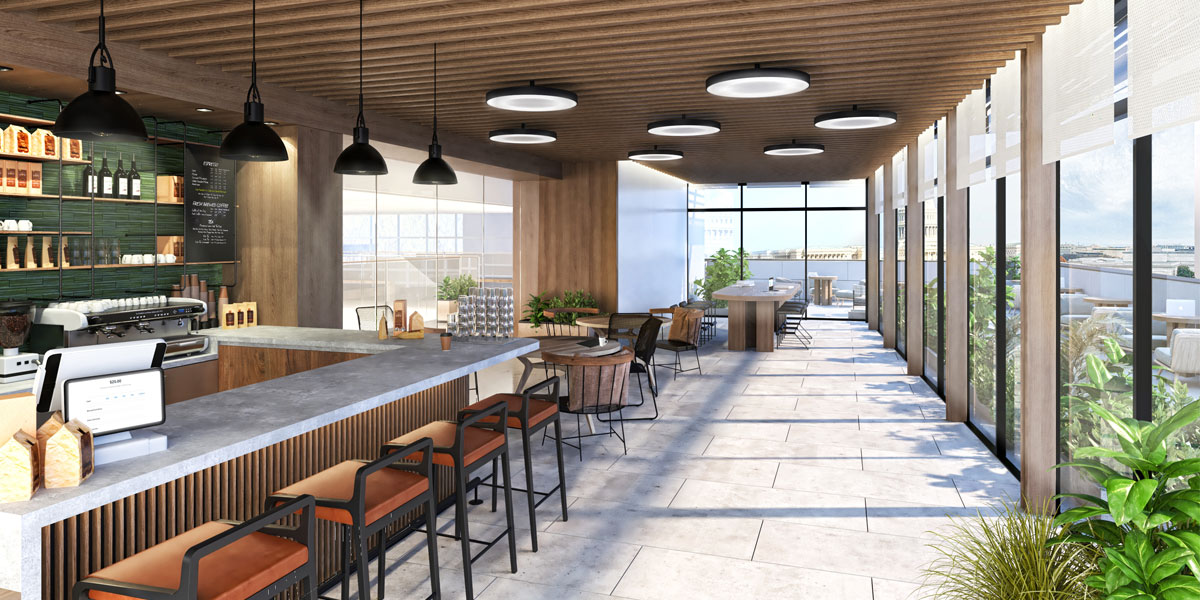 The renovated building will provide opportunities for every academic division of the university to pursue research and educational activities in Washington – complementing and drawing on those conducted on our flagship Baltimore campuses and deepening our connections to debates over national and global policy. Our commitment to contributing our ideas and expertise to these debates lies at the core of what it means to be a vital and relevant university.

Ronald J. Daniels, President, Johns Hopkins University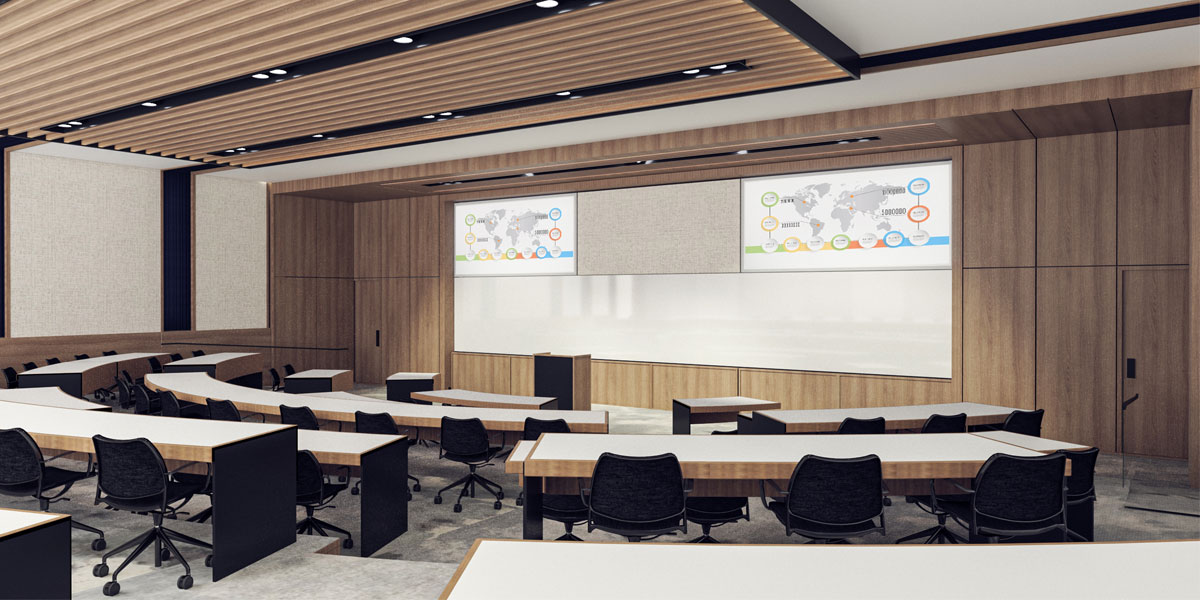 SAIS students will have access to a host of amenities including a modern library, seventh-floor coffee shop, street-level restaurant, fitness center, and student wellness center. Events spaces are designed to host policy makers and global leaders, creating opportunity for the free exchange of ideas.
The School of Advanced International Studies (SAIS) was founded in 1943 by Paul H. Nitze and Christian A. Herter, statesmen who sought to prepare the next generation of leaders to meet the complex challenges the U.S. and the world would face following World War II. Eight decades later, in 2023, SAIS will welcome its first students to 555 Pennsylvania Avenue NW, inaugurating the next chapter in our remarkable history of fostering cutting edge research and dynamic young leaders to help meet the world's most pressing challenges.

James B. Steinberg, Dean, School of Advanced International Studies, Johns Hopkins University
555 Penn will provide a unique student experience, both inside the classroom and out, creating facilities and opportunities for learning second to none among our peer institutions.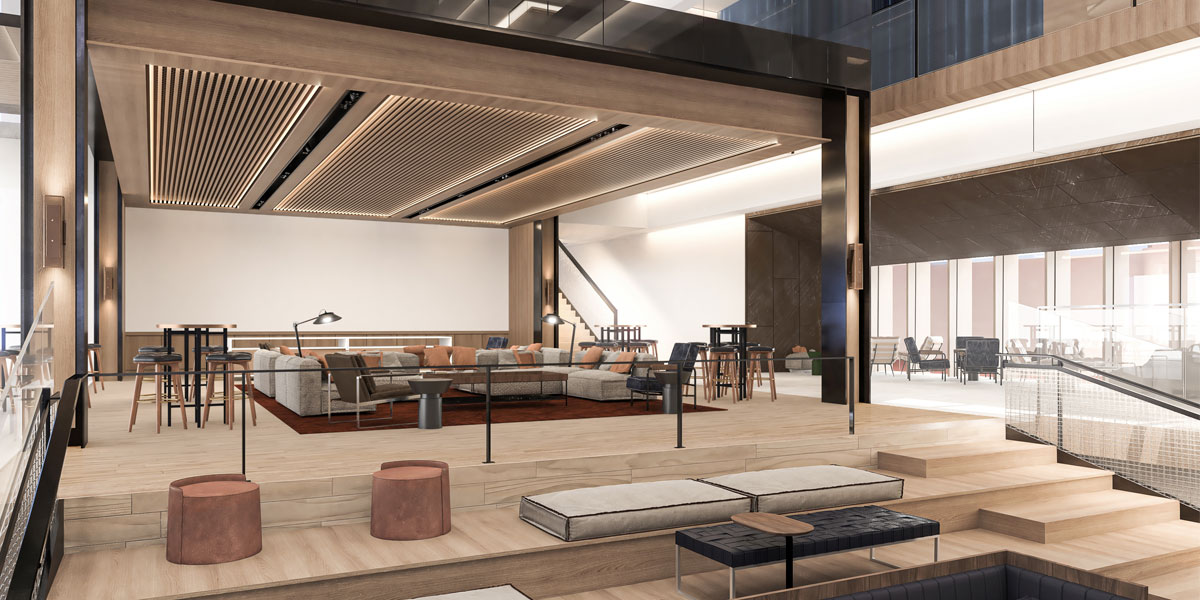 ---
Recent Press