Diploma, Certificate, and Non-Degree Programs
Deepen your knowledge of Sino-global relations and Chinese language through an immersive year in China.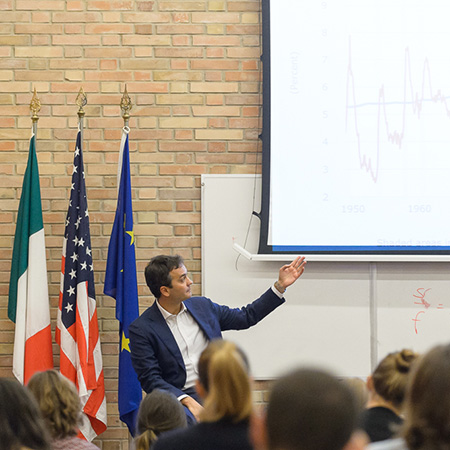 The one-year Diploma in International Studies at SAIS Europe provides flexibility to focus on the issues that matter to you most.
Gain in-demand knowledge of the theories, assumptions, and expectations that drive economic behavior.