Online & Distance Programming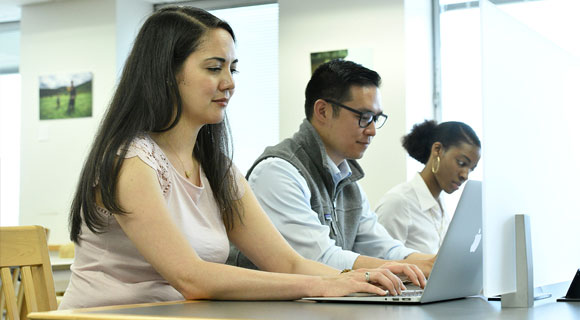 Build key skills in analyzing risk and translating insights into action through a cohort-based program that is delivered online and is completed in 21 months.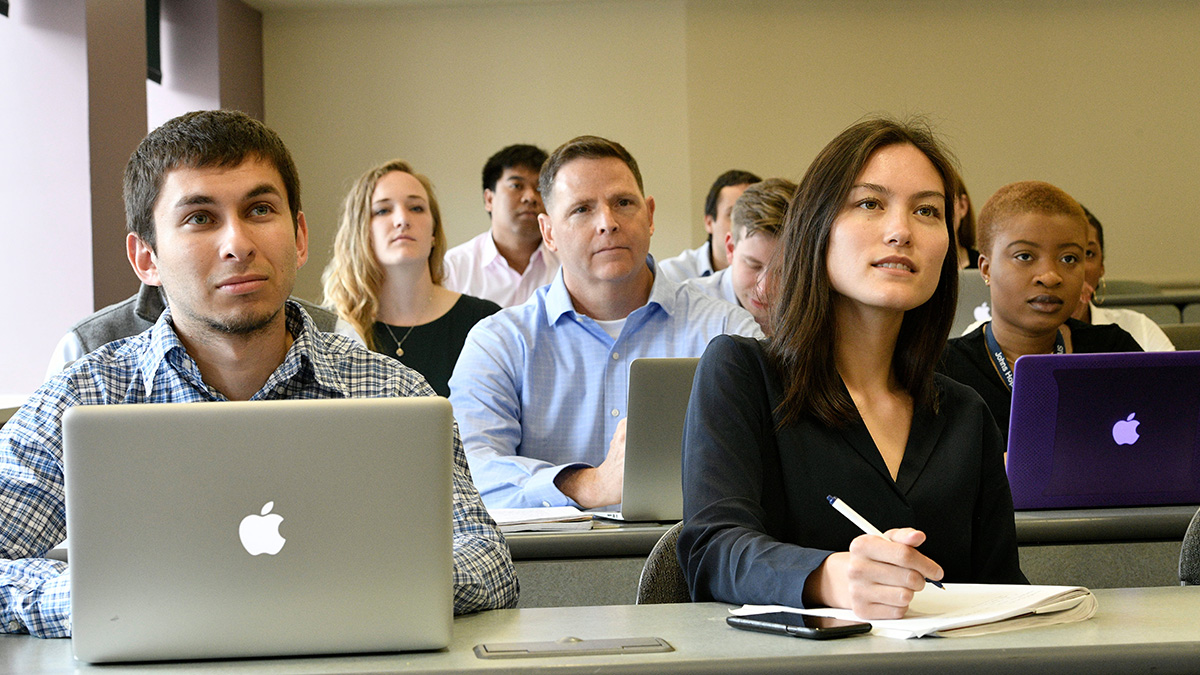 This 21-month online program is designed for professionals who want to help shape the future of renewable energy.
---
Teaching via an online format allows my students to watch lectures in advance of our virtual discussions and prepare more focused questions leading to terrific discussions. Best of all, online and virtual instruction makes it much easier to invite exciting guest speakers to address the class.
---
FAQ's
Online classes are broken up into weekly modules, consisting of pre-recorded lectures, activities, and assignments. While there is no scheduled class time for you to listen to lectures, faculty will schedule regular virtual meetings enabling you to interact with your classmates. Assignments and activities, just as in in-person courses, have due dates and deadlines and are administered using the learning management system where the entire online course is housed.
Virtual classes follow a similar schedule to in-person courses. Students and faculty meet virtually, via a platform like Zoom, at a regularly scheduled time for the duration of the class session. Communication with professors and learning consists of listening to lectures, participating in discussions, and solving equations and problem-sets in real time. The administration of assignments and exams take place in real-time during the virtual session, as well as over email and content management systems like Blackboard.
The nature of an online course allows you to engage with course content in pieces. Many students appreciate the convenience of reviewing lectures online where content is broken down into segments – and can be watched several times. Weekly modules ensure that assignments and activities have deadlines to be met; however, you have the ability to process, ask questions, and respond on your own schedule.

Online courses also have a "digital home" where all elements of the class exist, including message boards, forums, and chat features. All assignments are accessed and submitted online; quizzes and tests are taken and graded online.
In a virtual class, the lecture is held live, and students are able to follow up with the instructor outside of lectures to ask questions via email or live chat or virtual office hours. The convenience of connecting remotely is a key benefit of virtual classes. Many students also appreciate how the chat features allow questions for the instructor to be moderated.