Faculty Ink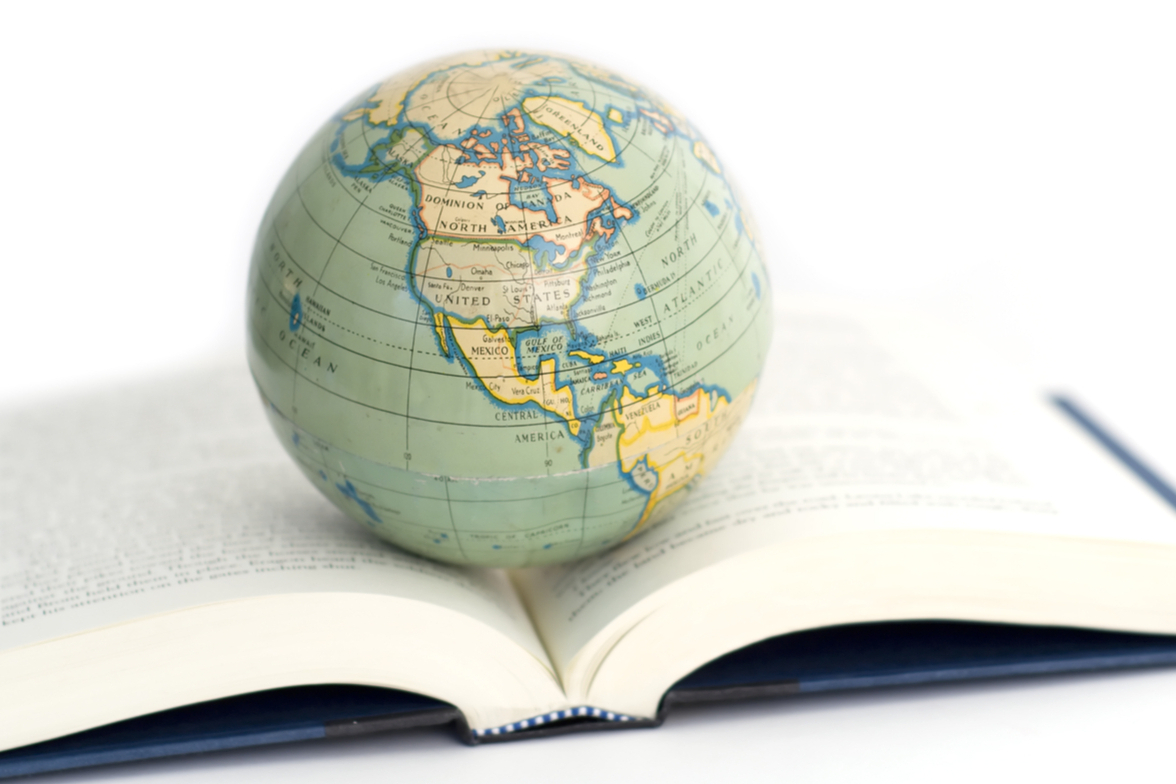 "Renewables: The Politics of a Global Energy Transition" by Michaël Aklin, Johns Hopkins SAIS Initiative for Sustainable Energy (ISEP) Fellow and Johannes Urpelainen, Prince Sultan bin Abdulaziz Professor of Energy, Resources and Environment and ISEP Founding Director
After the 1973 oil crisis, the limitations of an energy system based on fossil fuels created an urgent need to experiment with alternatives, and some pioneering governments reaped political gains by investing heavily in alternative energy such as wind or solar power. Public policy enabled growth over time, and economies of scale brought down costs dramatically. In this book, Aklin and Urpelainen offer a comprehensive political analysis of the rapid growth in renewable wind and solar power, mapping an energy transition through theory, case studies, and policy analysis. They also analyze the key factors that enable renewable energy to withstand political backlash, and draw on their analysis to explain and predict the development of renewable energy in different countries over time.
"Will Africa Feed China?" by Deborah Bräutigam, Bernard L. Schwartz Professor in International Political Economy and Director of China-Africa Research Initiative
This book probes the myths and realities behind media headlines. Defying expectations, China actually exports more food to Africa than it imports. Is this picture likely to change? African governments are pushing hard for foreign capital, and China is building a portfolio of tools to allow its agribusiness firms to "go global." Yet to feed its own growing population, rural Africa must move from subsistence to commercial agriculture. Will Africa Feed China? introduces the people and the politics that will shape the future of this engagement: the state-owned Chinese agribusiness firms that pioneered African farming in the 1960s and the entrepreneurial private investors who followed them.
"Incentivized Development" by David J. Bulman, Assistant Professor of International Affairs and China Studies and Director of the Pacific Community Initiative
China's economy, as a whole, has developed rapidly over the past 35 years, and yet its richest county is over 100 times richer in per capita terms than its poorest county. To explain this vast variation in development, Bulman investigates the political foundations of local economic growth in China, focusing on the institutional and economic roles of county-level leaders and the career incentives that shape its behavior.
"Asia in Washington: Exploring the Penumbra of Transnational Power" by Kent E. Calder, Vice Dean for Faculty Affairs and International Research Cooperation and Director of the Edwin O. Reischauer Center for East Asian Studies
In Asia in Washington, Calder examines the concept of this "global city" in the context of international affairs. The term typically has been used in an economic context, referring to centers of international finance and commerce such as New York, Tokyo, and London, but Calder extends the concept to Washington, D.C., a city arising within the new structure—distinguished not by CEOs or stock markets, but by its influence over policy decisions, and its amassing of strategic intelligence. Within Washington, the role of Asia is especially relevant because it represents the core of the non-Western industrialized world and raises the delicate issue of how race matters in international global governance. Calder explains how Asian nations establish, increase, and leverage their Washington presence, their impact on Washington itself, and their decisions made there.
"Singapore: Smart City, Smart State" by Kent E. Calder, Vice Dean for Faculty Affairs and International Research Cooperation and Director of the Edwin O. Reischauer Center for East Asian Studies
Calder describes Singapore as a laboratory for solutions to problems experienced by urban societies around the world. In particular, he shows how Singapore has dealt successfully with education, energy, environmental, housing, and transportation challenges. He explains how Singapore offers lessons for how countries can adapt their economies to the contemporary demands of global commerce. Singapore consistently ranks at the top in world surveys measuring competitiveness, ease of doing business, protection of intellectual property, and absence of corruption. This book offers concrete insights and a lucid appreciation of how Singapore's answers to near-universal problems can have a much broader relevance, even in very different societies.
"Manipulating Globalization: : The Influence of Bureaucrats on Business in China" by Ling Chen, Assistant Professor of Political Economy and China Studies
Although China is a global manufacturing titan, the "made in China" model has begun to wane. Beginning in the 2000s, China shifted from attracting foreign investment to promoting the competitiveness of domestic firms. The subsequent tensions between winners and losers led local bureaucrats to compete in offering businesses funding and tax breaks. While some bureaucrats successfully motivated businesses to upgrade, others left businesses in a desperate race to the bottom. With in-depth interviews, original surveys, and quantitative data, Ling Chen argues that this regional variation is rooted in how foreign firms strengthened or weakened vested interest coalitions.
"Activism and the Fossil Fuel Industry" by Andrew Cheon, Assistant Professor of International Political Economy and Johannes Urpelainen, Prince Sultan bin Abdulaziz Professor of Energy, Resources and Environment and ISEP Founding Director
In less than a decade, activism against the fossil fuel industry has exploded across the globe. While environmentalists used to focus on legislative goals, such as carbon emissions trading or renewable energy policies, today the most prominent activists directly attack the fossil fuel industry. This timely book offers a comprehensive evaluation of different types of activism, the success and impact of campaigns and activities, and suggestions as to ways forward. This book is the first systematic treatment of the anti-fossil fuel movement in the United States. An accessible and readable text, it is an essential reference for scholars, policymakers, activists, and citizens interested in climate change, fossil fuels, and environmental sustainability.
"The Big Stick: The Limits of Soft Power and the Necessity of Military Force" by Eliot A. Cohen, Vice Dean for Education and Academic Affairs and Robert E. Osgood Professor of Strategic Studies
In The Big Stick, Cohen argues that hard power remains essential for American foreign policy. While acknowledging that the US must be careful about why, when, and how it uses force, he insists that its international role is as critical as ever, and armed force is vital to that role. The rise of a well-armed China, Russia's conquest of Crimea and eastern Ukraine, nuclear threats from North Korea and Iran, and the spread of radical Islamist movements like ISIS are some of the key threats to global peace. If the United States relinquishes its position as a strong but prudent military power, and fails to accept its role as the guardian of a stable world order, it runs the risk of unleashing disorder, violence and tyranny on a scale not seen since the 1930s.
"Israel under Siege: The Politics of Insecurity and the Rise of the Israeli Neo-Revisionist Right" by Raffaella A. Del Sarto, Associate Professor of Middle East Studies
Del Sarto examines the creation of Israel's neo-revisionist consensus about security threats and regional order, which took hold of Israeli politics and society after 2000 and persists today. The failed Oslo peace process and the trauma of the Second Palestinian Intifada triggered this shift to the right; conflicts with Hamas and Hezbollah and the inflammatory rhetoric of Iranian President Ahmadinejad additionally contributed to the creation of a general sense of being under siege. She concludes that Israel's feeling of besiegement has become entrenched, a two-state solution with the Palestinians is highly unlikely for the foreseeable future, and Israel's international isolation is likely to increase.
"Nuclear Statecraft: History and Strategy in America's Atomic Age" by Francis J. Gavin, Giovanni Agnelli Distinguished Professor and the Director of the Henry A. Kissinger Center for Global Affairs
In Nuclear Statecraft, Gavin challenges key elements of the widely accepted narrative about the history of the atomic age and the consequences of the nuclear revolution. On the basis of recently declassified documents, Gavin reassesses the strategy of flexible response, the influence of nuclear weapons during the Berlin Crisis, the origins of and motivations for U.S. nuclear nonproliferation policy, and how to assess the nuclear dangers we face today.
"Gold, Dollars, and Power: The Politics of International Monetary Relations, 1958-1971" by Francis J. Gavin, Giovanni Agnelli Distinguished Professor and the Director of the Henry A. Kissinger Center for Global Affairs
Exploiting recently declassified documents from both the United States and Europe and employing economic analysis and international relations theory, Gavin offers a compelling reassessment of the Bretton Woods system of fixed exchange rates and dollar-gold convertibility, which he demonstrates to have been a highly politicized system that was prone to crisis and required constant intervention and controls to continue functioning. The politicization of the global payments system allowed nations to use monetary coercion to achieve political and security ends, causing deep conflicts within the Western Alliance. Gavin reveals how these rifts dramatically affected U.S. political and military strategy during a dangerous period of the Cold War.
"Cold War Europe: The Politics of a Contested Continent" by Mark Gilbert, Professor of History and International Studies
This compelling history of Europe's Cold War follows the dramatic arc of the conflict that shaped the development of the continent and defined world politics in the second half of the twentieth century. Focusing on European actors and events, Gilbert traces the onset of the Cold War, the process of Stalinization in the Soviet bloc, and the difficulties of legitimization experienced by communist regimes in Hungary, Poland, and East Germany even after Stalin's death. He also shows how Washington's leadership and worldview was contested in Western Europe, especially by Great Britain and French president Charles de Gaulle.
"Dual Transitions from Authoritarian Rule: Institutionalized Regimes in Chile and Mexico, 1970–2000" by Francisco E. González, Riordan Roett Senior Associate Professor of Latin American Studies
In Dual Transitions from Authoritarian Rule, González explains why Chile's repressive military dictatorship and Mexico's hegemonic civilian regime survived Latin America's region-wide financial upheaval of the early 1980s and how each progressed toward a more open, democratic, market-driven system in later years. González explains that the two governments—though quite different ideologically—possessed a common type of institutionalized authoritarian rule that not only served to maintain the political status quo but, paradoxically, also aided proponents of political and economic liberalization. This book presents a cogent challenge to the received wisdom that sociopolitical and economic change within authoritarian nations must be approached separately.
"The Cold War" by John L. Harper, Kenneth H. Keller Professor and Professor of American Foreign Policy
The East-West struggle for supremacy from 1945 to 1989 shaped the lives of hundreds of millions and brought the world to the brink of disaster on several occasions. More than two decades on, the debate over its causes and dynamics is far from over. Drawing on the latest archival evidence and scholarly research, Harper provides a concise, briskly-written assessment of the Cold War.
"Identity Politics Inside Out: National Identity Contestation and Foreign Policy in Turkey" by Lisel Hintz, Assistant Professor of International Relations and European Studies
In Identity Politics Inside Out, Lisel Hintz teases out the complex link between identity politics and foreign policy using an in-depth study of Turkey. Rather than treating national identity as cause or consequence of a state's foreign policy, she repositions foreign policy as an arena in which contestation among competing proposals for national identity takes place. Drawing from a broad array of sources in popular culture, social media, interviews, surveys, and archives, she identifies competing visions of Turkish identity and theorizes when and how internal identity politics becomes externalized.
"Navigation by Judgment: Why and When Top Down Management of Foreign Aid Doesn't Work" by Daniel Honig, Assistant Professor of International Development
In Navigation by Judgment, Honig argues that high-quality implementation of foreign aid programs often requires contextual information that cannot be seen by those in distant headquarters. Tight controls and a focus on reaching pre-set measurable targets often prevent front-line workers from using skill, local knowledge, and creativity to solve problems in ways that maximize the impact of foreign aid. Drawing on a novel database of over 14,000 discrete development projects across nine aid agencies and eight paired case studies of development projects, Honig concludes that aid agencies will often benefit from giving field agents the authority to use their own judgments to guide aid delivery. This "navigation by judgment" is particularly valuable when environments are unpredictable and when accomplishing an aid program's goals is hard to accurately measure.
"Costs of Democracy: Political Finance in India" co-edited by Devesh Kapur, Starr Foundation Professor of South Asian Studies and Director of Asia Programs
One of the most troubling critiques of contemporary democracy is the inability of representative governments to regulate the deluge of money in politics. If it is impossible to conceive of democracies without elections, it is equally impractical to imagine elections without money. Costs of Democracy is an exhaustive, ground-breaking study of money in Indian politics, opening readers' eyes to the opaque and enigmatic ways in which money flows through the political arteries of the world's largest democracy.
"Building Militaries in Fragile States: Challenges for the United States" by Mara E. Karlin, Associate Director of the Strategic Studies Program; Executive Director of The Merrill Center for Strategic Studies; Associate Professor of the Practice
Karlin explores the key national security issue of our time: how to effectively build partner militaries. Given the complex global security environment, declining US defense budgets, and an increasingly connected (and often unstable) world, the United States has an ever-deepening interest in strengthening fragile states. Particularly since World War II, it has often chosen to do so by strengthening partner militaries. It will continue to do so, Karlin predicts, given US sensitivity to casualties, a constrained fiscal environment, the nature of modern nationalism, increasing transnational security threats, the proliferation of fragile states, and limits on US public support for military interventions.
"Trade Blocs: Economics and Politics" by Pravin Krishna, Chung Ju Yung Distinguished Professor of International Economics and Business
Despite the successes achieved in liberalizing trade by multilateral trade negotiations sponsored by the World Trade Organization (WTO), numerous countries have separately negotiated preferential trade treaties with one another. Representing a significant departure from the WTO's central principle of non-discrimination among member countries, preferential trade blocs are the subject of an intense academic and policy debate. The first section of this book presents a rudimentary and intuitive introduction to the economics of preferential trade agreements. The following chapters present the author's theoretical and empirical research on a number of questions surrounding the issue of preferential trade agreements including the design of necessarily welfare-improving trade blocs, the quantitative (econometric) evaluation of the economic (welfare) impact of preferential trade liberalization, and the impact of preferential trade agreements and the multilateral trade system.
"Imperial Rule and the Politics of Nationalism: Anti-Colonial Protest in the French Empire" by Adria K. Lawrence, Aronson Associate Professor of International Studies and Political Science
Drawing on archival sources, comparative historical analysis, and case studies, Lawrence examines the movements for political equality that emerged in the French empire during the first half of the twentieth century. Within twenty years, they had been replaced by movements for national independence in the majority of French colonies, protectorates, and mandates. Lawrence shows that elites in the colonies shifted from demands for egalitarian reforms to calls for independent statehood only where the French refused to grant political rights to colonial subjects. Nationalist discourses became dominant as a consequence of the failure to reform. Mass protests then erupted in full force when French rule was disrupted by war or decolonization.
"Working with the Grain: Integrating Governance and Growth in Development Strategies" by Brian Levy, Professor of the Practice of International Development
"Best practices" prescriptions for reform have long dominated the development discourse, but they are not a useful way of responding to the governance ambiguities of the early 21st century. Working with the Grain: Integrating Governance and Growth in Development Strategies draws on both innovative scholarship and the author's quarter century experience at the World Bank to lay out an alternative — a practical, analytically grounded, "with-the-grain" approach to addressing the twin development challenges of reducing poverty and weaknesses in governance.
"Mission Failure: America and the World in the Post-Cold War Era" by Michael Mandelbaum, Professor Emeritus
The end of the Cold War led to a dramatic and fundamental change in the foreign policy of the United States. In Mission Failure, Mandelbaum explains how US interventions came to be central to America's ambitious but deeply flawed post-Cold War foreign policy, even in relations with China and Russia in the early 1990s and in American diplomacy in the Middle East, and how they all failed. Mandelbaum shows how American efforts to bring peace, national unity, democracy, and free-market economies to poor, disorderly countries ran afoul of ethnic and sectarian loyalties and hatreds and foundered as well on the absence of the historical experiences and political habits, skills, and values that Western institutions require.
"The Frugal Superpower: America's Global Leadership in a Cash-Strapped Era" by Michael Mandelbaum, Professor Emeritus
During the seven decades from the US entry into World War II in 1941 to the present, economic constraints rarely limited what the United States did in the world. Now that will change. The country's soaring deficits, fueled by the huge costs of the financial crash and of its entitlement programs, will compel a more modest American international presence. In assessing the consequences of this new, less expensive foreign policy, Mandelbaum describes the policies the United States will have to discontinue, assesses the potential threats from China, Russia, and Iran, and recommends a new policy, centered on a reduction in the nation's dependence on foreign oil.
"The Dispensable Nation: American Foreign Policy in Retreat" by Vali Nasr, Dean of Johns Hopkins SAIS
Forcefully persuasive, The Dispensable Nation is a game changer for America as it charts a course in the Muslim world, Asia, and beyond. Nasr, a Middle East scholar, foreign policy advisor, and commentator on international relations, shows how the Obama administration missed its chance to improve US relations with the Middle East by continuing to pursue its predecessor's questionable strategies there.
"Rise of the Machines: A Cybernetic History" by Thomas Rid, Professor of Strategic Studies
As lives offline and online merge even more, it is easy to forget how we got here. Rise of the Machines reclaims the spectacular story of cybernetics, one of the twentieth century's pivotal ideas. Springing from the mind of mathematician Norbert Wiener amid the devastation of World War II, the cybernetic vision underpinned a host of seductive myths about the future of machines. Cybernetics triggered blissful cults and military gizmos, the Whole Earth Catalog and the air force's foray into virtual space, as well as crypto-anarchists fighting for internet freedom. In Rise of the Machines, Rid draws on unpublished sources—including interviews with hippies, anarchists, sleuths, and spies—to offer an unparalleled perspective into our anxious embrace of technology.
"Brazil: What Everyone Needs to Know" by Riordan Roett, Professor and Director Emeritus of the Latin American Studies Program
Roett provides a rich overview of Brazil, covering Brazilian society, politics, culture, and the economy. The book begins with a series of chapters on Brazilian history, beginning with the pre-colonial period and moving on, in succession, to the long era of Portuguese rule, the birth of independent Brazil, the emergence of modern Brazil in the 1930s, the era of the dictators, and—finally—to the democratic regime that came into being in the 1980s. Throughout the book, Roett will focus sharply on the fault lines—racial, economic, political, and cultural—that have plagued Brazil from its beginnings to this day.
"1989: The Struggle to Create Post-Cold War Europe" by Mary Elise Sarotte, Marie-Josée and Henry R. Kravis Distinguished Professor of Historical Studies
Sarotte explores the momentous events following the fall of the Berlin Wall and the effects they have had on our world ever since. Based on documents, interviews, and television broadcasts from Washington, London, Paris, Bonn, Berlin, Warsaw, Moscow, and other locations, 1989 describes how Germany unified, NATO expansion began, and Russia got left on the periphery of the new Europe.
"The Collapse: The Accidental Opening of the Berlin Wall" by Mary Elise Sarotte, Marie-Josée and Henry R. Kravis Distinguished Professor of Historical Studies
The Wall—infamous symbol of divided Cold War Europe—seemed to be falling. But the opening of the gates that night was not planned by the East German ruling regime—nor was it the result of a bargain between either Ronald Reagan or George H.W. Bush and Soviet leader Mikhail Gorbachev. It was an accident. In The Collapse, Sarotte reveals how a perfect storm of decisions made by daring underground revolutionaries, disgruntled Stasi officers, and dictatorial party bosses sparked an unexpected series of events culminating in the chaotic fall of the Wall. She brings to vivid life a story that sweeps across Budapest, Prague, Dresden, and Leipzig and up to the armed checkpoints in Berlin. Drawing on new archival sources and dozens of interviews, The Collapse offers the definitive account of the night that brought down the Berlin Wall.
"Righting the Balance: How You Can Help Protect America" by Daniel Serwer, Academic Director of Conflict Management 
In Righting the Balance, Serwer focuses on what should be done to protect the United States by offering alternatives that move away from an exclusive reliance on the military. Most fundamentally, Serwer stresses that civilians—diplomats, aid workers, UN officials, humanitarians, police trainers, lawyers, judges, entrepreneurs—can and should be involved in helping bring about peace. Righting the Balance offers a proposal to reform our civilian institutions for the twenty-first century so that they can help deliver real results in the search for peace even when confronting difficult conditions in faraway places.
"Demanding Devaluation: Exchange Rate Politics in the Developing World" by David A. Steinberg, Associate Professor of International Political Economy
Combining rich qualitative case studies of China, Argentina, South Korea, Mexico, and Iran with cross-national statistical analyses, Steinberg reveals that exchange rate policy is heavily influenced by the demands of powerful interest groups. A country's domestic political system helps determine whether it undervalues its exchange rate and experiences explosive economic growth or if it overvalues its exchange rate and sees its economy stagnate as a result.
"International Multiparty Mediation and Conflict Management," by Sinisa Vukovic, Visiting Assistant Professor of Conflict Management
Contemporary scholarship stresses that the crucial ingredients for a successful multiparty mediation are 'consistency in interests' and 'cooperation and coordination' between mediators. This book seeks to supplement that understanding by investigating how much the 'consistency of interests' and 'cooperation and coordination' affect the overall process, and what happens to the mediation process when mediating parties do not share the same idea and interest in finding a common solution. At the same time, it explores the obstacles in achieving coordination and coherence between various mediators in such an environment and how to surmount the problems that multiple mediators face when operating without a 'common script' in attempting to mediate a negotiated settlement.
"Preventing Deadly Conflict" by I. William Zartman, Professor Emeritus
Since the end of the Cold War, the prevention of conflict escalation into violence through management and resolution has become a fundamental objective of the international system. In this book, Zartman offers a clear and authoritative guide to the key challenges of conflict prevention and the norms, processes and methods used to dampen and diffuse inter- and intra-state conflict in the contemporary world. The search for prevention—necessary but still imperfect—continues into new imperatives, new mechanisms, new agents, and new knowledge, which this book helps discover and apply.