Gaining a Competitive-Edge Through the School's Global Careers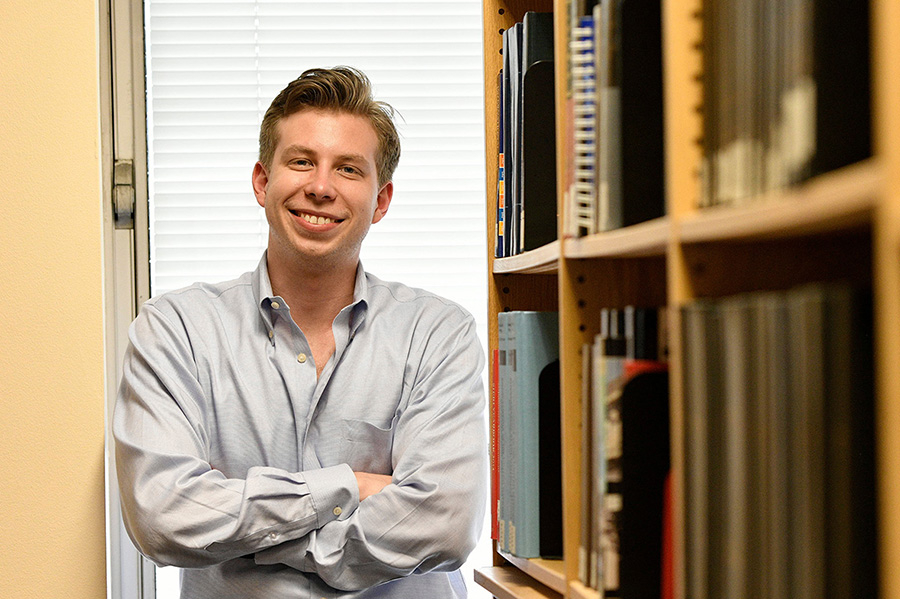 Levi Mulloy
International Political Economy
MA '20
Levi applied to Johns Hopkins SAIS for its strategic location in Washington, DC and its rigorous quantitative and economic requirements. According to Levi, if you want to pursue a career in public policy or diplomacy, there is no better place to be than the school whose founders helped design today's leading multilateral institutions.
Prior to graduate school, Levi studied Government, Middle Eastern Studies, and Arabic at the University of Texas at Austin, where he was named a 2018 Texas Civic Ambassador–an award recognizing the top 25 most civically engaged undergraduates in the state of Texas. Levi worked in a legislative office in the Texas House of Representatives and was involved in an international development research group, Innovations for Peace and Development.
Levi has found the Global Careers office very helpful for honing his career interests and goals and for making valuable connections within his target industry. Over winter break, Levi led the Houston/Austin energy career trek. As a Houston native, he helped fellow students experience the city and network with alumni in the energy sector. This summer, Levi will intern in the Public & Government Affairs department of ExxonMobil in Houston, a competitive internship the Global Careers team helped him land.
After graduation, Levi hopes to use his degree to drive change and innovation in the fields of public policy, diplomacy, and energy. In the long run, he hopes to serve his country as a Foreign Service Officer in the US Department of State. He believes that the rigorous academics and pragmatic focus of his degree will prepare him to excel in this role.