2018 International Criminal Court Moot Team Wins First Place in Regional Round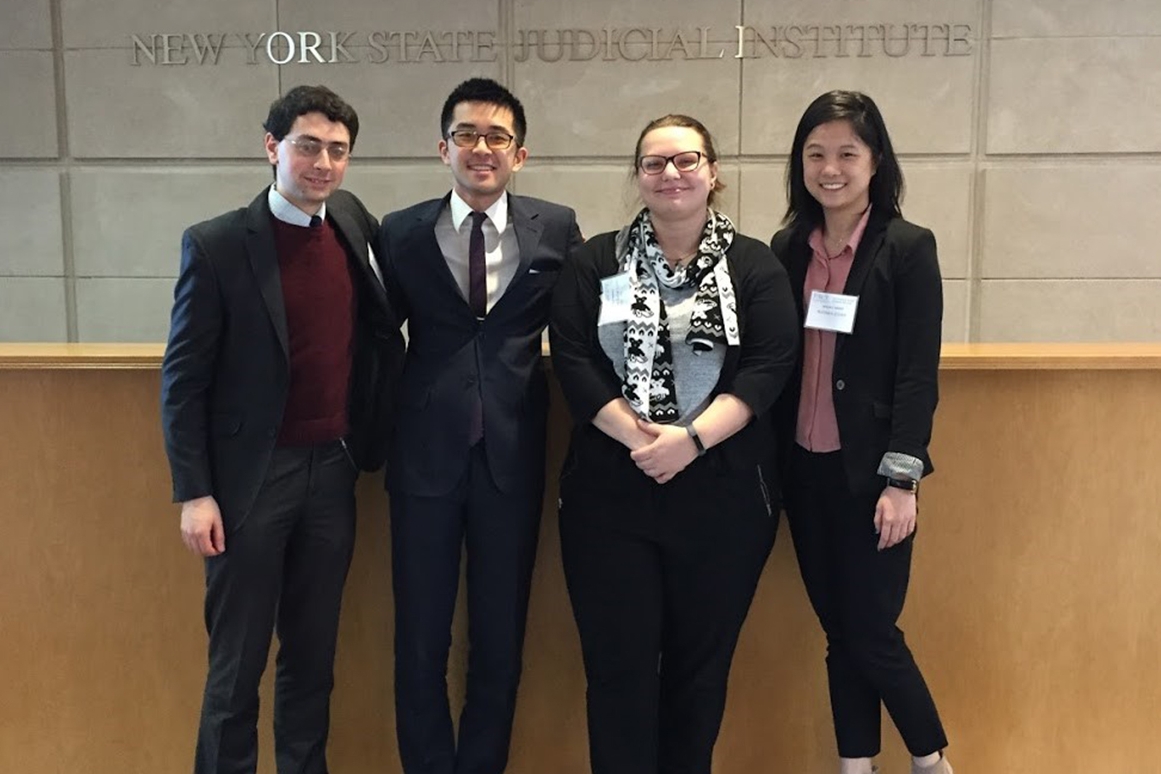 The school's 2018 International Criminal Court Moot team won first place in the Regional Round for the Americas and Caribbean of the International Criminal Court Moot Competition held at Pace University Law School in White Plains, NY on March 16 – 18. The team, which included Emily Ashby '18, David Hamburger '19, Tyler Lee '18, Wanda Zhan '18 and Professor Tiffany Basciano as lead coach edged out the Universidad Francisco Marroquin from Guatemala and the University of Windsor from Canada in the final round. David Hamburger also won best overall oralist in the final round, first place best oralist for the prosecution in the preliminary round, and third place best memorial for the prosecution.
This year's competition addressed issues such as, whether human trafficking is a crime against humanity, whether a corporate subsidiary can be treated as an unindicted co-perpetrator, and whether double jeopardy applies.
In May the team will go on to compete against countries from Afghanistan to Zambia in the global moot court round held in The Hague, Netherlands, marking the international debut for Johns Hopkins SAIS at the competition.
The global competition is organized by the Grotius Centre for International Legal Studies of Leiden University with institutional support from the International Criminal Court itself. It is the world's largest competition on international criminal law.