In 48 Hours, Tackling Policy Challenges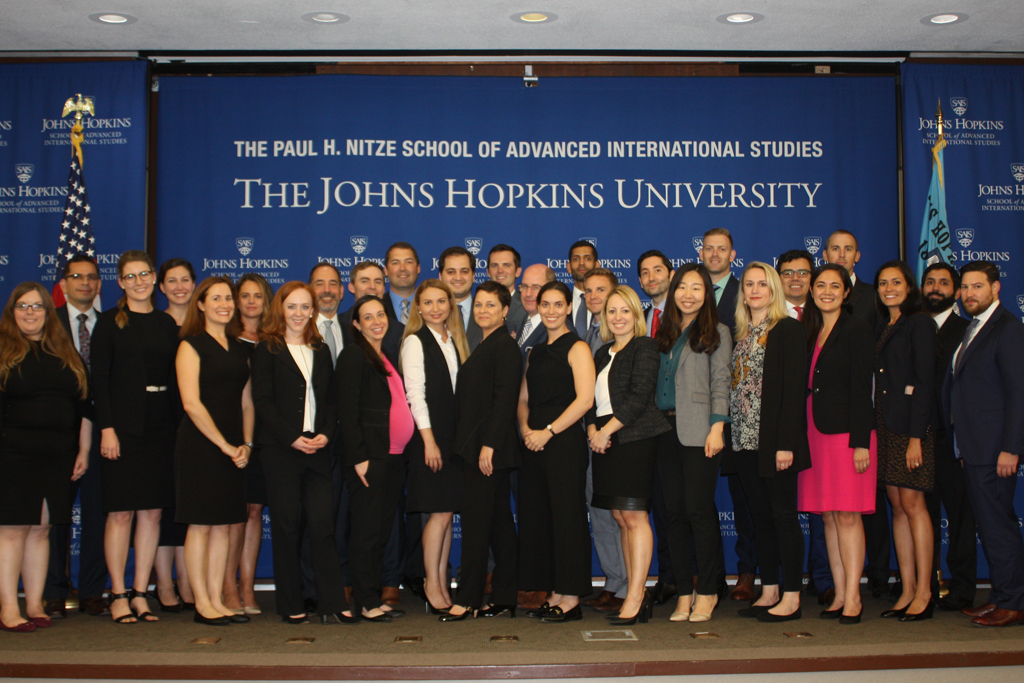 The Master of Arts in Global Policy (MAGP) kicked off the academic year with its intensive "International Policy Residency."
After a one-day orientation, students split into teams of five and tackled a pressing international policy challenge. This year, topics included U.S. policy in the Indo-Pacific, engagement with South Africa, Syria's civil war, Afghanistan-Pakistan relations, Saudi Vision 2030, and Chinese power in Southeast Asia.
In 48 hours, each team prepared a memo and presentation for a fill-in Secretary of State. The International Policy Residency simulated the experience of staffers within the U.S. State Department's Policy Planning Staff (S/P). Former S/P'ers served as experts for MAGP students during the residency.
Throughout the three days, students learned about the history of U.S. foreign policy and the policymaking process from guest speakers Derek Chollet, executive vice president and senior adviser for security and defense policy at the German Marshall Fund of the United States and Frank Gavin, director of the Johns Hopkins SAIS Henry Kissinger Center for Global Affairs. Dean Vali Nasr and Professor Eliot Cohen of Johns Hopkins SAIS also discussed the purpose and value of graduate study in international relations with MAGP students.
More information on MAGP and the International Policy Residency can be found here.