The African Diaspora: A Key to African Development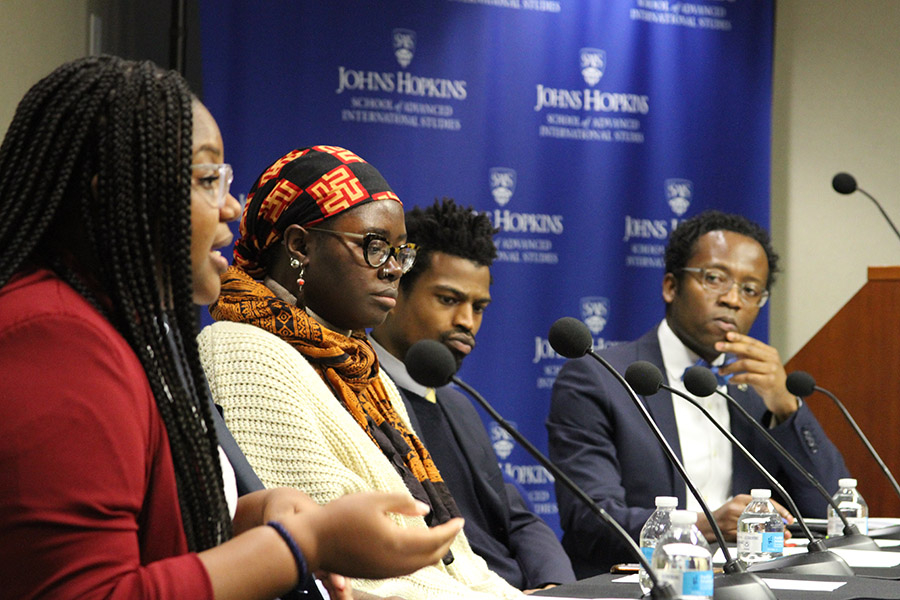 In observation of Black History Month 2020 at Johns Hopkins SAIS, the Student Diversity Coalition hosted a discussion of The African Diaspora: A Key to African Development. A presentation by Dr. Landry Signé, David M. Rubenstein Fellow in the Global Economy and Development Program at the Brookings Institution reviewed trends in demographics, economics, labor force, and investment across the African continent and underscored the contributions that diaspora communities can make toward growth of African economies.
 
Following the presentation, Signé moderated a panel discussion featuring black and African students and recent alumni. Panelists shared perspectives on the challenges of identity experienced by Africans and African Americans. Speakers who were relatively new residents of the United States shared surprising ways that their concepts of identity were challenged as they attended higher education and became members of communities across the US. For African graduates now working in the US, returning to Africa for the occasional visit to see family in Africa also involved pressure to rethink how their role has changed once they joined the diaspora.   
 
All of the speakers shared a deep desire to give back to their home countries, and noted many different ways they are contributing and will contribute through their careers. A main goal among panelists was to give their time, talent, and treasure to aid development and investment on the continent: this takes the form of both working abroad to gain expertise, and potentially returning to work in Africa in the future.