After Two Years, SAIS Europe Students Take Another Trip to Bosnia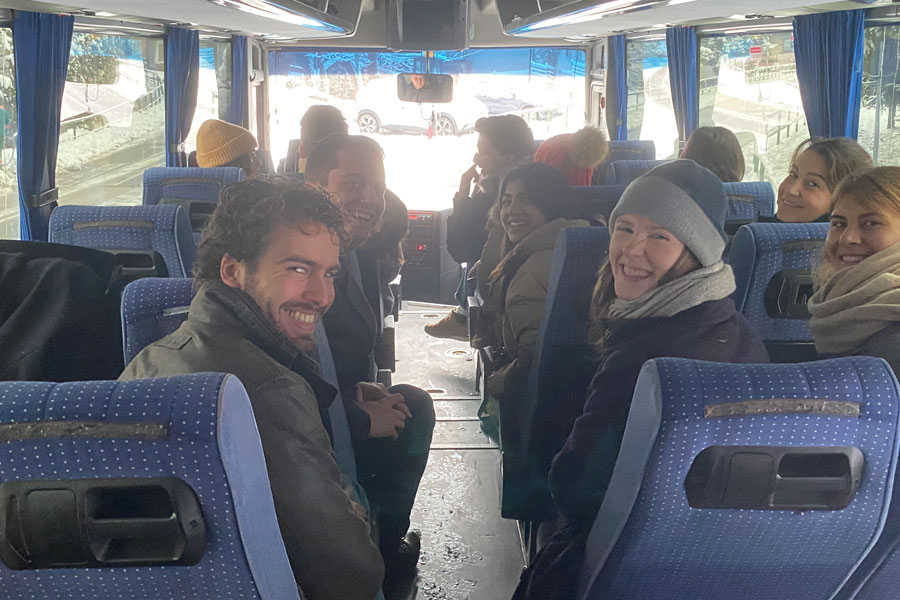 After two years of Covid-19 restrictions, students at SAIS Europe welcomed the opportunity to participate in a study trip organized by the Center for Constitutional Studies and Democratic Development (CCSDD), based in Bologna. In January 2023, students traveled to Sarajevo, the capital of Bosnia-Herzegovina, which is still recovering from the trauma of war associated with the breakup of the former Yugoslavia in the 1990s.
As with previous CCSDD study tours, the trip to Sarajevo gave participating students the opportunity to engage directly with international organizations, government officials, and non-governmental agencies—to help the students gain a deeper understanding of such issues as democratization, post-conflict reconciliation, and women's rights. The students attended a war tour of Sarajevo, which included visits to the city's Tunnel of Hope, Trebević Mountain, and the Jewish Cemetery. All three locations were of great consequence in the 1992-1995 war, during which Sarajevo was under siege for more than three years.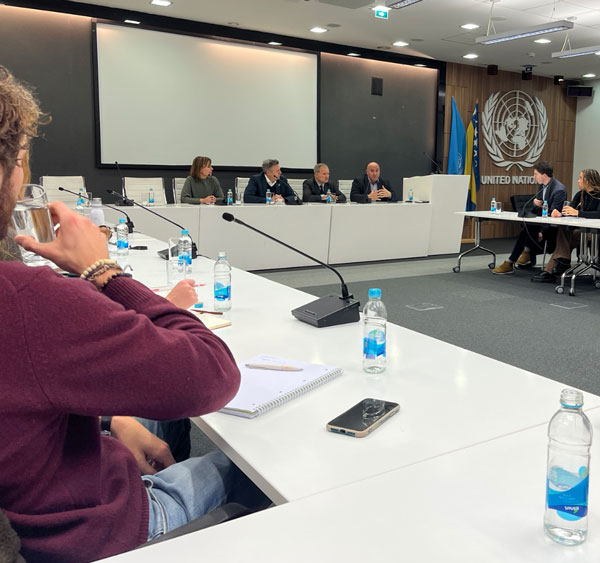 Among the government officials the students met during this trip was Haris Imamović, a political analyst and former presidential adviser, who shared insight on the current political challenges facing the government of Bosnia-Herzegovina. They also met with Ambassador Brian Aggeler, an American diplomat whose current assignment is with the Organization for Security and Cooperation in Europe's mission to Bosnia-Herzegovina; as well as Edin Dilberović, who heads the Directorate for European Integration in the Bosnian Council of Ministers.
The group also had discussions with Melina Kamerić, a communications and public relations executive at Al Jazeera Balkans, one of three Al Jazeera channels, the other two being the English and Arabic channels of the state-owned media organization funded by the government of Qatar. During a meeting with Christopher Sheldon, head of the World Bank's operations in Bosnia-Herzegovina and Montenegro, the group learned about the goals Sheldon and his colleagues were looking to accomplish in their current projects.
As with previous trips, this year's group had the opportunity to attend a meeting of Snaga Žene, an organization dedicated to helping survivors and family members of victims of the Srebrenica genocide, a particularly painful episode from the war in Bosnia during the 1990s.
"We met at the Srebrenica Memorial Centre, located in Potočari," said Nick Kalams, a SAIS Europe student who led this year's trip. "There were about 50 women at this meeting. For many of us, our emotional exchange with them was perhaps the most memorable part of the trip."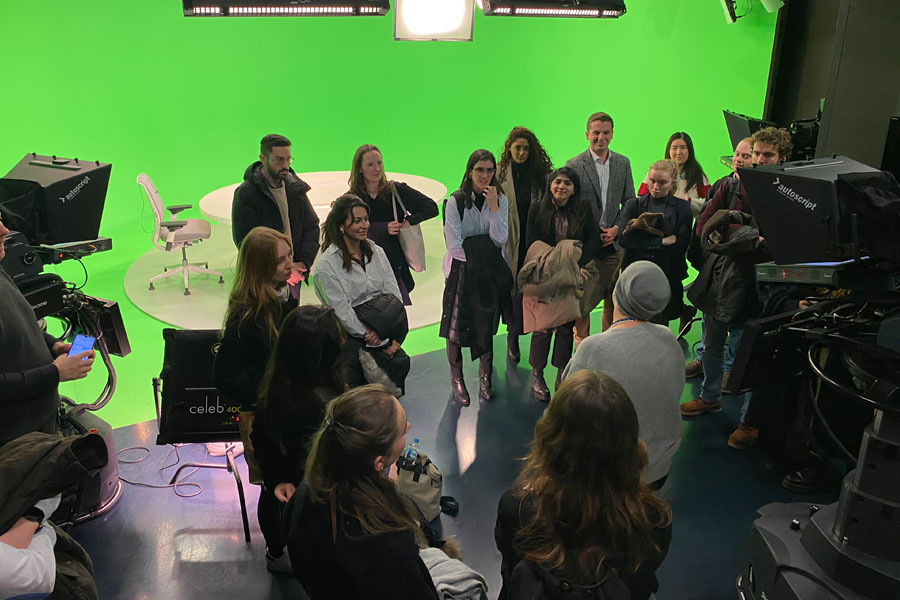 ---
Enjoyed reading After Two Years, SAIS Europe Students Take Another Trip to Bosnia? Learn more about what SAIS Europe has to offer.
Back to Beyond the Classroom Stories