Ambassador Eric Edelman and Thomas Mahnken Appointed to Commission of the National Defense Strategy for the U.S.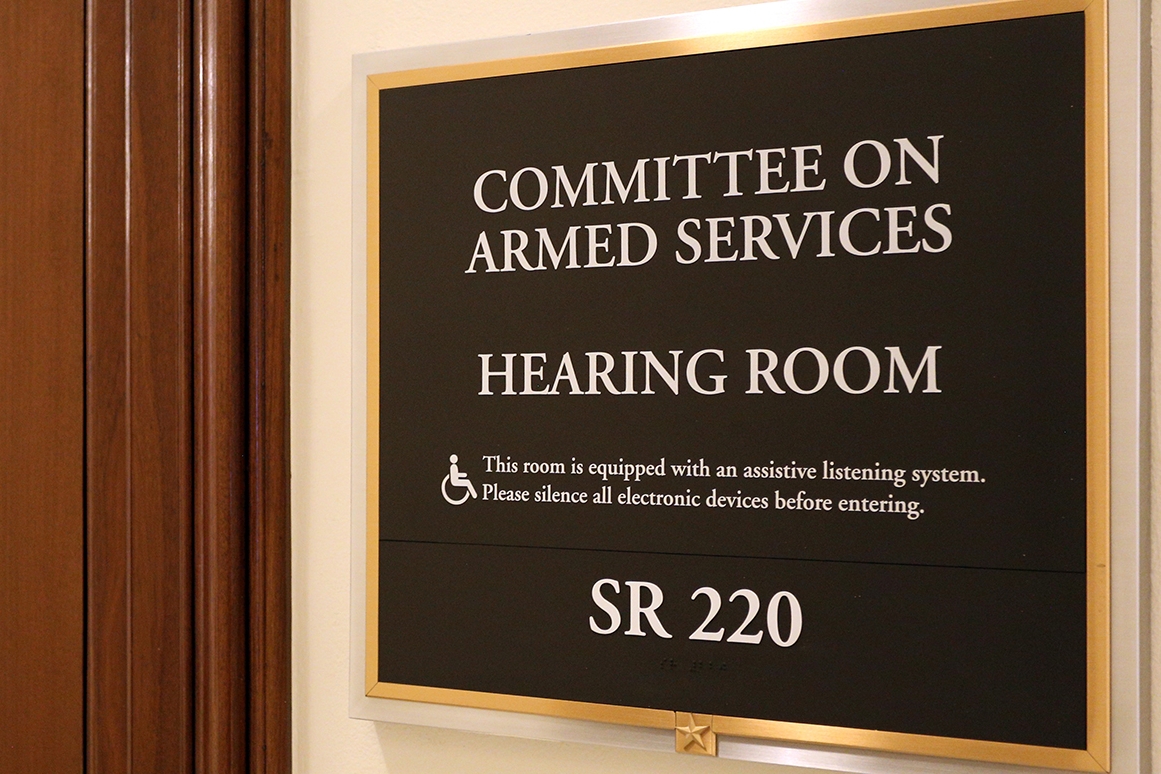 The Committee on Armed Services has appointed new members to the Commission of the National Defense Strategy for the U.S., among them Ambassador Eric Edelman and Thomas Mahnken of Johns Hopkins SAIS.
The Commission on the National Defense Strategy for the United States is a panel comprised of congress-appointed, bipartisan national security experts. Established by the National Defense Authorization act for Fiscal Year 2017, the commission follows the previous National Defense Panel, which was created in the 1990s to evaluate the Department of Defense's Quadrennial Defense Review.
Ambassador Eric Edelman, PhD, who was appointed for the position by Committee Chairman Mac Thornberry, is a Roger Hertog Distinguished Practitioner-in-Residence at the Philip Merrill Center for Strategic Studies. Edelman was formerly Under Secretary of Defense for Policy, U.S. Ambassador to Turkey, U.S. Ambassador to the Republic of Finland, and Principal Deputy Assistant to the Vice President for National Security Affairs. As a career Foreign Service Officer, Edelman entered the Senior Foreign Service in 1992, and received the Department of Defense Medal for Distinguished Public Service, the Chairman of the Joint Chiefs of Staff Joint Distinguished Civilian Service Award, the Presidential Distinguished Service Award, and several Department of State Superior Honor Awards. Edelman earned a BA in history and government from Cornell University and a PhD in U.S. diplomatic history from Yale University.
Thomas G. Mahnken, PhD, was appointed by Senate Armed Services Committee Chairman John McCain, is a Senior Research Professor and the Director of the Advanced Strategy Program at the Philip Merrill Center for Strategic Studies. Previously, Mahnken served as a Visiting Fellow at the Merrill Center at Johns Hopkins SAIS from 2004 to 2006 in addition to serving as the Acting Director of the Strategic Studies Program during the 2003-2004 academic year. He is the author of Strategic Studies: A Reader, and Competitive Strategies for the 21st Century: Theory, History, and Practice. A Johns Hopkins alumnus himself, Mahnken holds an MA and PhD in international affairs from Johns Hopkins SAIS, as well as BA degrees in history and international relations from the University of Southern California. He is a commander in the U.S. Navy Reserve, and a recipient of the Secretary of Defense Medal for Outstanding Public Service.
The 12 newly-appointed members of the Commission are tasked with analyzing the current United States national defense strategy and formulating recommendations about the strategic environment, national security threats, size, shape, and posture of the force, the allocation of resources, and military readiness and capabilities. The Commission ultimately presents their ideas to the president, secretary of defense, and other congressional committees relevant to national defense.