Striking a Balance between Life and Academia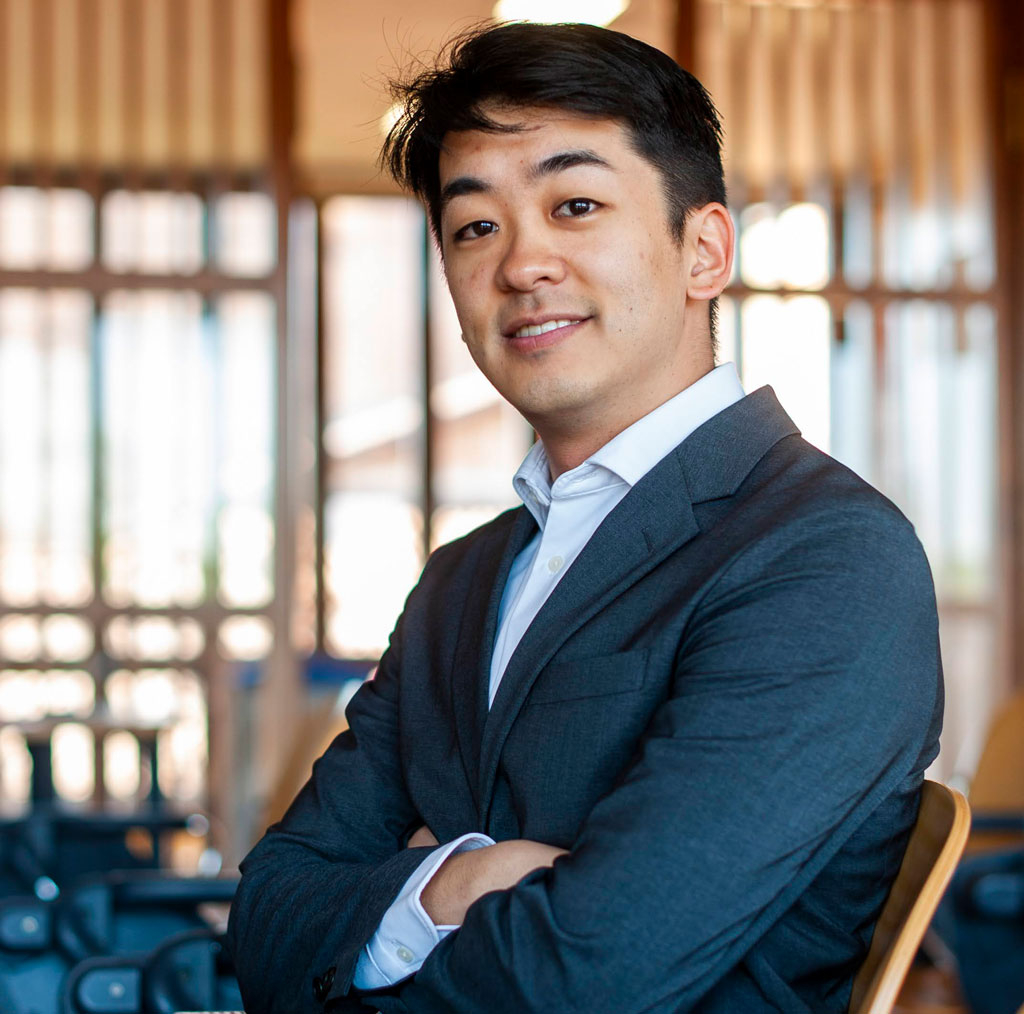 Yuki Nakagawa
Master of Arts in International Relations

What encouraged you to apply to Johns Hopkins SAIS and what were you doing before you came here?
I was encouraged to apply to SAIS through a friend who is in the humanitarian aid sector. He was also a banker who worked at JPMorgan prior to his master's degree, and he mentored me through the process of pivoting from a career in finance to development. I was involved in sports development work in Myanmar, where we visited a few schools to grow lacrosse in the country. Though our efforts have been hampered by the political situation, we were able to visit orphanages and schools and donate lacrosse equipment obtained from lacrosse players in Japan and Hong Kong. My mentor currently works at an NGO which helps Burmese refugees in Myanmar and Thailand. He was also a former lacrosse player and we had many similar aspects, not limited to our love for lacrosse and experience in finance.

Prior to SAIS, I worked in corporate banking for a Japanese megabank. I covered the steel industry in Tokyo, Japan for a year, and after I was rotated to Hong Kong where I covered Chinese corporates including state-owned enterprises and private enterprises. After talking to my mentor, I began to research ways that finance is utilized in development. I discovered opportunities at the World Bank and IFC, and decided that SAIS would be the best option for me as a school to pursue my master's degree with so many of our alumni working at the development finance institutions.

What program were you in and what do you hope to gain from it?
I am in the Master of Arts in International Relations program, studying development, climate, and sustainability. At SAIS, I have gained a strong foundation in economics and other quantitative skills such as statistics, as well as an exposure and basic knowledge of concepts and issues in the realm of international development. I have also gained access to SAIS' wide alumni network and have had the opportunity to meet many wonderful alumni at the World Bank and IFC. I have also had a chance to talk to the great Kathy Matsui, also a SAIS alum, and her role in ESG investments in Japan. In my 2nd year at Washington D.C., I hope to gain more connections to alumni working in the development sector, and also gain insight from professors who are real life practitioners. Through the language classes, I hope to gain needed fluency in a third language to help my dream job as an investor in emerging markets. In this school year, I will be taking classes such Impact Investments and Sustainable Finance, furthering my knowledge of using finance as a tool for sustainable development.

Tell us about one of your favorite experiences, classes, or memories at school.
My favorite academic experience so far has been working in Professor Hartmann's Key Issues in International Development class. My group was tasked with analyzing hurdles and then proposing solutions to private sector development in Ghana. After many meetings with my groupmate and professor, we were able to write a paper recommending policy solutions to the private sector in Ghana. In that class, we also simulated a donor conference and found out what it was like to work for a development finance institution.

My favorite non-academic experience has been the many trips I have been able to go on with my classmates. With Bologna being at the center of Europe, it has been easy to access many different countries in Europe and MENA. I've been able to go on trips with my classmates to Morocco, London. I even went skiing in the Dolomites. I was also able to continue my work in sports development for the Asia Pacific Lacrosse Union through my proximity to the middle east, and traveled to Saudi Arabia for a lacrosse development trip. These trips have helped me form life-long friendships and relationships with my classmates.

Did you do a summer internship between your first and second year at SAIS?
I recently completed a summer internship at Bank of America's investment banking and global capital markets divisions in Tokyo. For one of my tasks as an intern, I needed to analyze the impact of interest rates on foreign exchange fluctuations, which eventually impacted clients' stock prices. My strong foundation gained at SAIS in economics and international relations helped me understand the complex relationship between rates, inflation, foreign exchange, and also geopolitical events. I was able to explain to senior bankers why a financial institution's share price was volatile historically, such as during the Ukrainian crisis.

I was also able to use my knowledge from the statistics class to see which multiples or financial data strongly correlated with the client's share price. We looked at the R2 of the different sets of data to determine how investors evaluated the client's stock in the market. Thanks to my experience and knowledge gained at SAIS, I was able to secure a return offer and will be working there upon graduation. After working at an investment bank for 10+ years, I hope to gain a deeper knowledge of finance to prepare me for work as an investor for the United Nations at institutions such as the IFC or UNCDF, or in the private sector on an impact investment team.

During my internship, I was able to talk to alumni, who graduated from SAIS in 2001. He also works at the investment bank in Tokyo and we were able to connect through conversations about Bologna and Washington D.C.

As a second-year student what is some advice you'd give to future students?
The advice I would give to future students would be to enjoy your first year and make friends! Looking for internships and doing well in school is important but this will possibly be the last time you have two years to do anything your heart desires. Study hard, but also meet and talk to classmates and learn from peers and professors. They will be with you for the lifelong journey as they are comrades within the wide field of international relations. Go on trips, grab drinks with classmates, and enjoy the school years that you will cherish and remember for a lifetime!

What career pathways do you see for yourself following your studies at SAIS?
By having the opportunity to talk to alumni at many different institutions and firms within development finance, I've been able to lay out my plans for my career. I've realized that I enjoy working in the private sector and will do my best to choose the path which allows me to have the most options as my career interests develop further over time. I eventually want to pursue a career helping firms develop in emerging markets to create employment and stimulate the economy, ultimately leading to poverty alleviation. After talks with alumni, I realized I can achieve these goals at a later point in my career, and first would like to experience the private sector to the fullest and challenge myself in a fast-paced environment. SAIS has definitely renewed my passion in working for development after learning about the field from experienced professors and professionals.

Do you have anything to add about your experience here?
Though I was interested in development, by going to social events hosted by the school and fellow classmates, I have been able to meet students interested in other fields. By engaging with other classmates, I've had interesting discussions on a variety of topics. A fellow student even hosted a SAIS Student Forum, where students shared interesting topics from classes they were taking or work they had done in the past. Though we can usually only take 4 classes a semester, I was able to learn a crash course in other topics not related to the classes I was taking. Everyone at SAIS is interesting and always has something to share; it's great to be able to learn something new every day even when just hanging out with classmates over coffee or beers. This also makes core courses interesting, as many students have different perspectives, even when learning the same materials. My fellow classmates also have served as "unofficial" teaching assistants. For my French homework, I can always ask my French friends for help, and for my economics classes, I can ask my economist friends for help. The diverse student body truly adds to the student experience in ways I didn't imagine prior to coming to SAIS.

---
Enjoyed reading Yuki's experience? Learn more about our Master of Arts in International Relations.

Back to Student Stories