Building My Expertise Through a Flexible Degree Program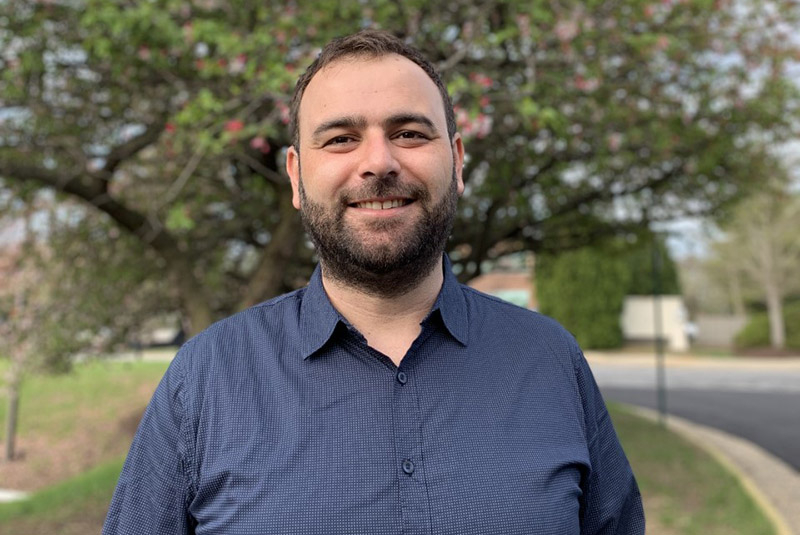 Thaer Ghandour
Master of International Public Policy (MIPP) '21

Q: What encouraged you to apply to SAIS?  
A: Before attending SAIS, I worked as a journalist in the MENA region, where I covered a range of conflicts, including the massive loss of lives during the 2011 democratic uprising as a result of the brutal crimes committed by the Syrian regime, the coup in Egypt, the civil war in Libya and Yemen, and the crackdown of Bahrain's uprising. After almost a decade and a half working as a journalist, I decided to pursue a graduate degree at an American school to acquire the academic discipline and understanding of the MENA region's conflicts from a different angle. 
While looking into International Relations graduate programs, a friend of mine who is a SAIS alumnus advised me to take a SAIS course to test my willingness to commit, the workload, and the school. After two weeks of enrollment in "International Relations Theories," I decided that SAIS is where I wanted to get my master's degree.  
Q: Could you please tell us about your current career and how the MIPP program structure has allowed you to balance work and graduate school simultaneously. 
A: When I began my studies, I worked as a full-time op-ed editor for the Alhurra channel. I was responsible for editing, proofreading, and publishing four daily articles plus social media visual content production. It was not easy to add graduate school to this load and my family responsibilities as a father of a seven-year-old boy (my wife would disagree). Therefore, the MIPP's flexible part-time option was beneficial. 
Q:  How do you see your education helping build your expertise and expand your network?  
A: The MIPP cohort includes students from different countries and professional backgrounds, which has helped me expand my network. Additionally, the faculty and many of my classmates have provided me with academic advice and support. My cohort also has its own WhatsApp group, an uplifting daily morale boost during the COVID-19 pandemic.  
Q: What has been one of your favorite classes at SAIS?  
A: It is hard to choose one as I believe I had many valuable classes and wish I could have attended others. But, one in particular that comes to mind is States and Societies of the Middle East & Northern Africa, which has helped shape and fine-tune my knowledge of the MENA region. 
Q:  What do you hope to do with your degree after you graduate? 
A: I believe learning is an ongoing process. I moved from working in a newspaper to television and later digital media and finally working with a nonprofit organization. Academically, I would like to continue studying, maybe some courses that I could not attend during my time at SAIS. I am also considering applying to the PhD or Doctor of International Affairs (DIA) program.