Can Identity, Payments and Data Empowerment Build an Inclusive Internet?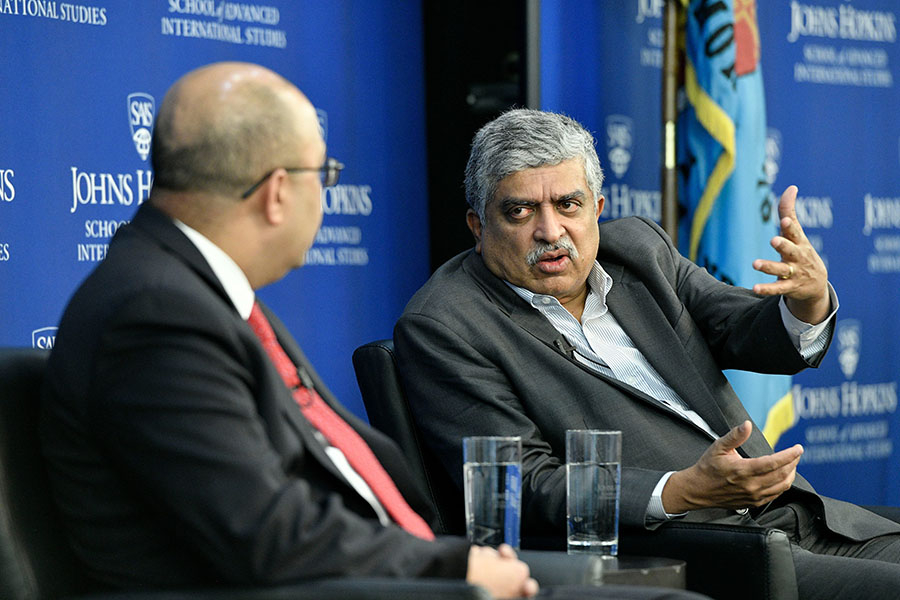 October 16, 2019

Nandan Nilekani, Co-Founder & non-executive Chairman, Infosys & Former Chairman of the Unique Identification Authority of India  
 
Nandan Nilekani of Infosys visited the school for a discussion on data empowerment and expanding access to the internet. Nilekani noted that the internet was initially a public good based on a philosophy of openness. However, in the mid-1990s the internet became a private good and companies successfully monetized the new technology through advertising and data collection. He shared his perspective and experience as the former chair of the Indian government's project that aimed to create an inclusive internet based on the constraints of current privatized model.
 
One of the project's major innovations was the introduction of digital identities, Nilekani said. As many Indian citizens began migrating for work and other activities, the lack of formal identification became a barrier to interacting with the state. Nilekani noted that by the year 2000, India started building the framework for a welfare state, and it became apparent that benefits could only be distributed if a recipient's identity can be confirmed.
 
Nilekani dscribed how India's digital identity model allows for data empowerment because any individual or business can use their own data to get ahead in life, especially now in the education, healthcare and financial services sectors. Nilekani observed that this requires a new kind of company – account aggregators – which allow individuals to transfer their data in an encrypted manner. He stated that this has already been rolled out in the financial sector and is currently used for lending.
 
The event concluded with questions from the audience that touched on the replicability of the system in other countries as well as the hurdles Nilekani faced during implementation.