China Studies Program Director David M. Lampton receives US-China Education Award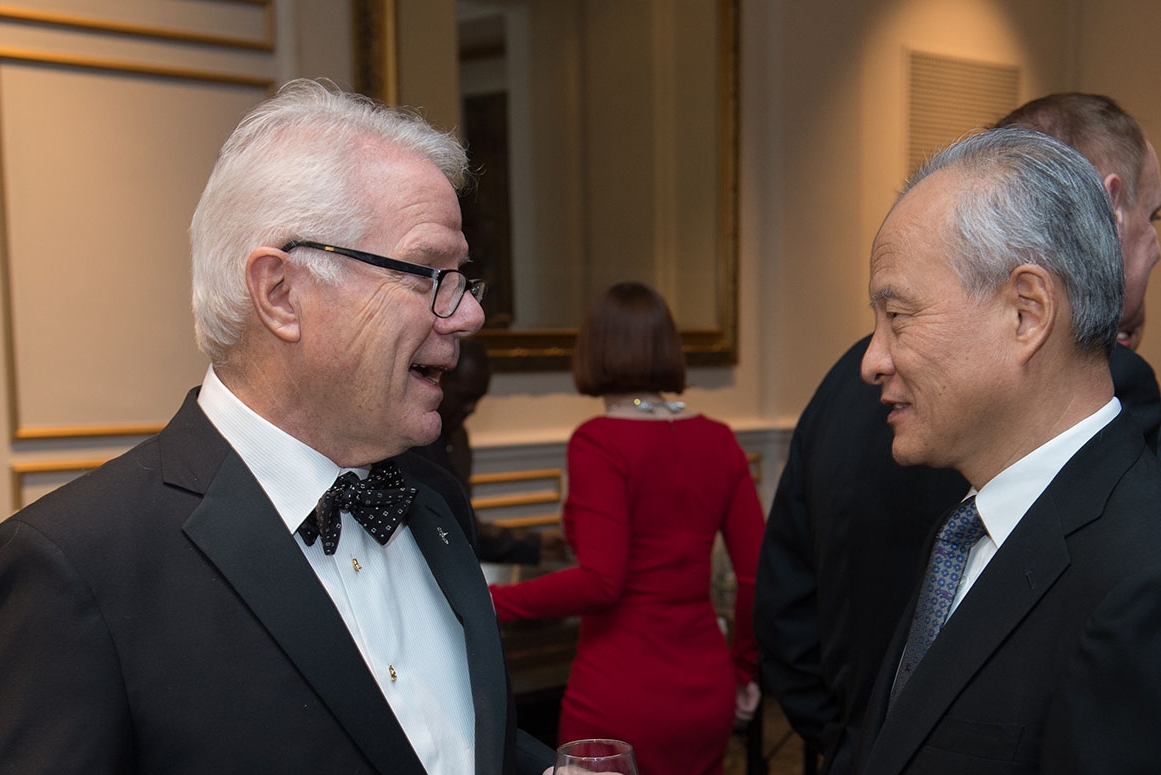 China Studies Program Director David M. Lampton received the US-China Policy Foundation's Lifetime Achievement in US-China Education Award on November 17. The award honors his work in promoting a healthier relationship between the United States and China through his research on Sino-American relations.
One of the world's foremost China scholars, Lampton is the author of celebrated books including Following the Leader: Ruling China, from Deng Xiaoping to Xi Jinping (University of California Press, 2014) and The Three Faces of Chinese Power: Might, Money, and Minds (University of California Press, 2008).
The foundation's mission is to promote mutual understanding and trust between both nations and ultimately improve existing relations. Each year, the foundation awards professionals dedicated to advancing this mission. Professor Lampton was this year's awardee, though former Commerce Secretary Barbara Hackman Franklin and UN Secretary General Ban-ki Moon were also honored at the organization's annual gala.
In accepting the award, Lampton, spoke about how America's position toward China could change under a Trump presidency. Though few know what foreign policy will look like under Trump, Lampton argued that China is too often considered an existential threat in US policymaking circles, and instead the US should look at China as a "competitor with whom we can deal." Lampton said he will continue to publicize this message through his comprehensive research and leadership activities at the school.