Up Close and Personal with the World's Top Works of History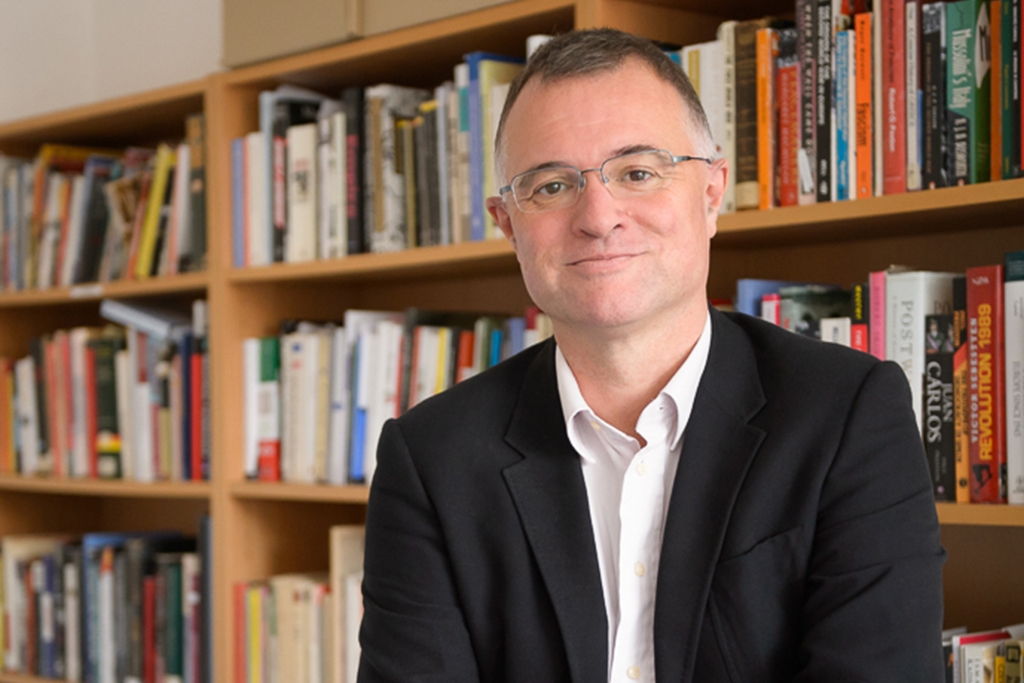 Johns Hopkins SAIS Professor of History and International Studies Mark Gilbert was selected as the 2018 Chair of Jury for the prestigious Cundill History Prize, recognizing each year the best history writing in English.
Administered by McGill University in Montreal, the Cundill History Prize seeks to encourage a more informed public discourse through the wider dissemination of history writing. This year, Mark Gilbert has the honor of serving as Chair of Jury, leading an esteemed group of historians and writers in choosing the top historical works of 2018.
Recognized as one of the most prestigious prizes in history writing, Gilbert oversaw a process that began with hundreds of books before the jury gradually dwindled down the field into 12, 8 and eventually 3. Gilbert will travel to Montreal to present the prize while attending the Cundill lecture. This year's top three finalists, announced on October 31st in Toronto included the titles "Prairie Fires: The American Dreams of Laura Ingalls Wilder," "The Dawn Watch: Joseph Conrad in a Global World," and "A Cold Welcome: The Little Ice Age and Europe's Encounter with North America." The winner will be announced in Montreal on November 15, 2018.
Mark Gilbert sat down with us to share how chairing the Cundill Prize Jury impacted his own thinking and how history writing is more important than ever. Gilbert said he focused on books that would become significant works of history in their time, but also books that were accessible to a much wider audience.
In terms of the field of history, Gilbert noted that the Cundill Prize is second only to the Pulitzer. He was struck by how much work truly goes in to writing a first class work of history, noting that these authors are certainly not in it for the money or the glory. One of the most impactful aspects of guiding the process for Gilbert was witnessing how refreshing it is to feel that kind of passion for the past and what it means for our world. "Without this passion our society certainly would be poorer," Gilbert said. "In a world that is increasingly utilitarian, it was impressive to judge the work of people that are truly in it for the scholarship with a dedication to learning from the past."
On a personal note, Gilbert added that he gained a genuine interest in American history while reading this year's selection and hopes to dive deeper into some works of American history in his spare time. Reading dozens of books, Gilbert notes that despite the workload it was a tremendous amount of fun. Reading these books, Gilbert said, you start to realize how important and enriching some of the lesser-known events of history can be for today's audience.
This semester at SAIS Europe, Professor Gilbert is teaching his popular "Intellectuals in Politics" course, which, no surprise, is rooted in some of the most impactful literary works of the past.