Connecting Students in an Ever-Changing World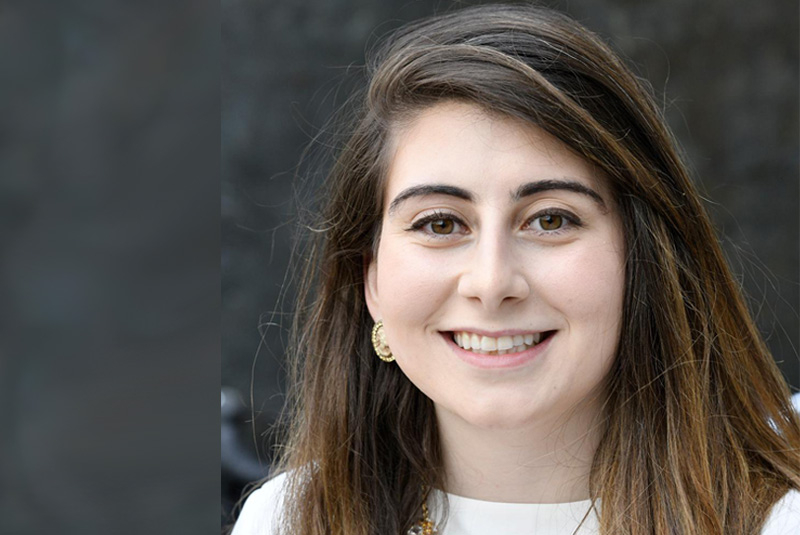 Maya Allaf
MAIR '21

Q: What encouraged you to apply to Johns Hopkins SAIS?
My passion for international relations stems from my Arab background that has exposed me to the conflicts in the Middle East for as long as I can remember and knew from a young age I wanted to be involved in mediating these crimes against humanity. During my undergraduate studies, all of my internships were international relations/political science related but were in completely different topics, and I believe that made me a stronger candidate for Johns Hopkins SAIS because that exposed me to different perspectives. I have also always personally believed that to understand conflicts and politics, you have to understand economics, and the school's reputation in its international economics component really stood out amongst the other international relations schools.  
Q: What were you doing before attending Johns Hopkins SAIS? 
I was working as a stockbroker at a financial institution in Atlanta, Georgia. It was a completely different and unexpected turn from my past experiences and degree in Political Science. But I learned so much and am so grateful I put myself in a challenging position and learning the different aspects of finance. I have even been able to use this experience during my internship with the US Department of Treasury and Illicit Finance course at the school! 


Q: What are you looking forward to as the SGA President? What kinds of activities do you have planned to engage the student body?

I am so proud to serve my fellow classmates and grateful for their trust in me to represent them. I look forward to finding ways to enhance our experience and engaging with some of the most intelligent and incredible people I have ever met. With everything happening in the world, being SGA President looks different for me than what I had envisioned when I first joined SGA. With the school's restructuring, reopening during COVID, and most functions being virtual, I hope to hone on communication and cooperation between the students and admin. Not only in the releasing of information in a timely manner that affects students but also by involving students in the decisions being made. As future leaders, it is important that students have a say about their school's future and be able to communicate their goals. 


Q:  What do you hope to do with your degree after you graduate?
My dream job is to become a Foreign Service Officer. My passion for entangling ideas of different countries stems from my summers as a child in Syria when I noticed the discrepancies between the US and other countries and wanted to figure out a way to connect the two. I hope to learn the negotiation and analytic skills at Johns Hopkins SAIS to bring to the table in the diplomatic world and hopefully make it a better place.