A Conversation on US Military Cooperation and Partnerships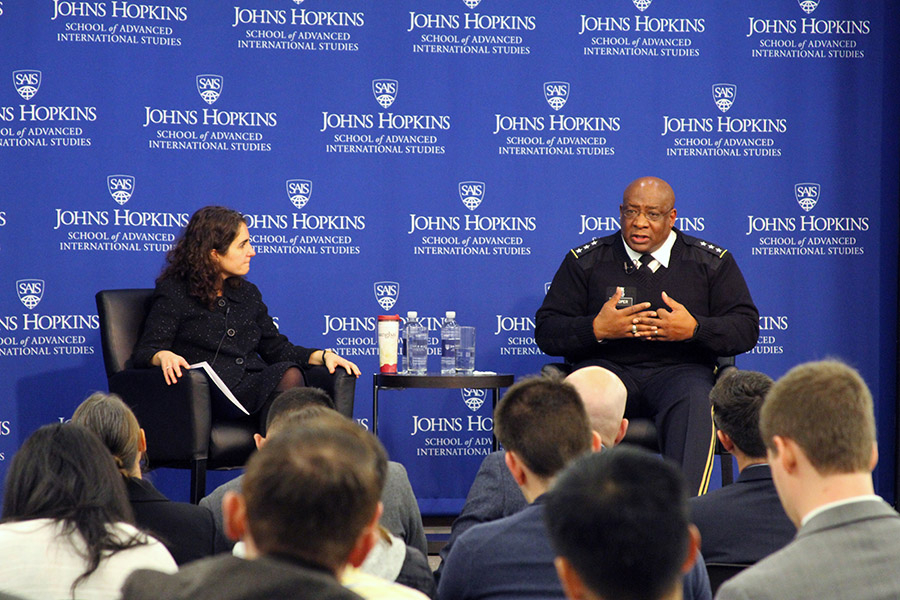 February 26, 2020

The school welcomed Lieutenant General Charles Hooper, Director of the Defense Security Cooperation Agency and Senior US Army Foreign Area Officer to share insights on the role security cooperation efforts play in helping the United States achieve its national security and foreign policy objectives.

During the conversation, moderated by Johns Hopkins SAIS Strategic Studies Director Dr. Mara Karlin, LTG Hooper presented a broad overview of his experiences in the US Army and the relationships he has developed over the years with US and foreign officers that continue to remain strong today.

Speaking on his role as Director of the DSCA, LTG Hooper elaborated on key aspects that distinguish the United States from strategic competitors. He also drew on his overseas experience in China, Africa, and the Middle East and offered insights on institutional capacity building.

The discussion concluded with questions from students and faculty in attendance.