David Lampton Awarded Lifetime Achievement Award for Advancing U.S.-China Relations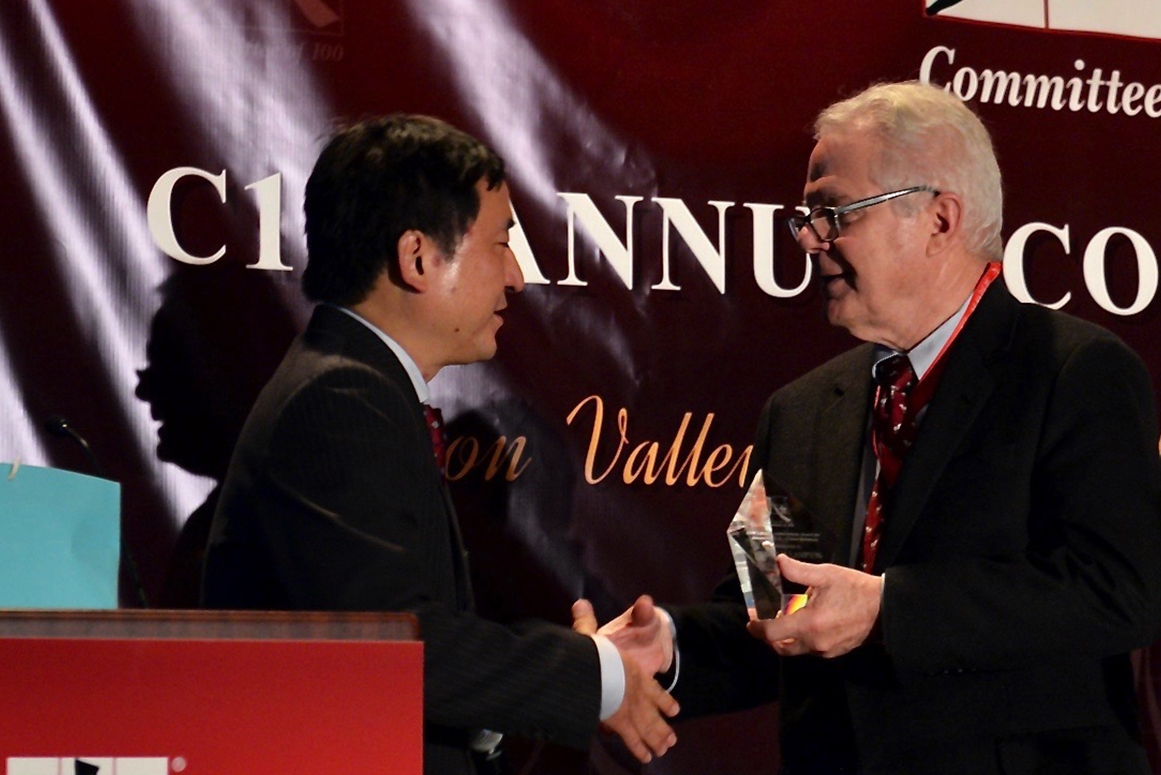 Director of the Johns Hopkins SAIS China Studies Program and George and Sadie Hyman Professor of China Studies, Dr. David Lampton, was recently honored with a Lifetime Achievement Award for Advancing U.S.-China Relations. The award was presented by the Committee of 100, an organization comprised of prominent Chinese Americans in business, government, academia, and the arts, at its annual conference in Silicon Valley, California on May 5, 2018.
Lampton, who has been a member of C100's Advisory Council since 2007, was honored to receive the award among a standing-room only crowd of more than 500 business, government, academic, technology, and media leaders. "C100 is delighted to recognize someone who has made such monumental and consistent contributions to the betterment of U.S.-China relations over the past half century," said C100 President Frank H. Wu who presented Lampton with an exclusive custom-made Tiffany crystal. "Dr. Lampton's life's work shows how it is possible to be an independent observer and also sympathetic to bridge-building between cultures. We are forever grateful for his contributions."
Formerly president of the National Committee on United States-China Relations,  Lampton is the author of many books on Sino-global affairs. In 2015, Lampton was named the most influential China watcher by the China Foreign Affairs University in Beijing, the country's most prestigious university for diplomats. He is also currently Chairman of the Asia Foundation.