Economic Growth in Latin America, the Caribbean is Focus of IDB Career Trek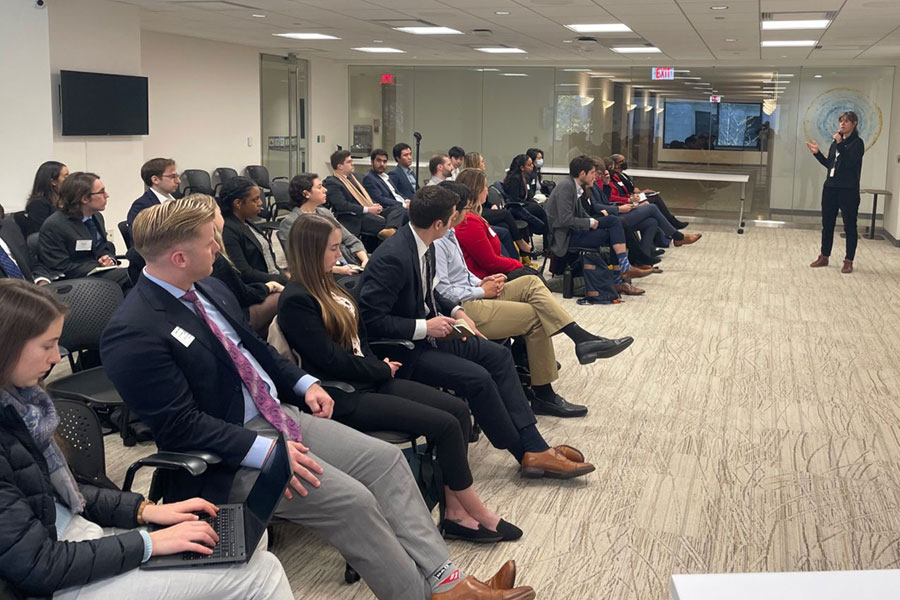 The Inter-American Development Bank (IDB) promotes economic growth in Latin America and the Caribbean by providing financial and technical support to help member countries reduce poverty and inequality. During a career trek on December 2, 2022, a group of Johns Hopkins SAIS students received an in-person overview of the IDB Group.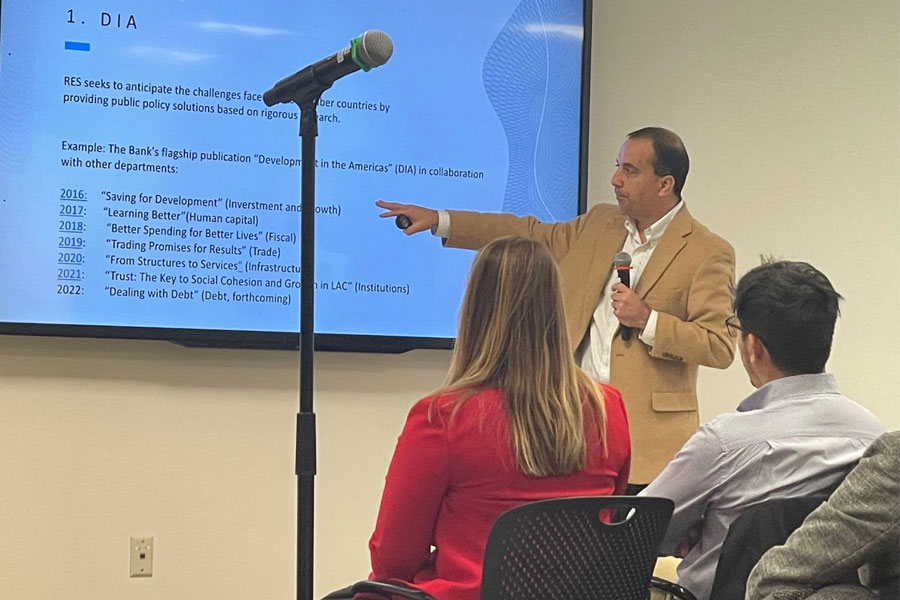 The students also learned about entry points for careers at the institution, received insights from Jimena Serrano (a SAIS an alumna who works at IDB) and from Eduardo Cavallo (a SAIS adjunct professor who is also a principal economist in IDB's research department). Students particularly value such insider perspectives. "It was very helpful to hear from a variety of IDB employees, including a SAIS alumna and a professor," said participant Irene Ezran '23.
In addition to the Bank itself, which has worked with member governments for more than 60 years, the IDB Group also includes IDB Invest, which serves the private sector; and IDB Lab, which conducts research on new ways to enable more inclusive economic growth in Latin America and the Caribbean.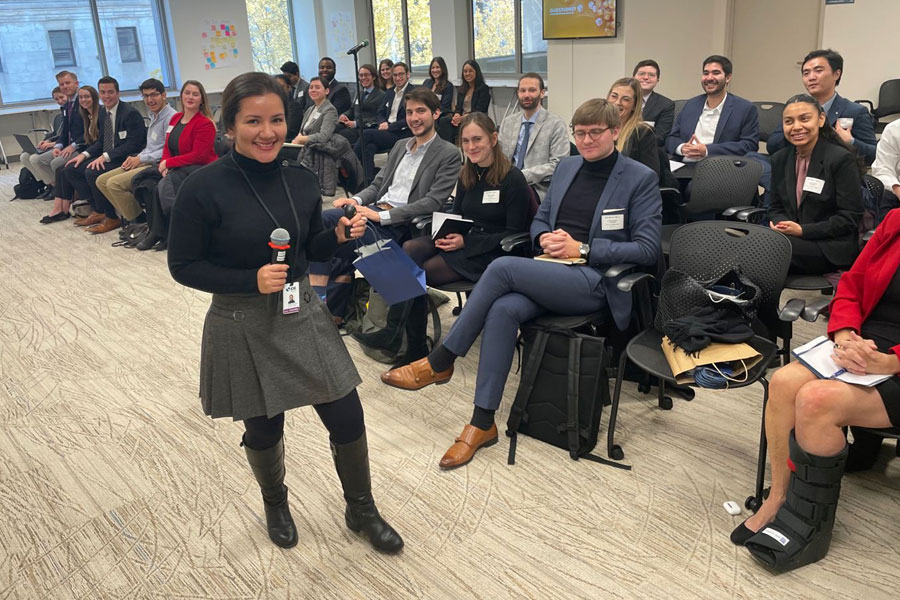 "I found the IDB sessions very valuable," said Megan Doherty '23. "Providing an opportunity to gain insight, not just on the organization's mission, but connecting us to alumni and getting the chance to see the inner workings of a multilateral institution will pay dividends as we figure out the next steps in our careers after graduation."
During the height of the COVID pandemic, SAIS switched to conducting its career treks via video conferencing. As the pandemic has abated, in-person treks have resumed.
"It's definitely a different experience to be in the building and talk to alums and experts there," said Martin Cassinelli Petersen '23. "One immediately understands more about a potential employer's culture and organizational dynamics when one gets to visit their offices."
---
Back to Beyond the Classroom Stories