The Effects of Disaster on Filipina Women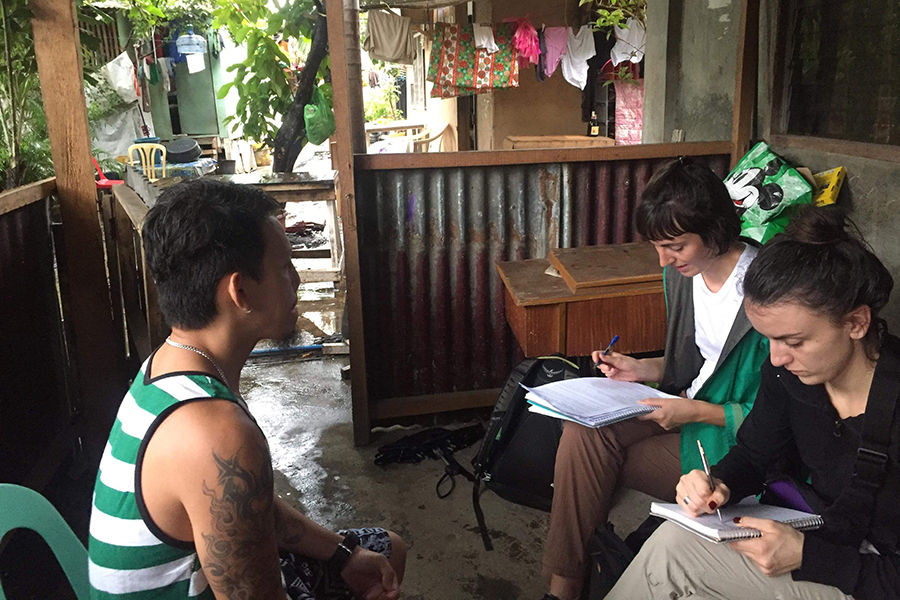 In January 2020, a team of Johns Hopkins SAIS students travelled to the Philippines to conduct research on the effects of disaster on Filipina women for their SAIS Women Lead Practicum, in collaboration with the University of the Philippines Cebu.
 
During the trip, the students visited urban poor areas to document and interview members of local communities on their perceptions and experiences of disaster and whether these perceptions are gendered. The team interviewed over 30 key informants, conducted over 10 focus group discussions, and gathered date from more than 50 surveys.
 
One of the many valuable experiences gained through the trip is that it challenged the participants to go beyond their comfort zone and conduct research in very difficult and unpredictable circumstances. Not only did the team gain a better understanding of how disaster impacts the lives of those in urban poor communities in Cebu City, but they also learned more about their culture. Overall, the team designed the research project from beginning to end, an experience which allowed them to explore all the facets and intricacies of disaster risk reduction and management (DRRM).