Energy & Tech Career Trek Boosts Networking Skills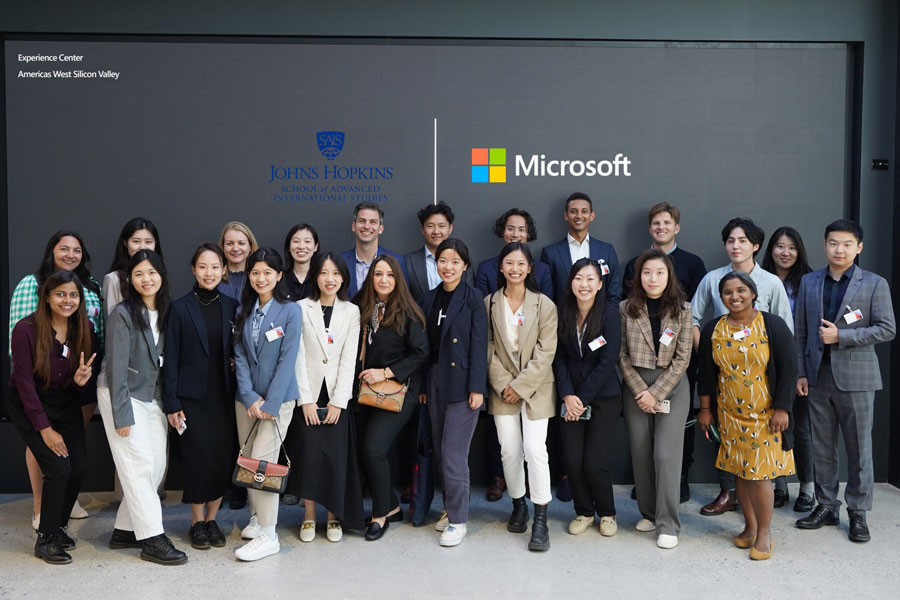 A group of 21 John Hopkins SAIS students, led by two staff members from the school's Global Careers team, spent three days in Silicon Valley (May 30 to June 1, 2023) deepening their knowledge about opportunities in the energy and technology industries.
The San Francisco Energy & Tech Career Trek was organized and led by Rebecca Aman and Julie Nussdorfer of the SAIS Global Careers team, in collaboration with the Energy & Environment Club, and the Tech Club. During the trip, the group met with SAIS alumni and professional contacts from multiple employers in the San Francisco Bay Area.
The trek featured site visits, as well as networking panels and coffee chats—all supported by SAIS alumni eager to help current student learn the ropes and make fruitful connections as they prepare to launch their careers after graduation. Students particularly appreciate the participation of alumni speakers and presenters in SAIS career treks.
Among the companies visited were such tech luminaries as Google, Microsoft, and Tesla. The group also made stops at Pattern Energy, Energy & Environmental Economics (E3), and the California Public Utilities Commission. In addition, SAIS alumni working at Apple, Meta Platforms, and Pacific Gas & Electric led career panels and coffee chats.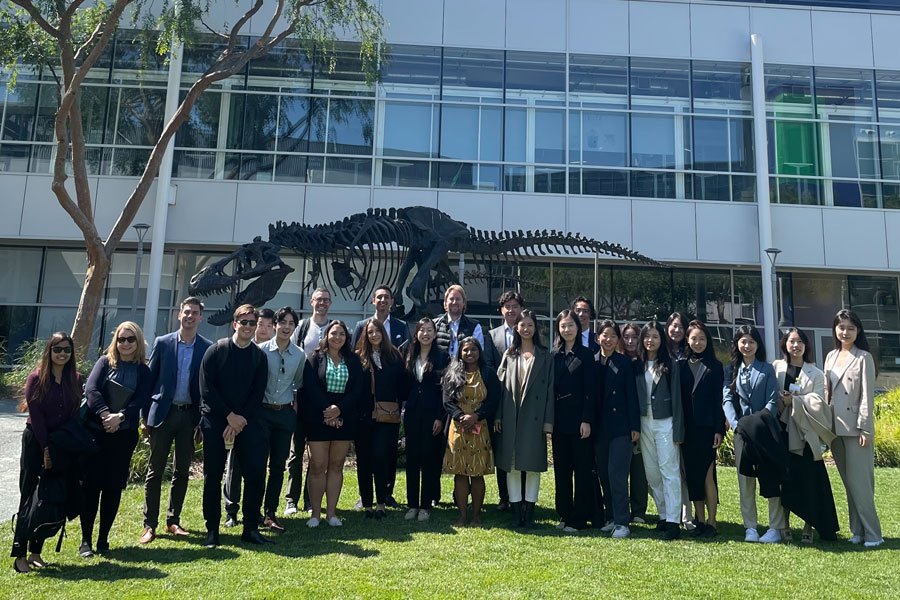 "The trek gave me the opportunity to watch the latest energy technology up close and discuss the private sector's involvement in energy transition with SAIS alumni from Apple, Google, E3, Pattern Energy, Microsoft, Tesla, and so on," said participant Mel Zhang.
For Sheida Hooshmandi, the insights gained from the immersive company visits and engaging interactive sessions were particularly valuable. "This experience broadened my knowledge, especially on the transformative impact of artificial intelligence in shaping the future of the energy industry," Hooshmandi noted.
Jay Kolina highlighted the unique value of the opportunity to connect with SAIS alumni already working in energy and tech fields. "It was inspiring to interact with alumni who were willing to spend time with current students and offer both specific and general career guidance," Kolina said. "Aside from the great exposure, I treasured the chance to connect with other students on the trek."
And after the serious items on the trek agenda were completed, the group enjoyed a SAIS Alumni happy hour in San Francisco's Mission District, hosted by Global Careers and Stephanie Haven, leader of the San Francisco Alumni Network.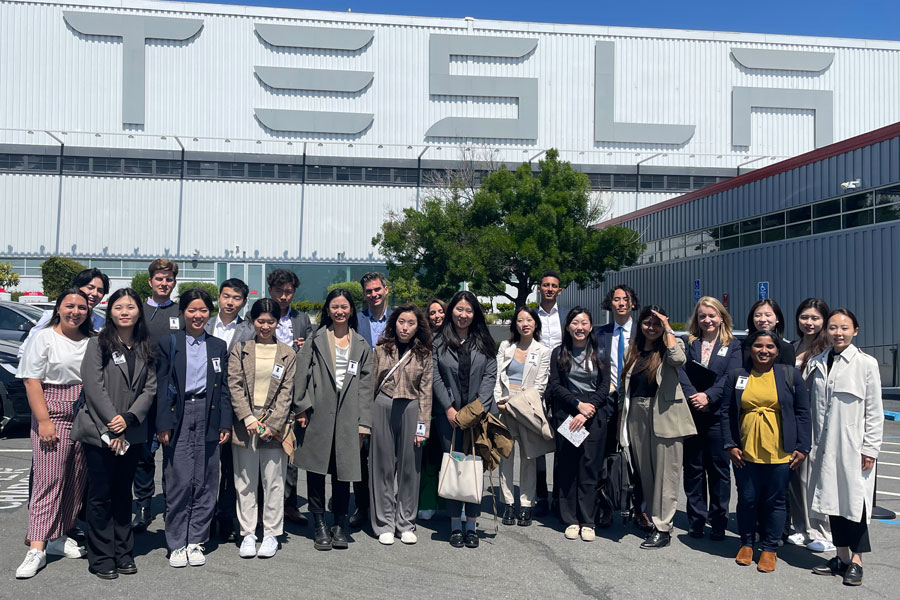 Enjoyed reading Energy & Tech Career Trek Boosts Networking Skills? Learn more about what Washington DC campus has to offer.
Back to Beyond the Classroom Stories